* I am a PS Aeropostale ambassador. All my opinions are my own and not swayed by outside sources.*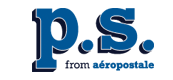 I am totally in love with P.S. Aeropostale. They seriously have the cutest clothes for Hayley at very affordable prices. Right now they have their whole summer line in the store and are equipped to dress your child for just about any occasion they might have. From summer shorts (in various colors), to dresses, to fancy tops, to casual knit tops, and accessories, P.S. Aeropostale has you covered! If money would allow, I would probably buy everything in the store and they are usually my go to gift for any of Hayley's friends.
Our first stop was to pick up some Kids' Striped Pocket Tanks  and sleeveless tanks for Hayley. The are extremely light weight cotton tanks, perfect for those hot summer months. They are available in many colors and styles in store and online. Best of all, they are running a promotion in store were if you buy 1 of these tanks, you will get 2 for free. You can't beat that!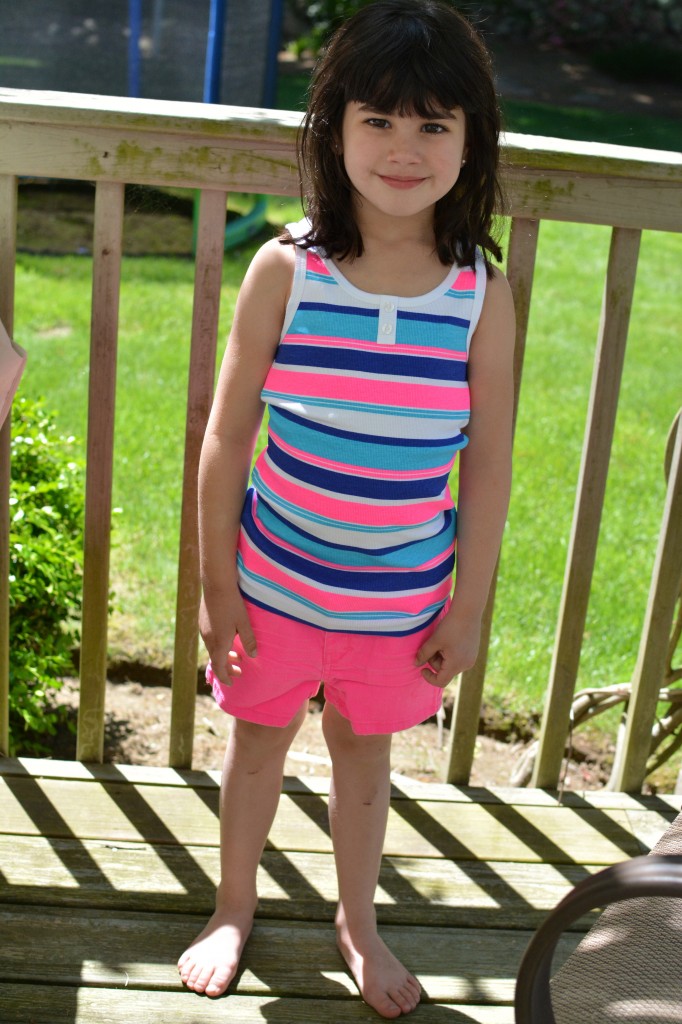 I then thought about graduation on Thursday and decided to purchase her this adorable white romper that she can wear with one of her sleeveless tees. The Kids' Eyelet Skirtail  is a fun and casual look for that special little girl in your life. I thought this outfit would be adorable beneath her cap and gown when she walks down the aisle. It features pretty eyelet stitching with sweet flower accents, while the chest pocket and classic deets keep the look down to earth. You can wear this dressed up or dressed down, depending on your accessories.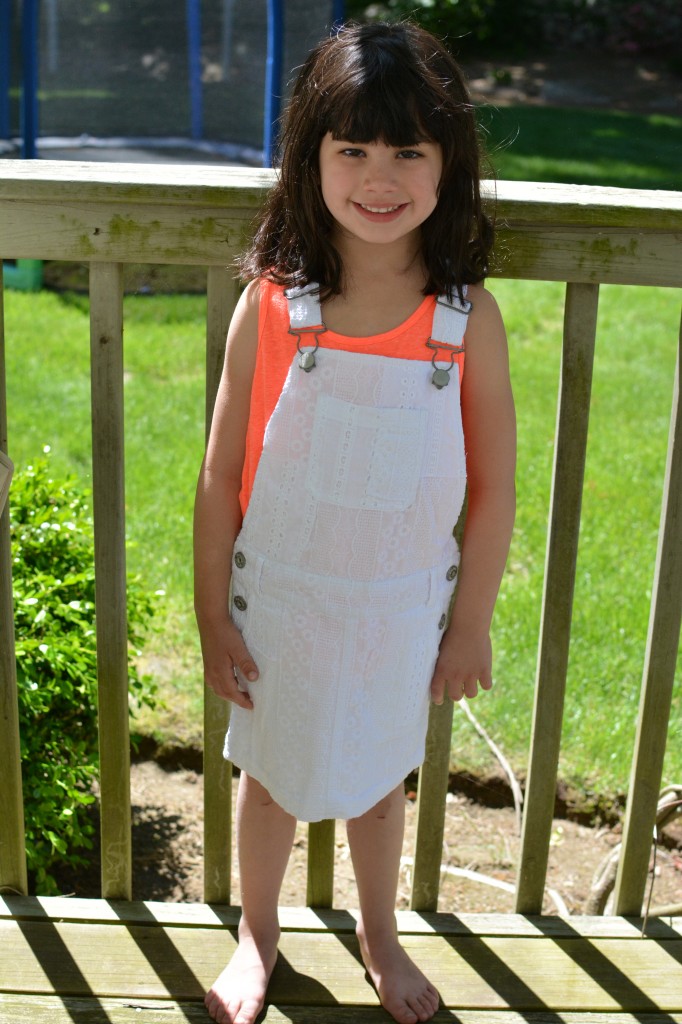 P.S. Aeropostale has a wide selection of shorts such as these denim and hot pink shorts. Hayley is 5.5 year old and the size 6 fits her with some room to spare, for next year. These come in many different colors and can be altered to roll up or down, based on how your kids like it. You can pair these denims with just about anything.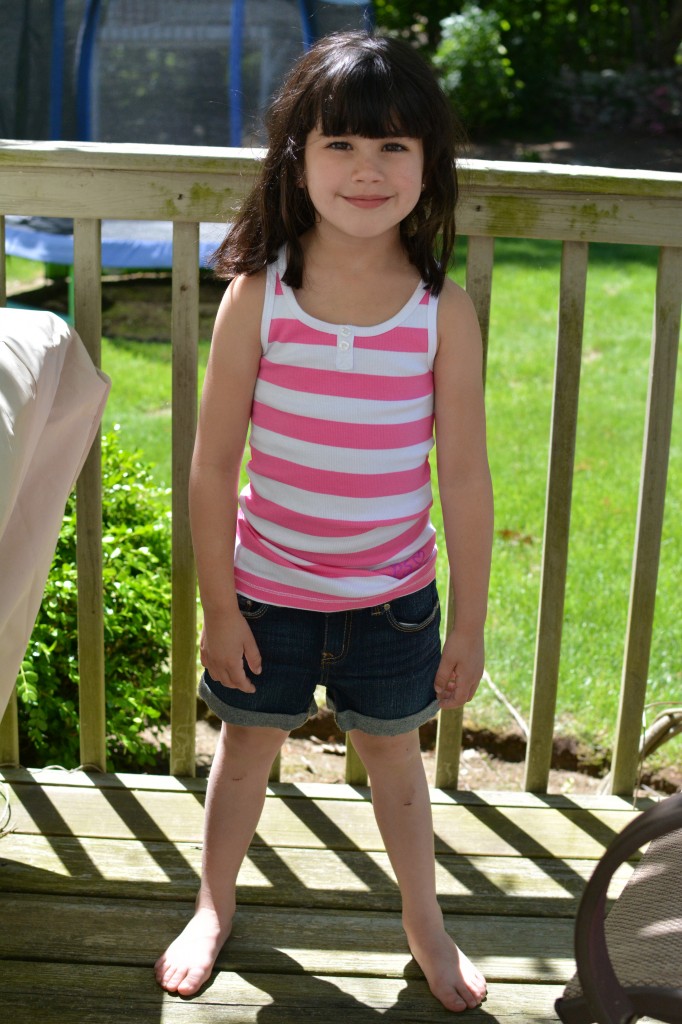 Hayley and I also picked up this adorable tiger shirt, which we both fell in love with. It features glitter and fun colors, which will go with just about any pair of shorts out there. Of course, she picked the ones that did not match for the picture, but I will roll with it, since she is adamant about dressing herself these days.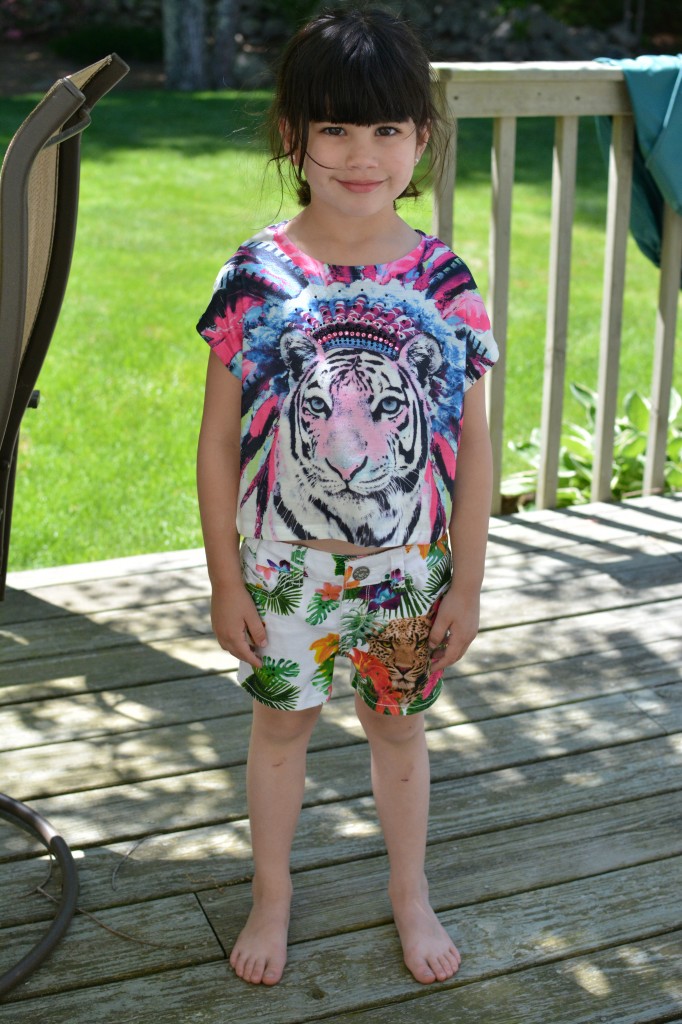 If you are looking for a great selection of summer clothes that are not only fashionable but affordable, look no further than P.S. Aeropostale today!