**I participated in an Ambassador Program on behalf of Mom Central Consulting for National Dairy Council and the LACTAID®Brand. I received product coupons from the LACTAID® Brand to facilitate my review as well as a promotional item to thank me for my participation.**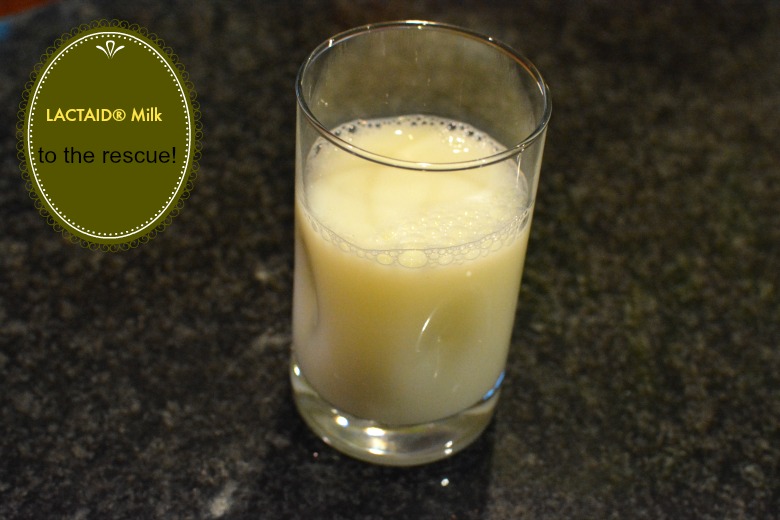 It was the ice cream I thought I'd miss the most. When I thought I might be lactose intolerant, that was my biggest concern. I know it sounds silly now, but that was seriously the first thing that went through my mind. Summer was just beginning and that is one of those simple summer pleasures that I always look forward to. Lactose intolerance is when you are unable to efficiently breakdown lactose in dairy products, which causes abdominal distress.
I am far from the only one who has lactose intolerance problems.  The National Dairy Counsel tells that about 30-50 million Americans believe they are lactose intolerant. In this way, they support wonderful products such as LACTAID® Milk, so people can effectively get their dairy in, without having their bellies hurt. America's dairy farmers founded National Dairy Council® (NDC), the non-profit organization funded by the national dairy check off program, nearly 100 years ago because of their commitment to nutrition education and research-based communications. They are there to help you and I make sure we have the proper nutrition needed to sustain healthy living.

NDC educates health professionals, the media, public health and other thought leaders about the need for  Americans to consume three servings of lowfat and fat free dairy products each day as recommended by the  2010 Dietary Guidelines for Americans. Children ages 4-8 are encouraged to consume 2 1/2 cups of lowfat dairy  per day, while kid's ages 2-3 years are encouraged to consume 2 cups per day.  Through their partnership with LACTAID® Milk, they can effectively make sure people like me who are lactose sensitive, have the full dairy needed without causing any stomach irritations.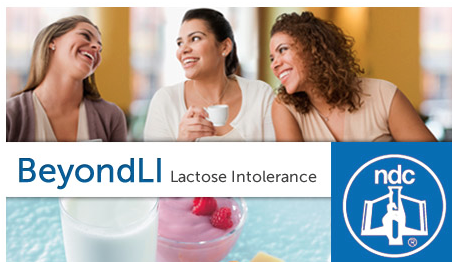 For months I had been having digestive problems and we were trying to get to the root of the problem. Lactose intolerance is a common cause of digestive discomfort, so I committed to go lactose free to see if it helped.  Of course I was also concerned about not being able to eat dairy because I know how important dairy is in a healthy diet. As a dentist,  I know how important calcium is for your teeth, and as a woman important for my bones.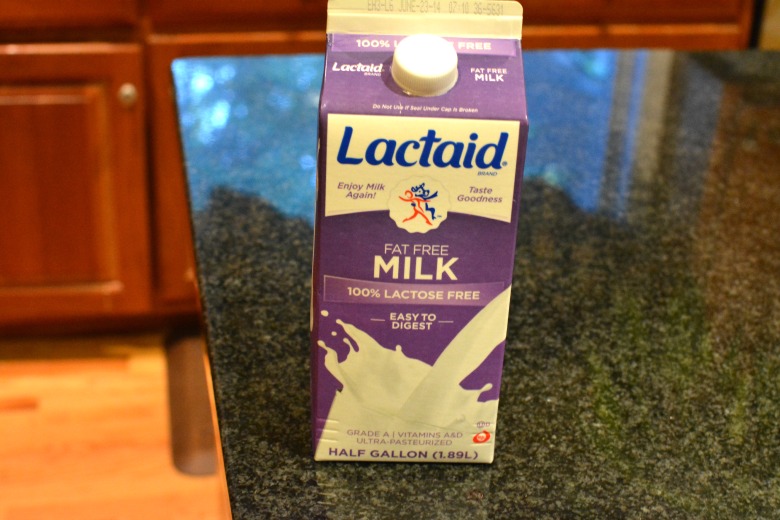 I have milk in my cereal every morning, cream in my coffee and then there is my beloved summer treat, ice cream. I did not know what I was going to do! Thankfully the LACTAID® brand had created an array of products to allow people who are lactose intolerant to still enjoy the dairy products that they love without the discomfort. LACTAID® has been around since the seventies, so it is a brand you can trust, and LACTAID® Dairy Products are real dairy.  The natural enzyme lactase is added to products so that it breaks down lactose making it easy for lactose intolerant people to digest. These days products such as tablets, 100% lactose free milk, and yes even ice cream have been added to the LACTAID® Dairy Products line. LACTAID® Dairy Products are also fully supported by the National Dairy Council.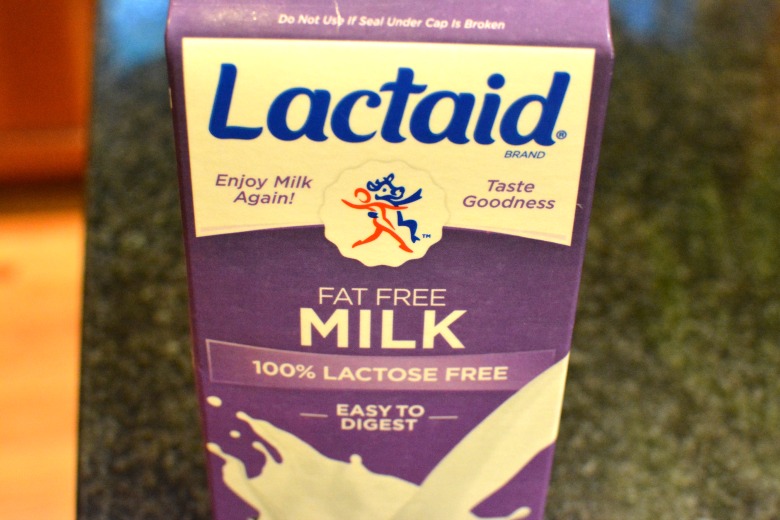 I quickly learned that LACTAID® milk was real milk enriched with calcium and just 2 glasses provide me with 100% of the Daily Value of calcium, along with all the protein and vitamins of whole milk.   Since switching, I have become a big fan of the array of LACTAID® products. These days in my refrigerator you will find  LACTAID® milk, it really is delicious, and it was great to feel like I never had to sacrifice that great taste.  I could even keep my favorite simple summer pleasure, ice cream!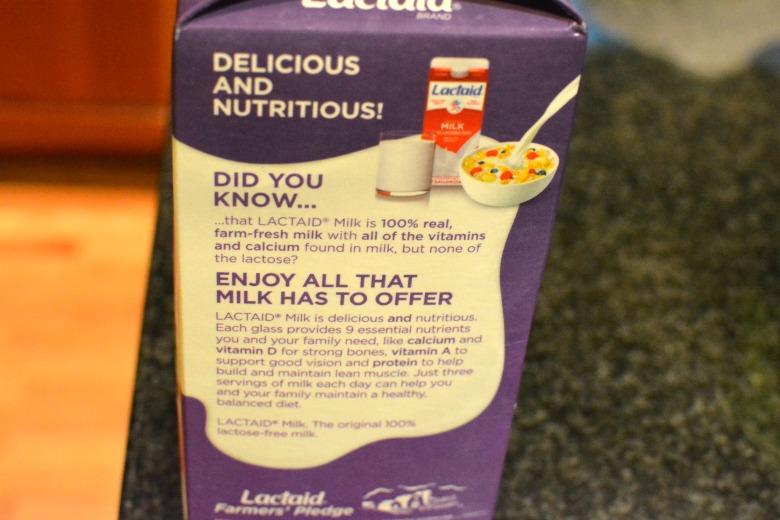 LACTAID®  has made it so easy for those intolerant or sensitive by having a full product line including: LACTAID® milk (fat free, low-fat 1 %, reduced fat 2% and whole), calcium enriched milk, chocolate lowfat milk, eggnog, lowfat cottage cheese, and Ice Cream (Vanilla Chocolate, Cookies & Cream, Butter Pecan, Strawberry & Cream).
Here is one way I incorporate LACTAID® milk into my diet each day. I make a Strawberry Banana LACTAID® milk smoothie that is not only delicious but nutritious.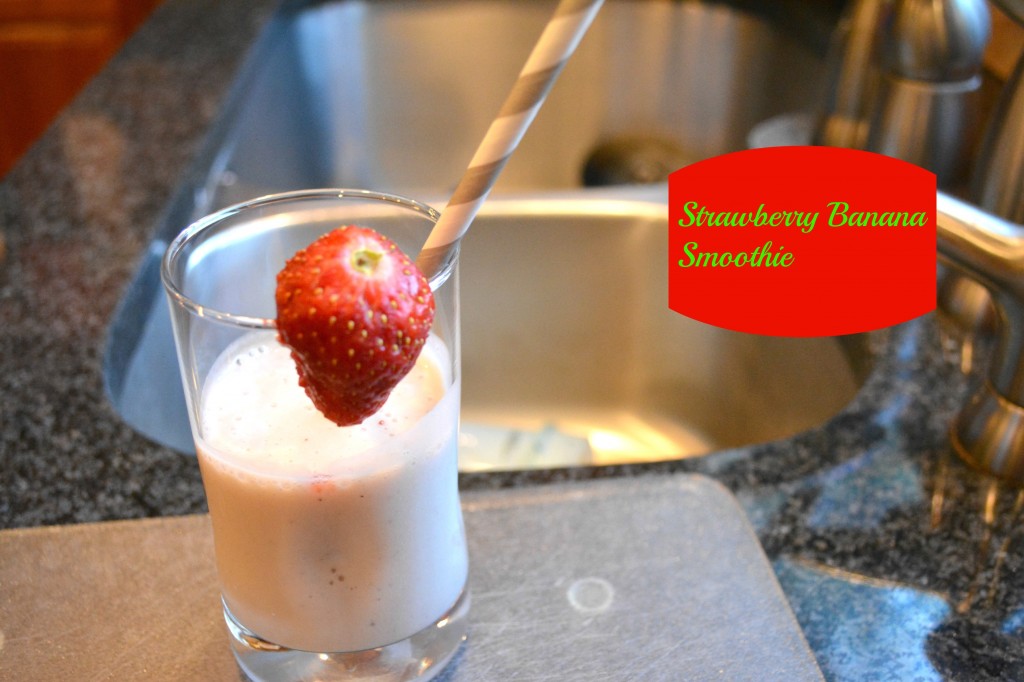 Ingredients:
-1 cup LACTAID® milk
-1 cup strawberries
-1 small banana
Directions:
In a blender, mix the above ingredients. Chill and serve! Simply delicious! This has been a staple in my household since the time the kids were born. Now with substituting  LACTAID® milk, I am still getting my full dairy in! What could be better!
What would you use LACTAID® milk in? Share your recipes if you will…
Giveaway: One winner will receive LACTAID® Milk coupons. For this giveaway, let me know what you like best about this milk in the comment section proceeding the post. Giveaway ends June 13 so hurry up and enter!