*I am Joovy blog ambassador. All my opinions are my own and not swayed by outside sources.*


In 2 weeks, Baby Girl will be making her way into this world. When you think of a new baby, you have to decide on what baby essentials are necessary for your family. For our family, it is essential we have a great Playard and sleeping space for our daughter. With two other children, I need an area where I could safely put her down to rest without the other two disturbing her. That is why we were very excited to receive the Joovy Room, from one of my favorite baby companies, Joovy. If you are unfamiliar with Joovy, they are the premier baby product producer where you will find a plethora of children's products including baby carriers, playards, strollers, pottys, walkers, cots, high chairs, bikes, ride-on toys, and various other toys for all your children's needs and wants!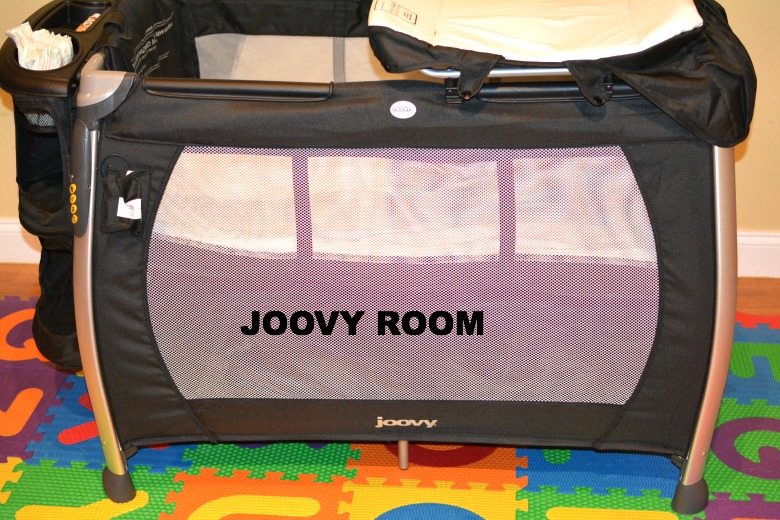 So I am sure you are all wondering about the Joovy Room and I am here to tell you all the ins and outs of it. Before I tell you though, I will say that I have had two other Pack N' Plays in the past that ultimately did not last from one kid to the next. Rest assured with the Joovy Room, you will receive all the "bells and whistles" of a traditional Pack N' Play but it will last through the years. Once you buy the Joovy Room, you will be all set for subsequent kids.
One of the first questions I am sure you are wondering is about the setup. I will tell you that it took my husband about 15 minutes to get the Room set up. I probably could have done it easily myself but he offered to help since I am 38 weeks. It was seamless. Once set up, the very first observation was how large of a play area it is. It is perfect to put a few toys in the play area and have the baby play comfortably for a bit, as they get older and can sit up. Before that stage though, the baby can sleep perfectly comfortably in this play area. While we do have a bassinet in our room set up already, I don't see the necessity to have both if you have the Room. It has plenty of sleeping space for the young baby.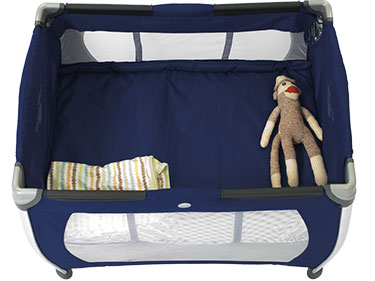 The second observation was the comfortable changing space that you can attach to the Room on the side, and have an area to readily change the baby with the soft/comfy pad that is included. I know we keep the Room in our living room and I know how much easier it will be than having to drag the baby upstairs to get her changed. I simply can attach the changing area pad and change her, and then put it by the side, if the baby is sleeping and I want to see the whole Pack N' Play.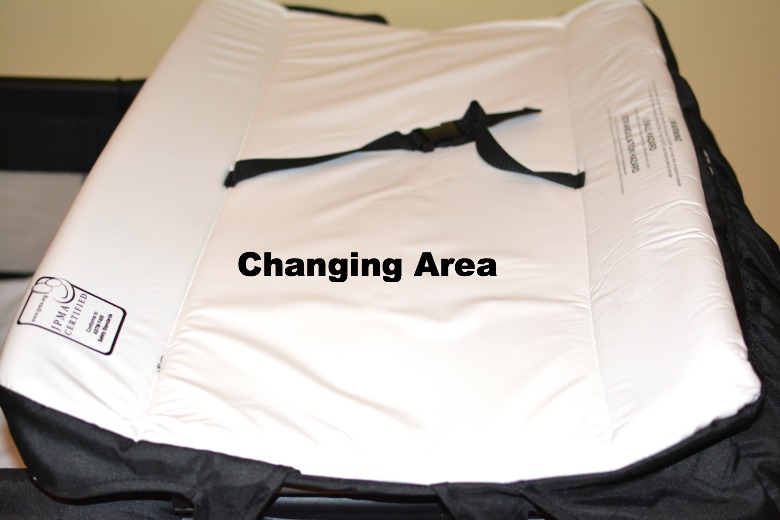 Do not worry if you are changing the baby right in the Room, because it has a large storage space where you can keep diapers, wipes, extra change of clothes, etc. Everything you will need to change the baby can readily be fit in this large space. It is the biggest available storage space of any playard and  has 9 storage compartments (including a hard plastic top for wipes). It holds up to 9 lbs. of nursery items.  Incredible if you ask me!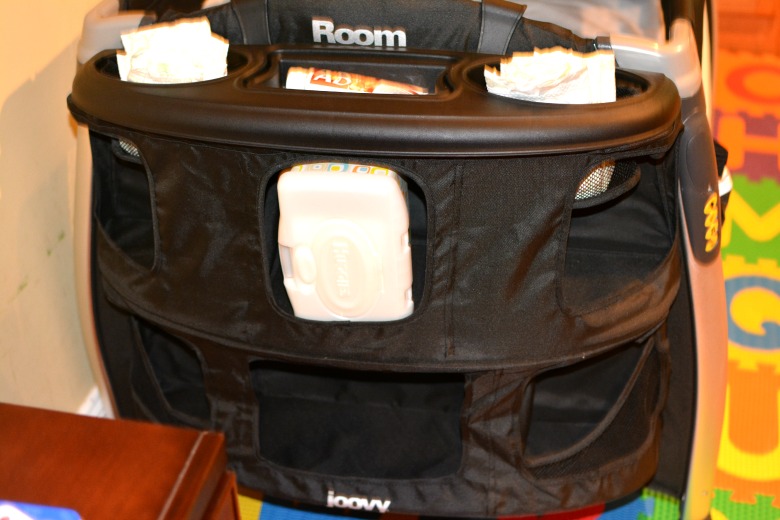 It also features built-in accessories such as a built in nightlight, and speakers letting you play music through the playard. It has very soothing sounds like you can put on to help you get the baby to fall asleep at night and volume can be controlled easily through the press of a button. The built-in MP3 (iPod) jack with speaker allows you to play your personal playlist or the integrated music with sleep mode
The Joovy Room is your ideal nursery must-have that features a bassinet, changing area, and playard all in one. You can get everything you need and more with the Joovy Room. It is so convenient to use and best of all, it is a gorgeous piece of furniture. With its sleek design and many colors available, you can add beauty to the room where you place it. If you are pregnant or just had a baby, I highly suggest purchasing the Joovy Room. It is incredible. It retails for $269,99 and can be bought right on the Joovy website!