*I work with Cloud B on reviews. All my opinions are my own and not swayed by outside sources.*
In just a couple of weeks, baby girl will be making her appearance in this world. I am so excited to meet her and see what she looks like, as well as her personality. I am pretty much all set with baby items and one item that I could not live without is the Cloud B Sleep Sheep! The Sleep Sheep is a nighttime soother that is a sleep essential, to helping those young babies fall asleep.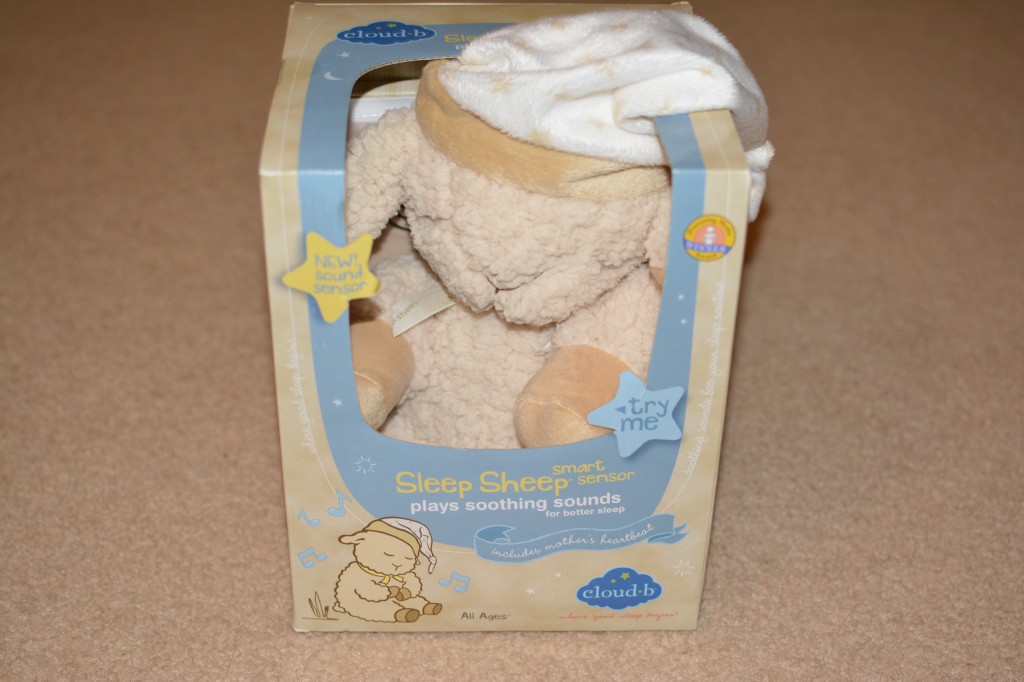 The Sleep Sheep plays soothing sounds including the following: Sleep: Mother's Heartbeat– The comforting sound of a mother's heartbeat, Calm: Spring Flowers- Sounds of falling rain create a cozy atmosphere, Sleep: Ocean Surf– Drift off to the calming rhythm of the ocean, and Relax: Whale Sounds- Whale sounds flax min, body, and spirit.
It also features an automatic sound sensor (turns sound back on if your baby makes any noise) and auto shut off after 23 or 45 minutes. If you child takes awhile to fall asleep, simply auto set it to the time you want. The hidden sounds are made by a removable sound box that plays the four soothing sounds above. Once they outgrow the sound part of the Sleep Sheep, they can then use it as their lovely to help them fall asleep.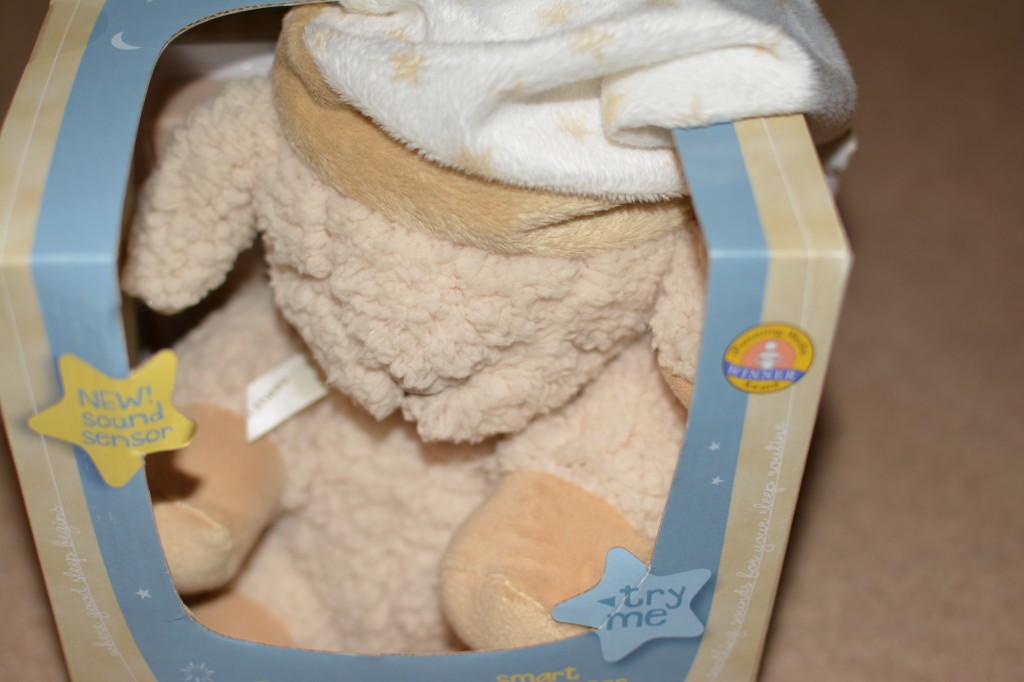 The Cloud B Sleep Sheep comes with 2 AA batteries and is an innovative product that will help your little one, as well as you, get a good night sleep,  for many years to come. I can't wait to baby girl starts using her Sleep Sheep, just as my other two kids did. I highly suggest purchasing the Cloud B Sleep Sheep if you are looking for a product to help soothe your child and put them into dream world.