Teaching kids to swim is very important to me! I started Hayley and Zane both in swim lessons at 6 months and while Hayley is full on swimming now, Zane (age 3) is halfway there. It is so important to be vigilant and make sure kids are safe around pools. So many accidents happen around the pools that can be avoided and one way to do is, is make sure they are equipped with the correct swim gear to keep them safe, while simultaneously helping them learn to swim. One company I turn to for this and represented last year as an ambassador, is Swimways.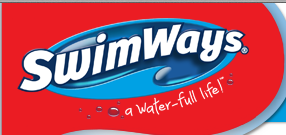 Swimways  has been teaching kids to swim over 40 years now, longer than anyone else, except parents of course! Teach your child to swim with Swim Steps 1,2, and 3 products including Swim Sweaters, Swim Vests, Baby Floats, Kickboards, Pool Flotation Devices and more! Swimways products are an absolute must if you have children learning to swim or introductory swimmers!
This May 17, they are helping to celebrate National Learn to Swim Day. With spring in full effect and Memorial Day around the corner, parents and caretakers nationwide will begin gearing up for summer fun. So, now is the time to remind your readers about children's swimming safety.  Hosted by Swimways, a leading manufacturer of pool and outdoor recreational products, National Learn to Swim Day is held annually to increase awareness about the importance of learning to swim. Their dedicated website,www.TeachMetoSwim.com, provides great tools and resources to help support their mission, including swim tips, accomplishment certificates and more.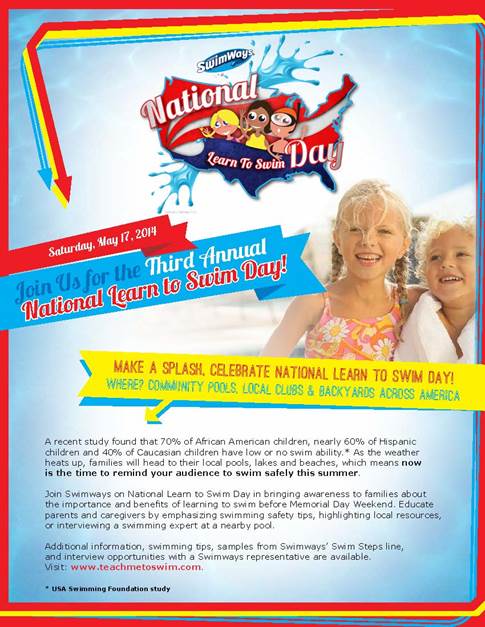 We received a few Swimways products that we are so excited to try this summer. They include:  Squidivers, Squid Disk,  and Fish Styx.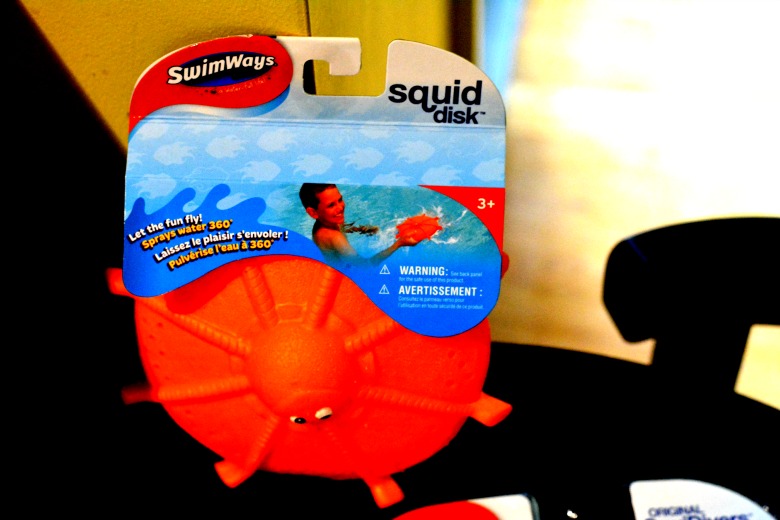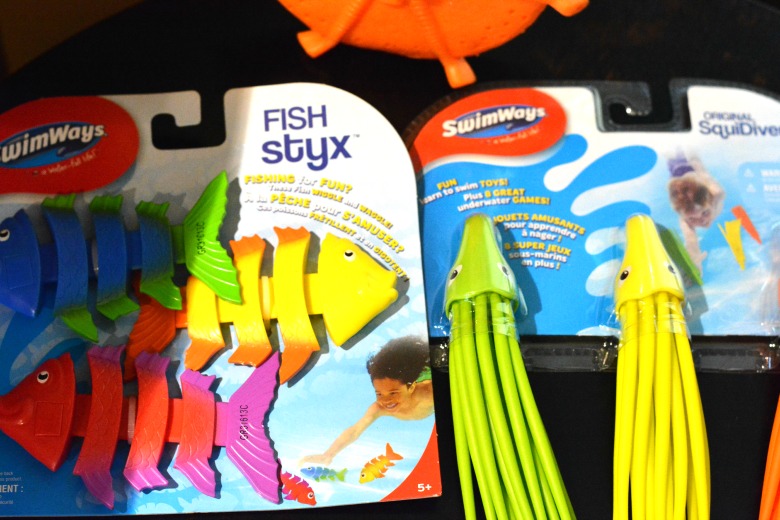 The Squidivers are fun swimming toys that are meant to swim train by way of diving after the toys in the water. This is for the swimmer who is already confident in the water and has beginner/intermediate swimming skills. Squidivers are soft, flexible tentacles that float upright making them easy to grab and come in 3 colors per pack.
The Squid Disk is a fun flying disk that you can dunk to saturate and then watch it fly across the pool spraying water from its body and tentacles as it rotates through the air. It features a soft squishy squid with wacky eyes that will get everyone soaked and sprays water 360 degrees as it flies through the air.
The Fish Styx are adorable pool toys that wiggle and giggle to the bottom of the pool. They are soft, flexible dive sticks that are a fun addition to the learn to swim process. You can wait for them to sink and dive down to retrieve, or chase them before they land on the pool floor. It includes three fish dive toys per pack.
I hope you can join Swimways this coming Saturday for National Learn to Swim Day!