*I participated in a campaign on behalf of Mom Central Consulting for TruGreen. I received a promotional item as a thank you for participating.*

Here in the Northeast we had a long, cold, snowy winter this year. As the weather finally turns to spring my family and I are bursting to get outside. My two little kids cannot wait to get back to their swing set and tree house, and I can't wait to start cooking on the grill, and look forward to sitting outside and reading in the sun.  As the snow melted and the lawn peeked out recently, I realized we had a lot of work to do to prepare our lawn for all the upcoming spring, and summer fun. First of all I had to pick up those stray little toys that had been out there hiding under the snow all winter. Then I turn to the experts to bring back that lush green lawn that my children love to run around on.  For this I turn to TruGreen because I want to get our lawn off to the right, healthy start to carry it through the season. Their specialized lawn services are designed to nurture your grass at the key stages during the year and take into consideration the climate, grass type, soil condition and usage for each individual lawn.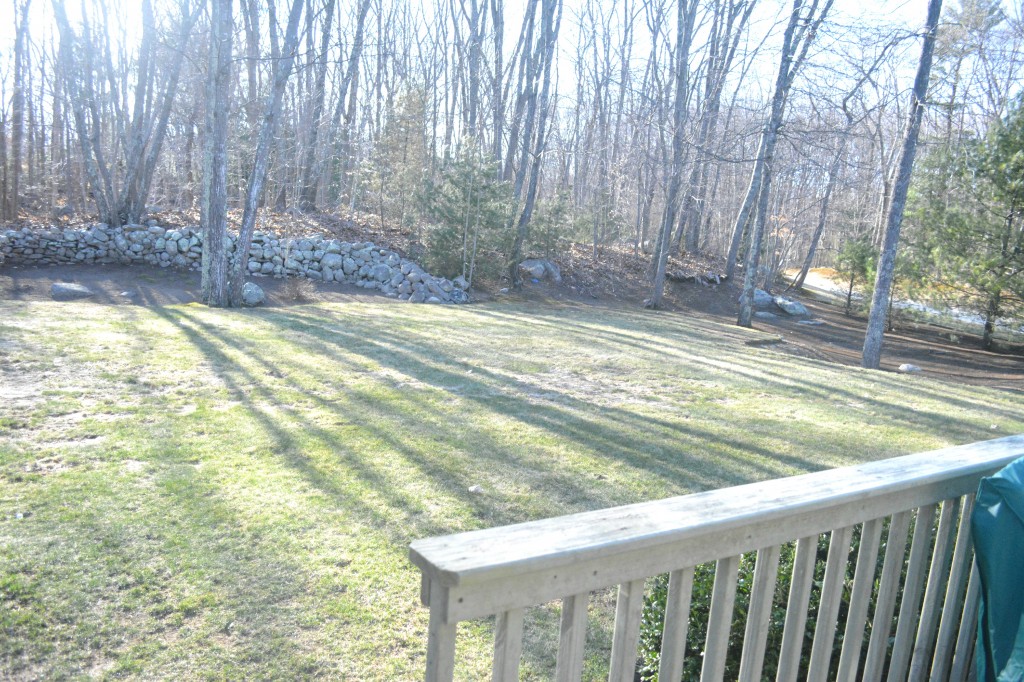 We have been using TruGreen for a couple of years now and I am so completely happy with their services. They have done everything from Spring Clean up to getting my lawn in tip top shape for the summer. When I look at my lawn, I get completely defeated because the winter really made it look really "dead" for a lack of a better word. However, after them doing the initial Spring clean up and getting my lawn summer ready, I know I will have that gorgeous grass back in my backyard and surrounding my house. After all, not only is it important for me to see a nice lawn, but it most certainly adds value to my house. We are the first house on the block and everyone must pass our house to go around our development. By having a nice lawn, our house looks better and is a nice feature when people drive around and see the house. The lawn is one of the first things they see, as we have quite a bit of property around my house that is grassed in.  I am most proud that overall our lawn is one of the main attractions of our house and we have a lot of lawn space to play and entertain!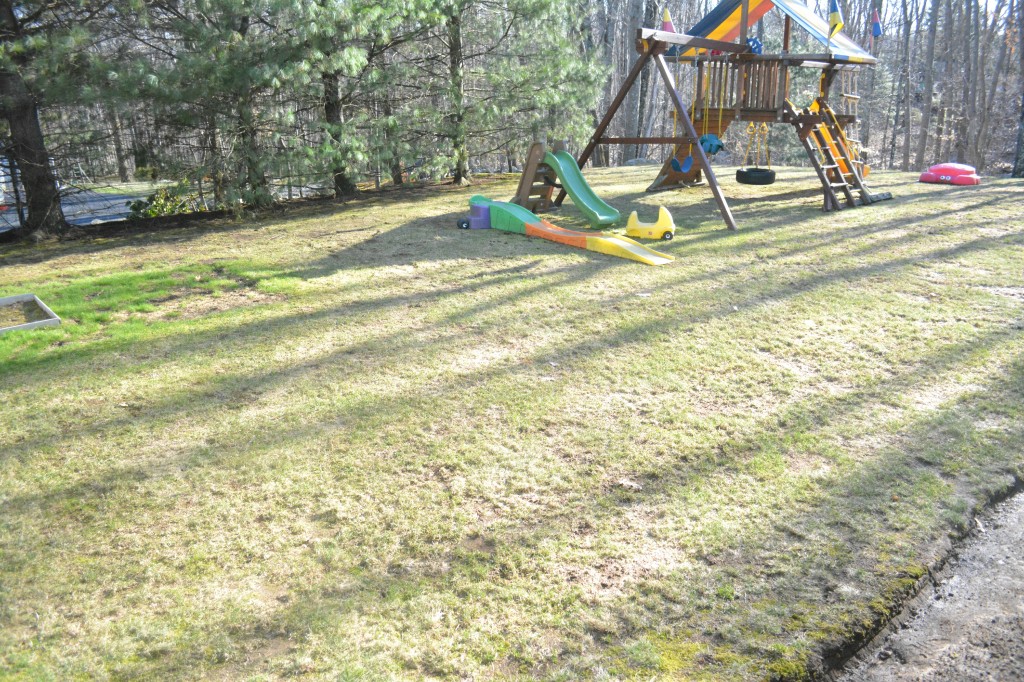 This year I'm excited for the 
TruGreen Backyard Makeover Sweepstakes
 from now through April 18, 2014. In the sweepstakes TruGreen will be giving away fantastic prizes to get America's backyards ready for spring. I am definitely entering and you can enter the 
TruGreen
 Backyard Makeover Sweepstakes too for a chance to win one of 30 daily prizes. Prizes include outdoor grills, fire pits and lawn furniture, along with a grand prize $10,000 backyard makeover by TV host Jason Cameron! Enter here:
TruGreen Sweepstakes
.  My dream lawn would incorporate a beautiful area for my kids to play with complete with a gorgeous fire pit and some perhaps a new grill.  You need to enter to win though, right?!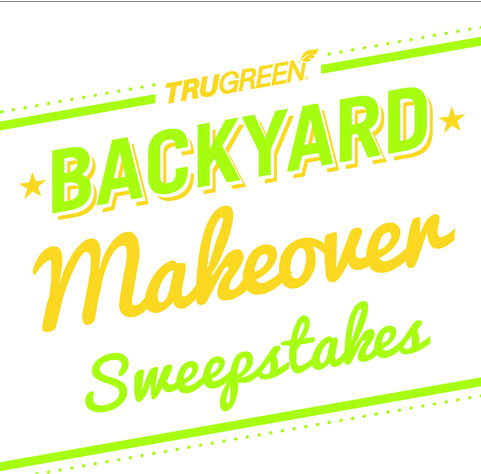 The spring brings such a feeling of renewal, and having a healthy, green lawn reinforces that feeling.  Not only does our yard provide the backdrop for all our warm weather fun, but it makes our home look beautiful, and enhances the neighborhood value overall.  Our yard basically becomes our outdoor living room when the weather is nice. We love to entertain, and eat our meals on the deck. As for the kids they just want to be outside all the time, we practically have to drag them in at night to put them to bed in the summer.  They spend ALL of their time outside on our line. We do games, sandbox fun, barbeques, and more all on the lawn. We really wouldn't have it any other way. When our lawn is in good shape, it is just a pleasure to be outdoors in the beautiful weather. O.K., I confess, having the kids play outside all day also means a whole lot less of a mess in the house to clean up at night for me! It also means, I can finally get working on that gardening project I want so bad this year!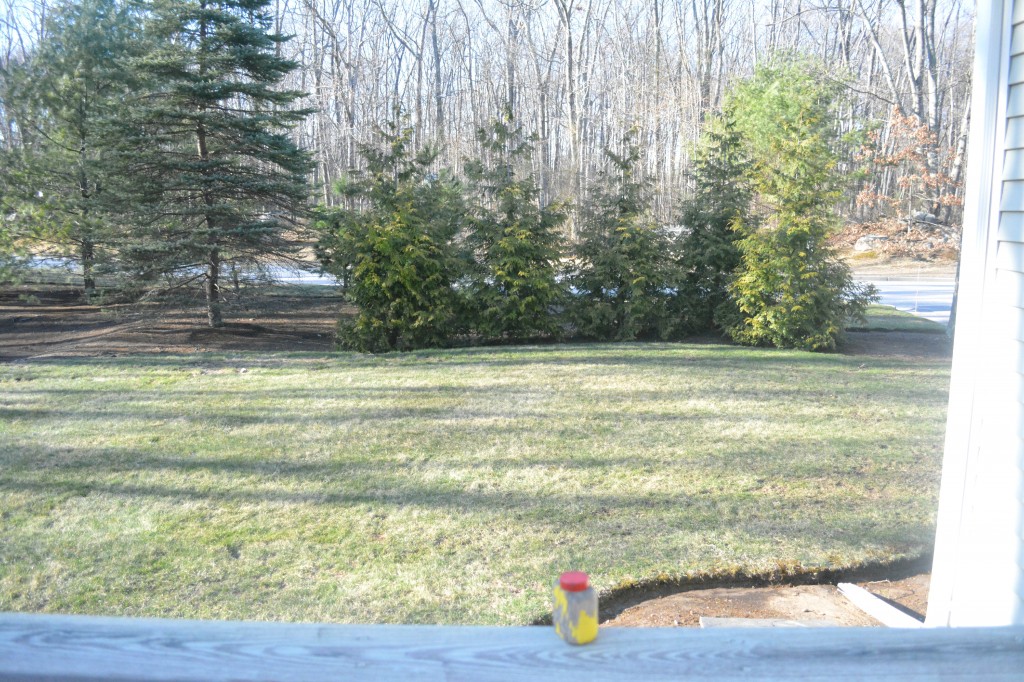 Here is a video on insights and tips to enjoy a good Spring season with a great lawn: