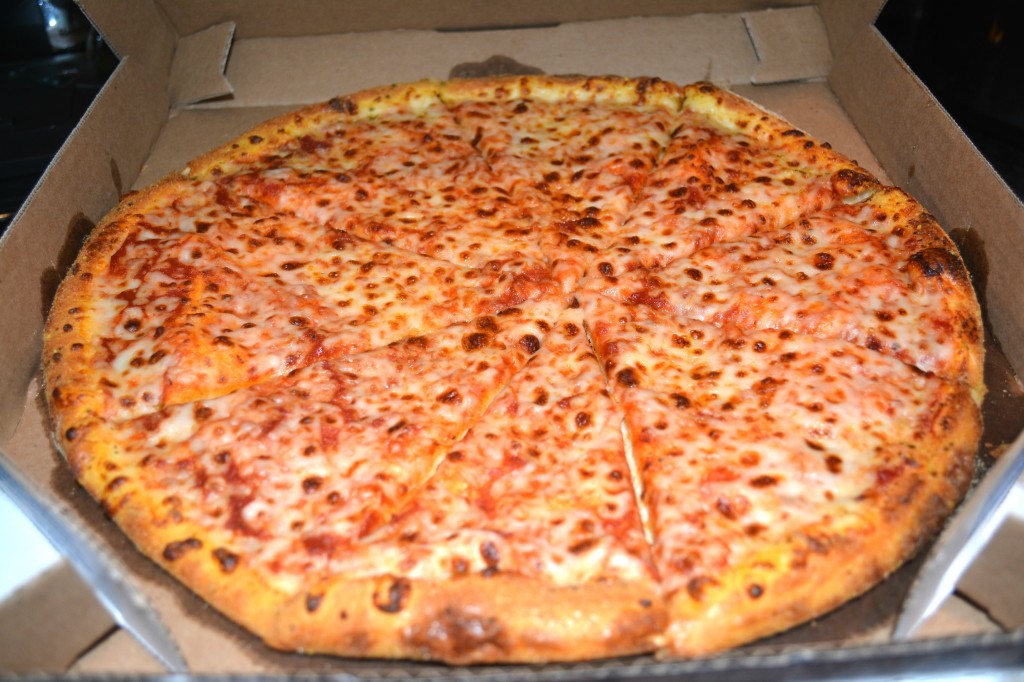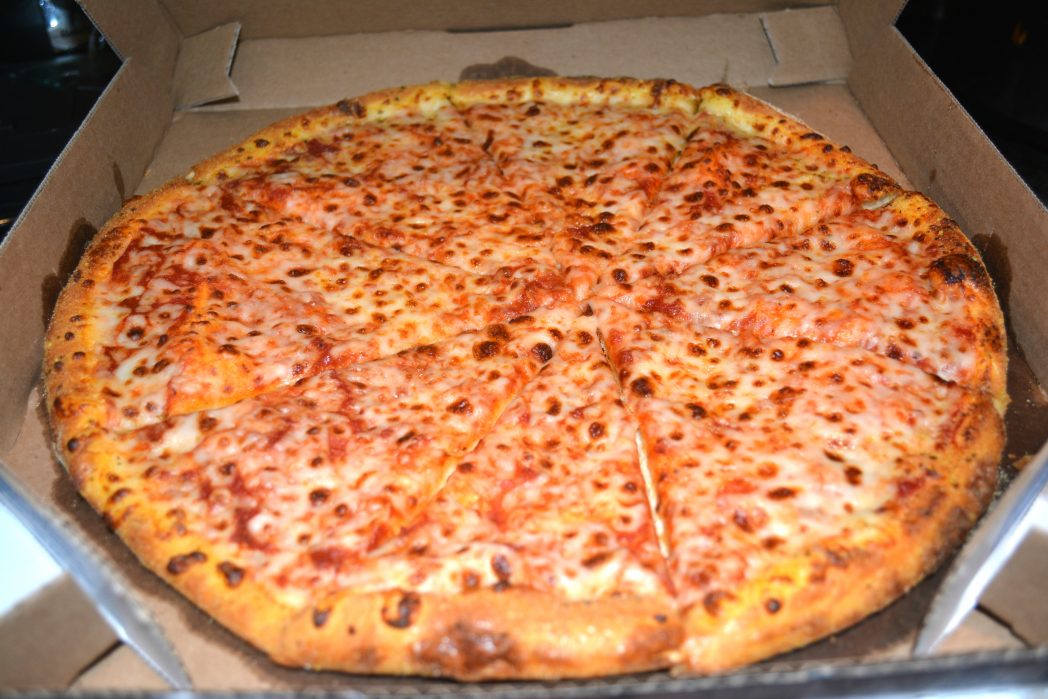 I can't even begin to tell you how long I have been a Domino's fan! My family has been ordering from Domino's since as long as I can remember, and they always deliver the freshest and hottest pizza in less than an half hour to my door. We decided for Hayley's 5th birthday party, we were going to place a large Domino's order for the kids and parents alike to enjoy. I ordered the pizza (4 large pizzas with several toppings) and in about 30 minutes, we had some pretty happy children and adults devouring their pizza.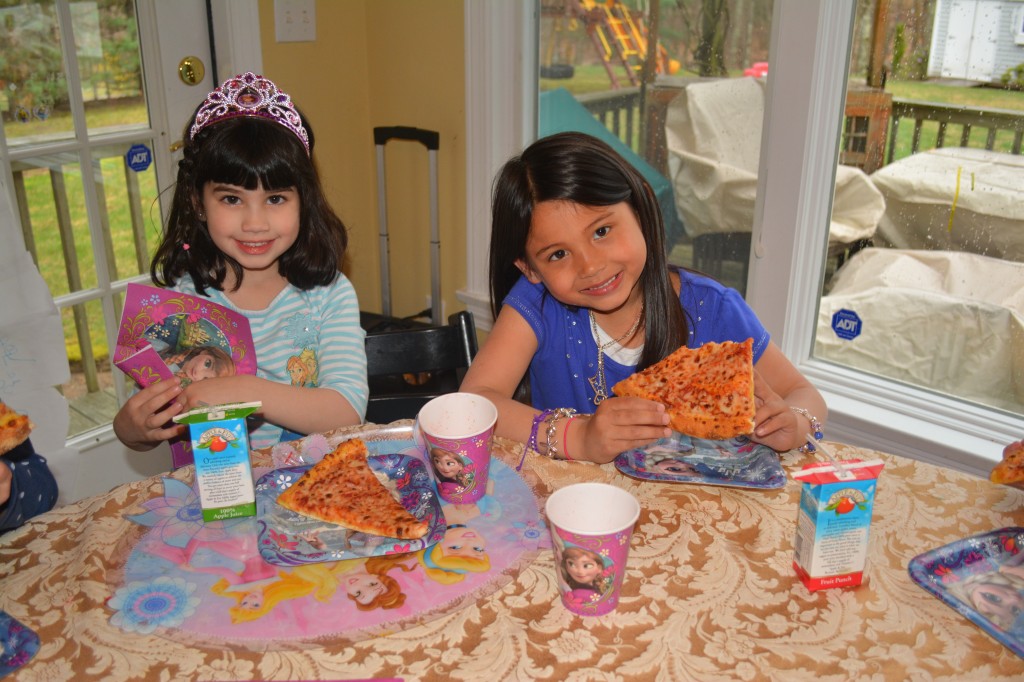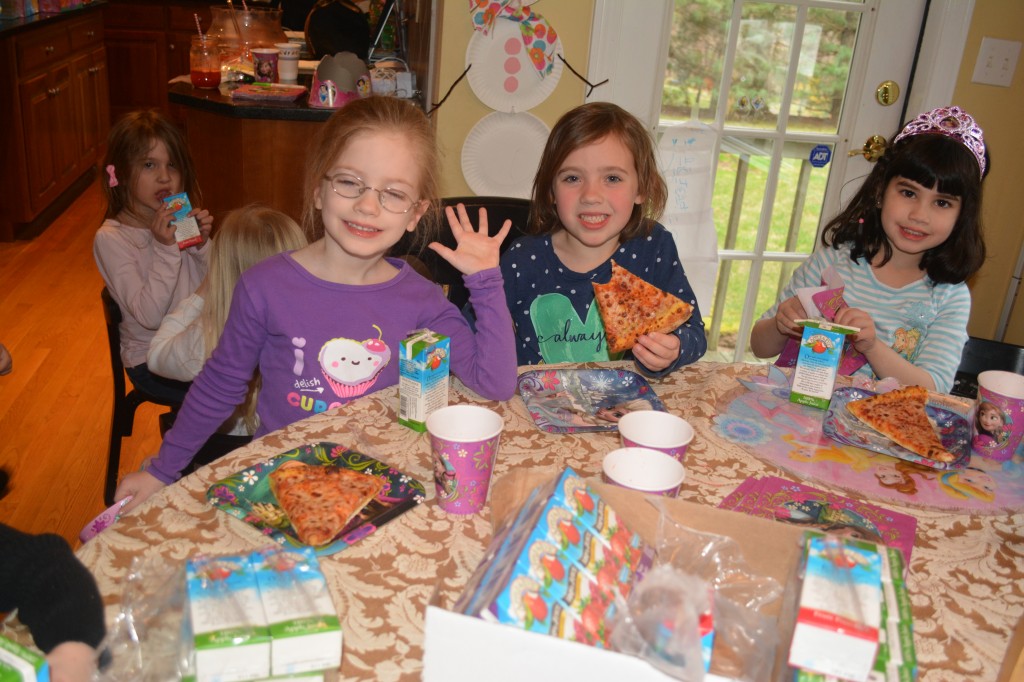 If you are unfamiliar with Domino's, I thought I share some information about the pizza company: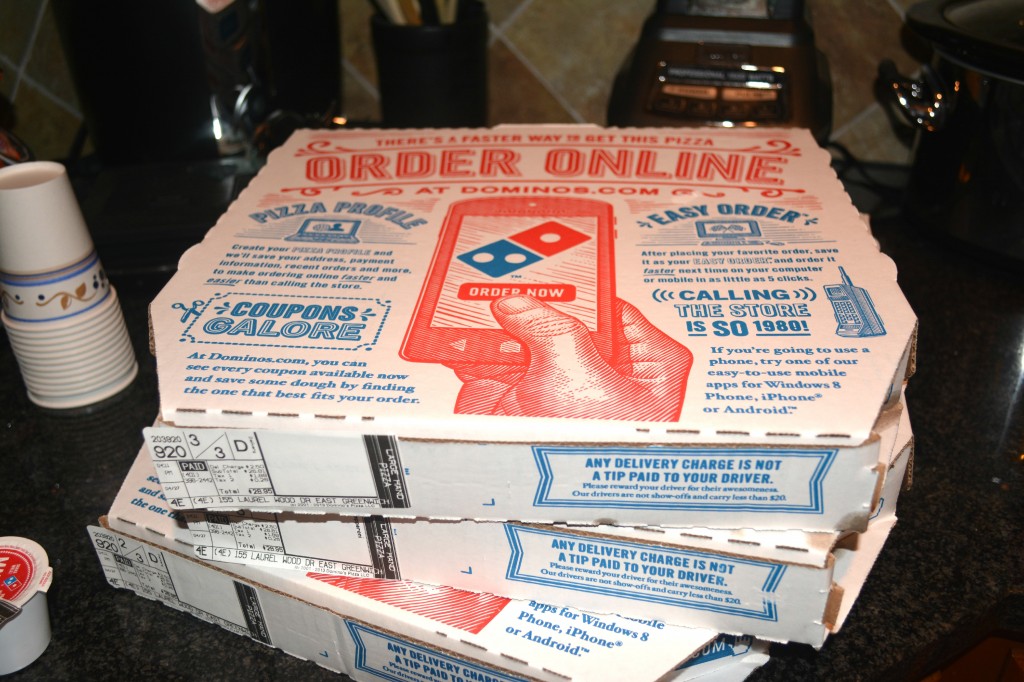 Founded in 1960, Domino's Pizza is the recognized world leader in pizza delivery, with a significant business in carryout pizza. It ranks among the world's top public restaurant brands with its global enterprise of more than 10,800 stores in over 70 international markets. Domino's had global retail sales of over $8.0 billion in 2013, comprised of nearly $3.8 billion in the U.S. and over $4.2 billion internationally. In the fourth quarter of 2013,Domino's had global retail sales of over $2.5 billion, comprised of over $1.1 billion in the U.S. and nearly $1.4 billion internationally. Its system is made up of franchise owner-operators who accounted for over 96% of theDomino's Pizza stores as of the fourth quarter of 2013. The emphasis on technology innovation has helpedDomino's reach an estimated $3 billion annually in global digital sales.  Domino's generated approximately 40% of sales in the U.S. from its digital channels in 2013, helped by the introduction of ordering apps for iPhone®, Android™, Windows Phone 8® and Kindle Fire™. Domino's ordering apps now cover nearly 95% of the U.S. smartphone market. Continuing its focus on menu enhancement, Domino's established itself as a player in the pan pizza market with the launch of its Handmade Pan Pizza, featuring fresh, never-frozen dough, in October 2012.
Domino's has just about every variety of pizza you can ever imagine. I think what sets Domino's apart is the crust and the sauce used- it is just too good! They have several pizza crust options available including hand tossed, handmade pan, crunchy thin crust, Brooklyn style, and even gluten free options, for those that have gluten allergies or celiac disease. At Domino's you can order 4 different pizza sizes, depending on how many people you want to serve. The options are small, medium, large, and extra large. In terms of toppings, you name the topping and I can assure you that Domino's has it. They currently have 18 different non-meat and 9 different meat toppings available for your liking. We mostly order cheese and pepperoni, but seriously all their pizza toppings are incredible. Oh and I would be remiss to mention that their Hawaiian pizza is out of this world.
Domino's also recently introduced their speciality pizza. The boneless chicken product features a delicious combination of toppings, sauces and cheeses layered over twelve bites of lightly breaded, 100 percent whole breast white meat chicken. The four unique flavors offered include Crispy Bacon & Tomato, Spicy Jalapeno-Pineapple, Classic Hot Buffalo and Sweet BBQ Bacon.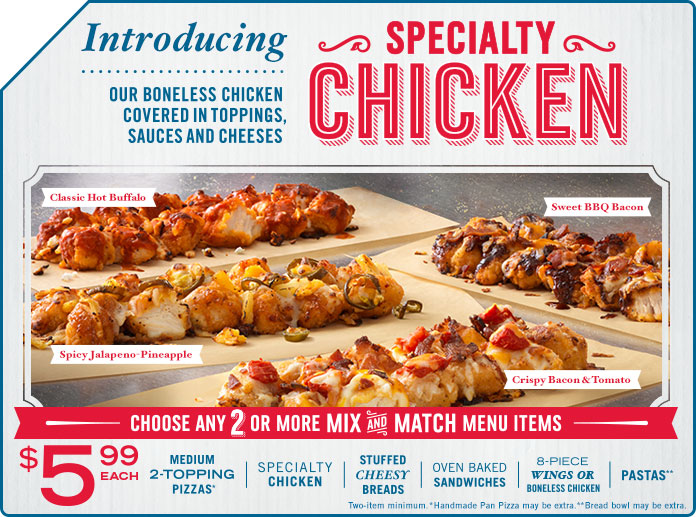 Be sure to check out and order from your local Domino's today! Pizza never tasted so good.
Order – www.dominos.com
Mobile – http://mobile.dominos.com
Info – www.dominosbiz.com
Twitter – http://twitter.com/dominos
Facebook – http://www.facebook.com/dominos
YouTube – http://www.youtube.com/dominos
* I work with Domino's on promotions and receive gift cards in exchange for my review. All my opinions are my own and not swayed by outside sources.*