*I participated in a campaign on behalf of Mom Central Consulting (#MC) for Pull-Ups. I received product samples to facilitate my review and a promotional item as a thank you for participating.*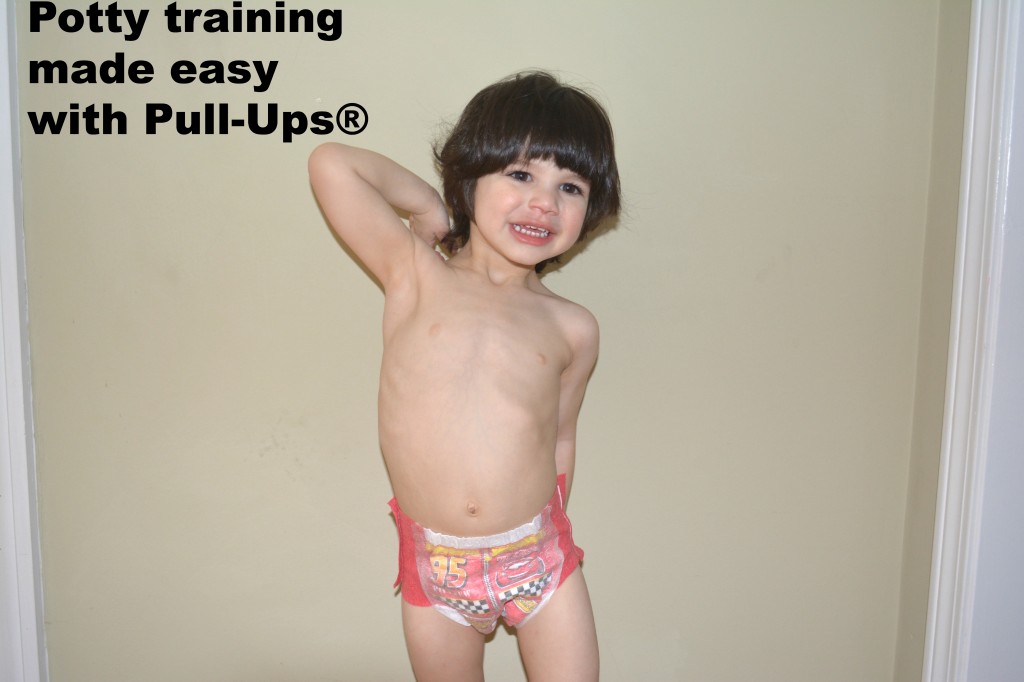 I have really exciting news to share with all of you! Last month, I announced I was a Pull-Ups® First Flush Ambassador. I knew this came at the perfect time because I was determined for the third time to get Zane trained. With the baby coming in early July and with pool season coming up (he needs to be potty trained to go in the pool), I knew I needed to set my mind to it, and finally get Zane potty trained. Thankfully, with the help of being a Pull-Ups® First Flush Ambassador, I am very happy to announce that Zane is almost 80 percent trained. Sure we still have accidents, but for the most part, I can say he is truly this time on his way to being potty trained and it could not make me happier!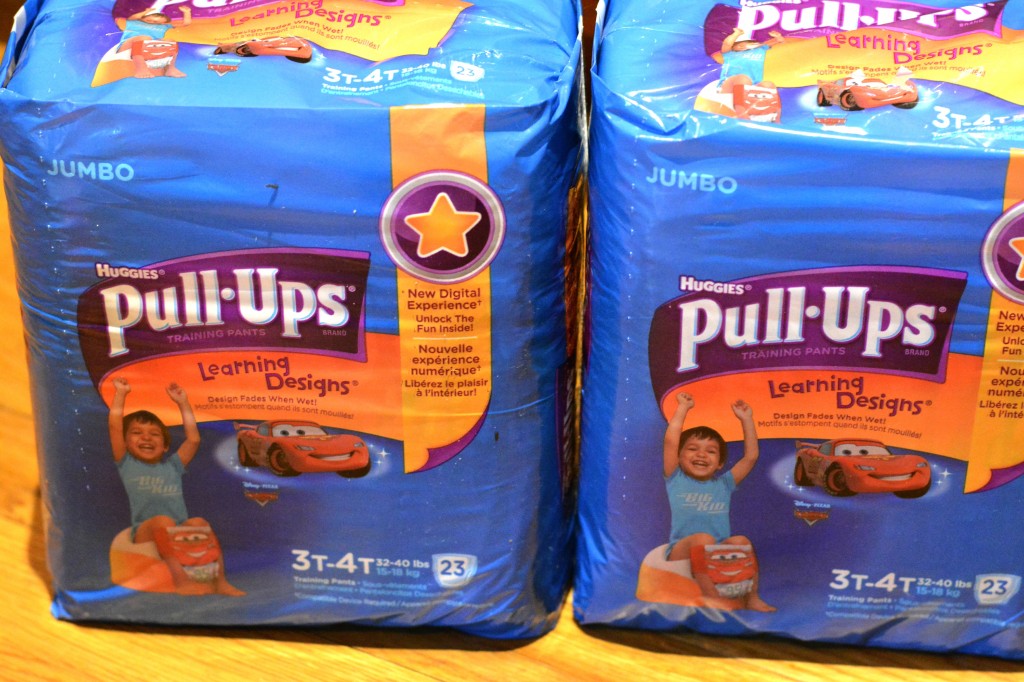 When I was training Hayley, I was pushing it on her and ultimately it backfired when she decided that she never wanted to poop on the potty. Since enemias were needed, I decided  to forgo potty training and let her determine when she was ready, which happened when she was around 38 months old. With Zane though, he was ready to get out of diapers, but not quite ready to go to his big boy underwear. So what I decided to try was to let him go with his fun Cars designed Pull-Ups® and wear them 24/7 around the house.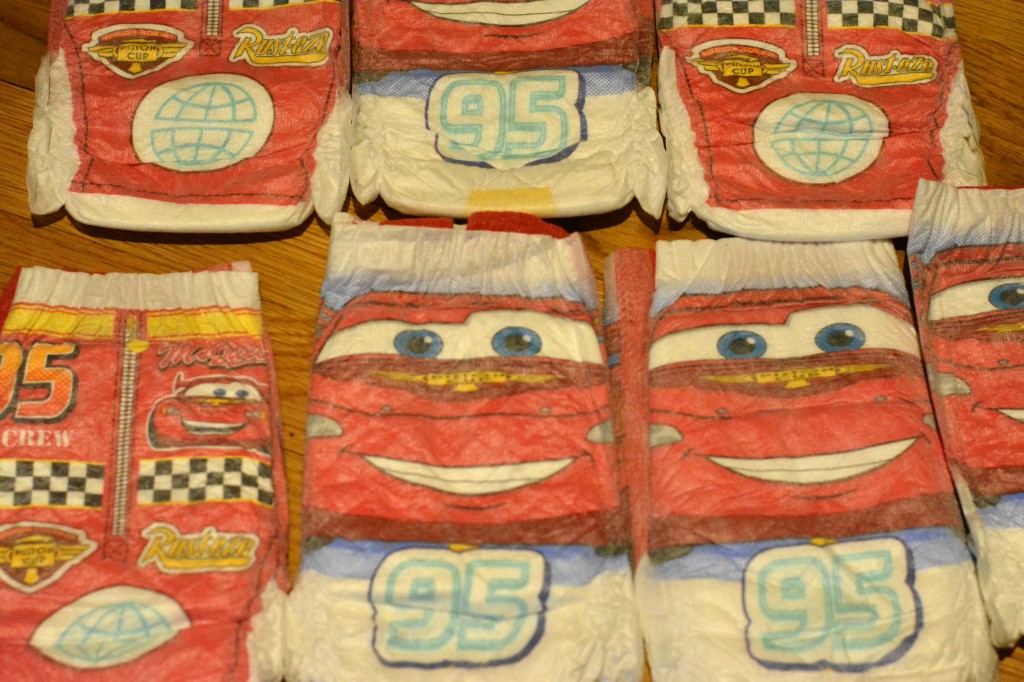 Pull-Ups®  are made with fun learning designs and have leakage protection, as well as an underwear-like feel. When Zane has his Pull-Ups® on, he likes to yell out, "Look mommy…What a big boy I am!" It is truly so cute! At first, he was using the Pull-Ups® similar to a diaper, but once he realized he can be the one to actually pull down his Pull-Ups® and go potty, he started doing it all by himself. It was simply amazing! We did the sticker chart to motivate him but after a week, I was beginning to hear the potty flush, and his Pull-Ups® were beginning to stay dry!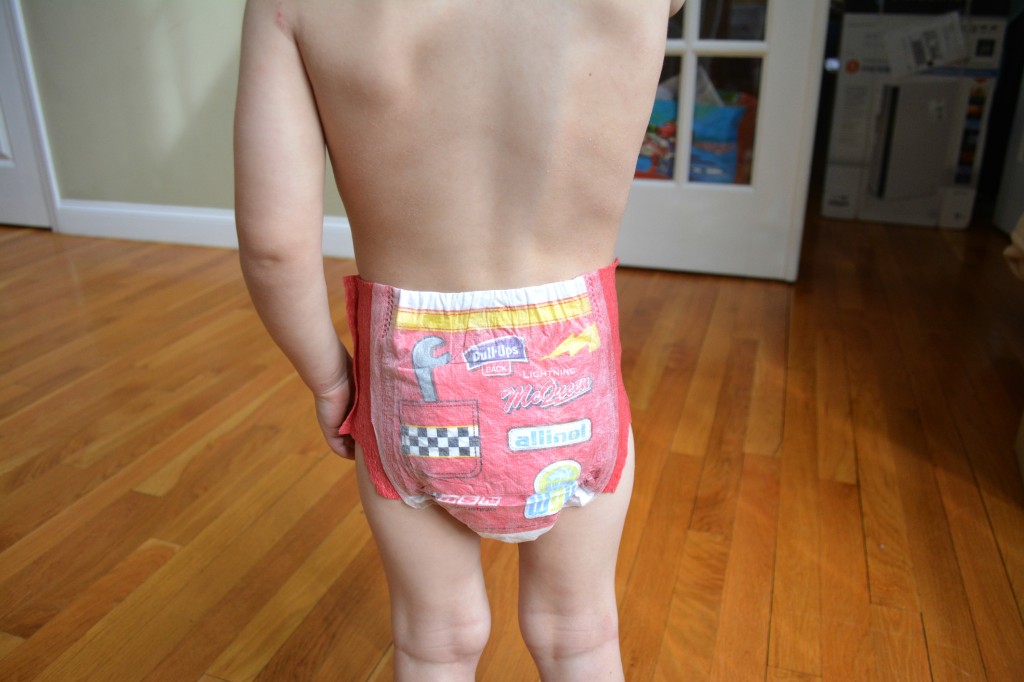 In our first week of wearing the Pull-Ups®, he was still wetting himself but what we both came to realize quickly is the design fades when it is wet. It was a very motivating factor to him to not get himself wet, as he hated seeing his cute Cars design going away. This feature will help your child learn by actually seeing, which is a brilliant concept. Pull-Ups® also has a cool alert when it begins to feel cool when wet. Again, Zane hated the feeling of being wet, which was motivating enough to have him go potty.  While he is still wearing them at night and it not at all potty trained through the night, I like the fact that both of these features, along with the extra absorbency, will help him soon learn not to wet himself at night.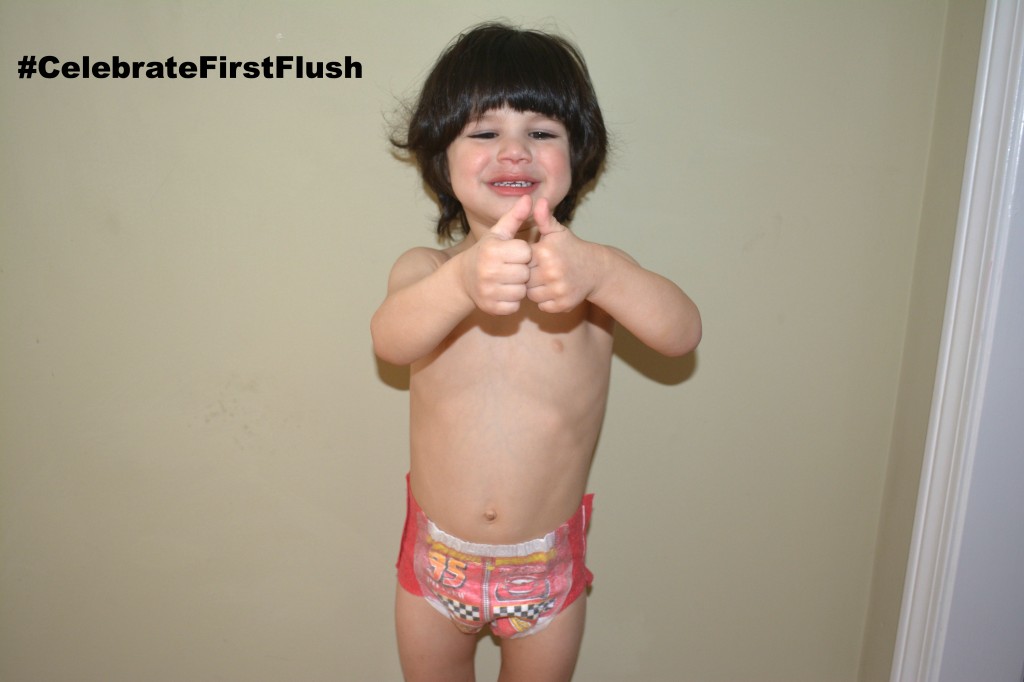 Pull-Ups® training pants are designed to look and fit more like underwear and work with your child's potty training learning style. Since Zane felt like he was wearing big boy pants, he was super motivated to finally use the potty. By the end of week one, we were down to about two accidents a day and by the end of week two, only one accident a day. Huge progress was made with the Pull-Ups® training pants and he felt total independence wearing them!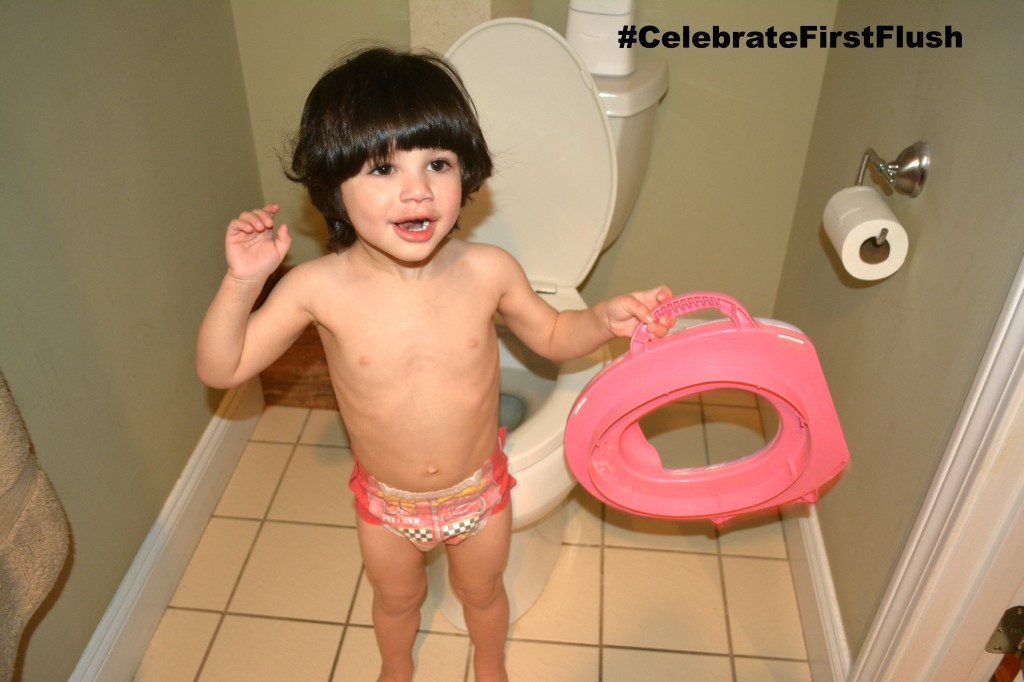 During this whole process, I have been using the Big Kids Academy on the Pull-Ups® website to help overcome any challenges I faced during potty training. It is a great resource for those going through potty training currently or thinking about it in the near future. Some of the tools available include a quiz to tell you if your child is ready to potty train (which told me with 100 percent certainty that Zane was) and  a great Micky/Minnie Sticker Chart, which helps parents track their kids progress. 

We also did the potty dance which was recommended on their site. Zane loves the song "Let It Go" from Frozen so every time he went potty, we both cranked up the music and danced to his favorite songs.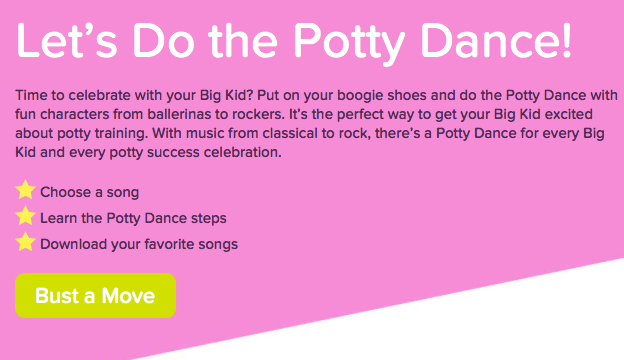 Definitely check out the Big Kids Academy on the Pull-Ups® website, because it gives parents a wealth of information dealing with potty training such as advice from others going through it, best potty seats, potty training for working parents, and more! To learn more, check out the Big Kid Academy on the Pull-Ups website and follow them  Twitter and Facebook.
There is also a great Big Kids App which you can download on  Apple and Android smart phones, to help you out through the potty training process. The app offer videos and songs and a Big Kid checklist to help your little one, in his or her nighttime routine.  What I love about this app is it will reward and track your child's potty training successes by using a star system. By getting stars, you child can play  fun Disney games such as the one below. You can also choose a special Disney character, along with a time and date, and they will deliver a a message (through the phone number you provided) for your child at potty time. What an amazing feature to have a Disney character call your child! This app is all inclusive and will most certainly help during potty training.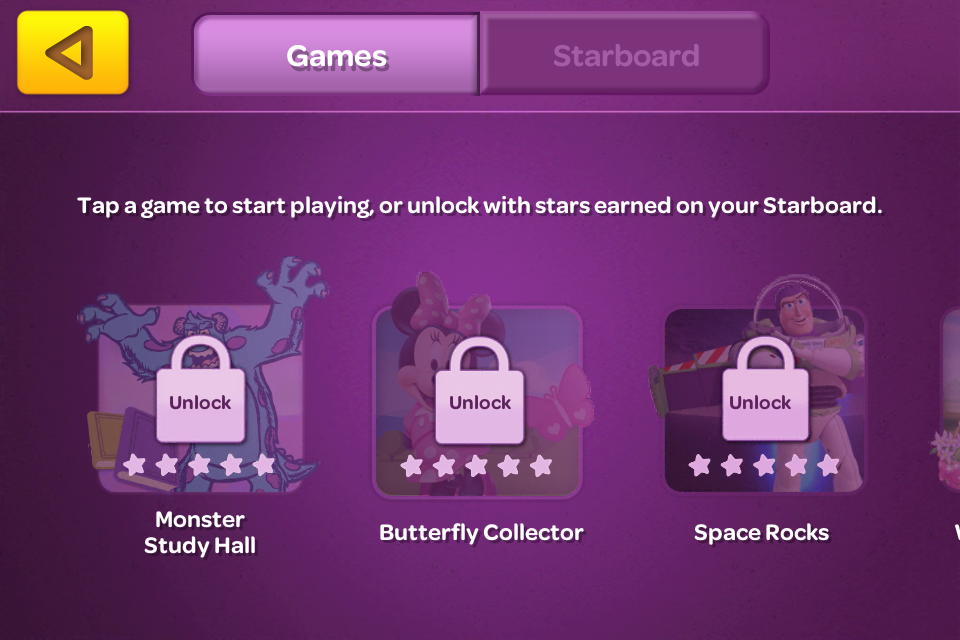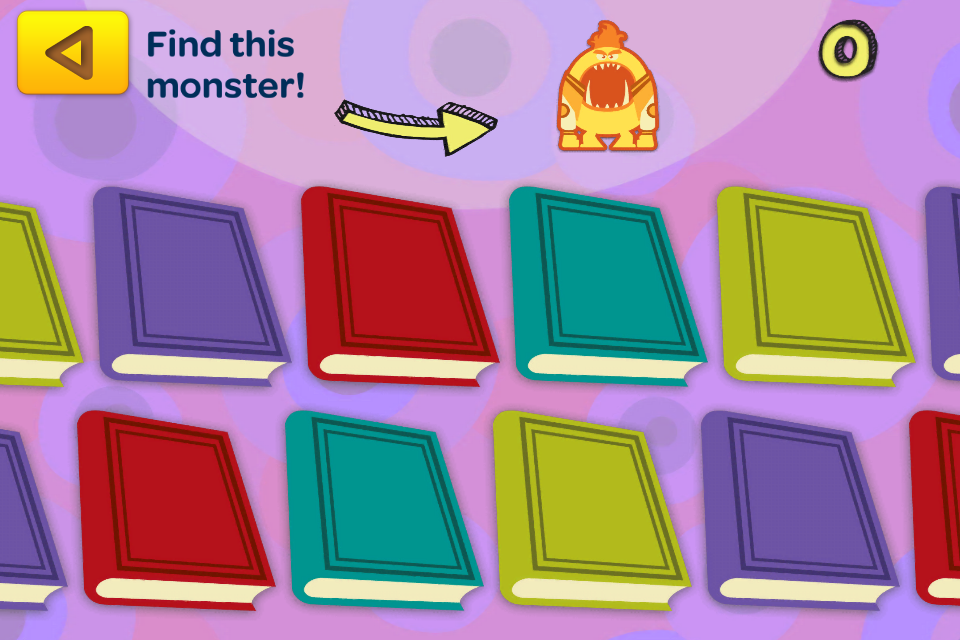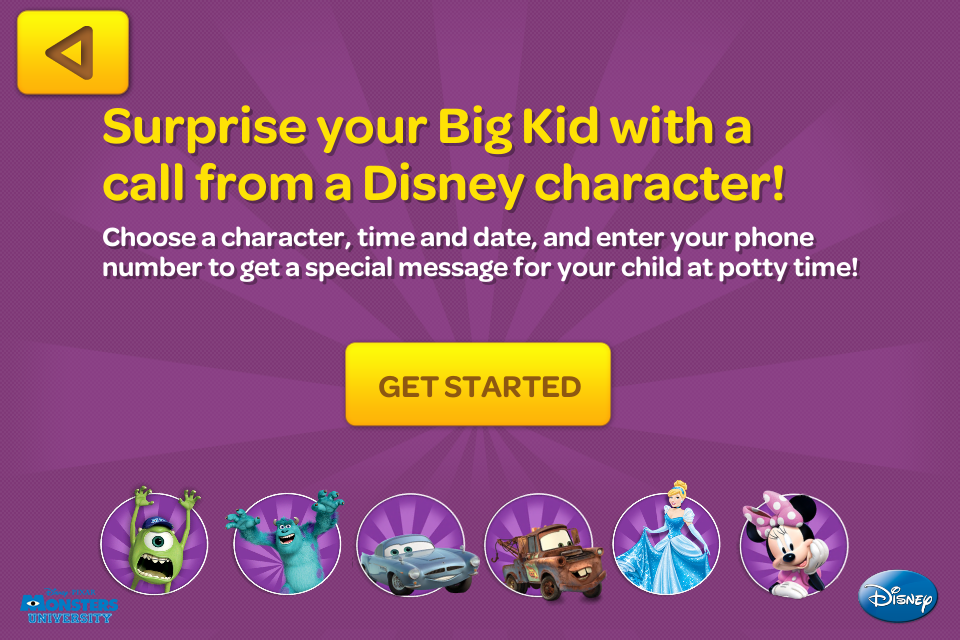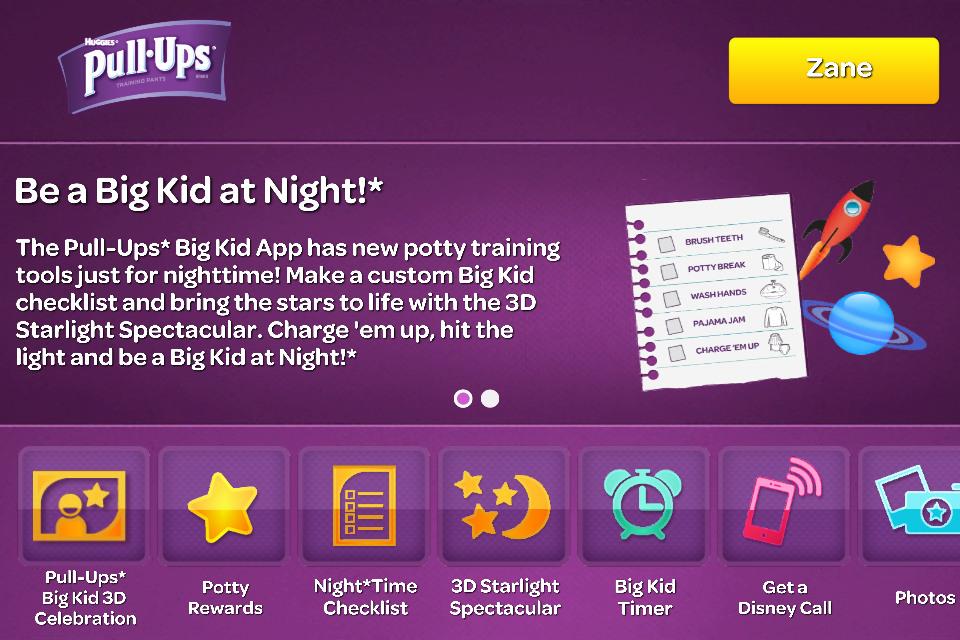 So tell me, any additional tips for potty training?