With this baby coming in 3 months, it is time to start decorating. We are allowing Hayley to go into the bigger bedroom and her bedroom will be occupied by the new baby. While Hayley has a ton of decorations in her new room, Baby Girl has nada! That is why I was very grateful when Phyllis Harris Children's Room Wall Art contacted me to do a review of their innovative, fun, and beautiful child's art.

Phyllis Harris Designs, is a line of heartwarming wall art for children and for the child in all of us!  Their wall art evokes feelings of nostalgia and helps to preserve memories of childhood and innocence of youth! Phyllis Harris has the expertise as she is the illustrator of over 30 kids books on the markets and brings this skill to all of her wall art creations.
Right now at PhyllisHarrisDesigns.com, you can view over 60 of Phyllis' beautiful and whimsical original illustration prints which can be customized for any child's room or nursery. Just take a look at some of these gorgeous art pieces: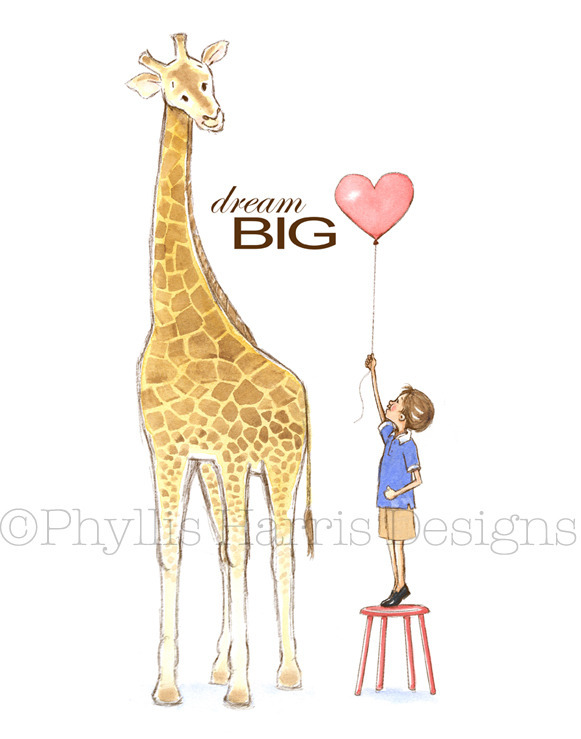 We received the "I know I loved you before I met you" wall art piece from the Phyllis Harris collection. Like all of her wall art, she is able to customize the art to what you want it to say. I decided to put Baby girl's name on it, but since we are keeping it a secret, I will show you the wall art until the bottom, where her name is:
This is a gorgeous piece of wall art! My mom was here when we received it and both were amazed how incredible Phyllis Harris talent is! This will be such a sweet addition to her room and is going to make a perfect addition to her nursery!  I think the saying on it is exactly what mothers think- once they are conceived, you love them from that second on. We kept the hair color, skin color, etc. like the picture on their website, but if you like to change that, Phyllis Harris will be able to do that for you! This print is available in 8.5″ x 11″, 11″ x 14″, and 13″ x 19″ based on your needs.
Each piece retails for $25-$40, which is EXTREMELY REASONABLE for what you get. I have seen similar art sold for at least double or triple the price. The quality of the wall art is really second to none.  Each art piece she sells, she also donates 5 percent to the Children's Mercy Hospital to fight childhood diseases.
If you are looking for that perfect wall art for your child's room, definitely check out Phyllis Harris designs today!
Win it: One winner will will receive a large wall art piece for your child's room. To enter this giveaway, please click read more to see the actual rafflecopter giveaway. The only mandatory entry is to check out Phyllis Harris designs and tell me your favorite one in the comment section proceeding the post. While the other entries are optional, I highly suggest filling them out to increase your chances of winning. Us only. Good luck!
*I received a art wall piece for review. All my opinions are my own and not swayed by outside sources.*