Sorry for missing last weekend- being pregnant has made blogging slightly more difficult! But have no fear- I am back with my Saturday laughs!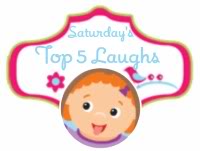 As always, come link up any cute or funny post. Feel free to take my button or share on social media although this is not mandatory. Definitely check out the other blogs who link up, as they all provide a great laugh.
My top five laughs:
5. Monday is my big ultrasound and Zane is still so confused where the baby is! He will respond that it is in my belly but then ask all the time, "Mommy…I don't see the baby…How come?"
4. I don't know whether I should laugh or cry but Zane wrote on his sister's cabinets, drew with marker on the walls, and colored the bathroom vanity all in this past week. If he was not so cute….. I truly hope in all sincerity that this is a phase though:)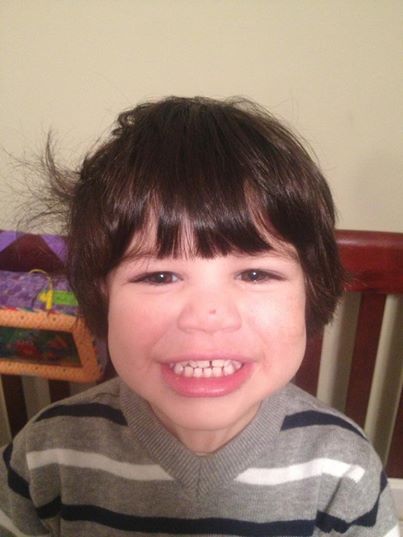 3. Zane is very territorial of his toys. Zane will not let Hayley play with his toys but he thinks he has free range with whatever is in Hayley's room. Poor Hayley is so good and just goes along with the flow. My daughter is an absolute angel.
2. This week I slipped on ice in front of Zane's school. It was not a big fall but I was so embarrassed! I was red as fire when I fell! It is always so embarrassing when an adult slips on ice or snow- Don't you think:)?
1. Just a cute picture of Hayley, 2 days old. Monday, is the big day- boy or girl?