We are redoing our basement and it beginning to look gorgeous. We are finally getting a mudroom in and decided that we needed a nice area rug to put on the tile. We needed a durable, yet visually pleasing carpet. For this reason, we were very excited when Natural Area Rugs sent us the 6 x 9 Aria rug for review.
If you are not familiar with Natural Area Rugs, they are the premiere rug designer for just about any area of the house you need covered. They offer a wide selection of durable, beautiful, and well priced rugs for your decorating needs. They feature speciality items, natural rugs including wool, shag, bamboo, etc to name a few, and even custom rugs for your ideal personalization.
When we received the Aria Sisal Area Rug, we sent it up in our foyer to see how it looks since our mudroom in our basement is not quite down yet. The very first observation was how big and beautiful the rug was. For some reason, I thought it would be much smaller than it was, but this rug was huge and luxurious. While it fit tightly in our foyer, I know it will be the ideal size for our mudroom.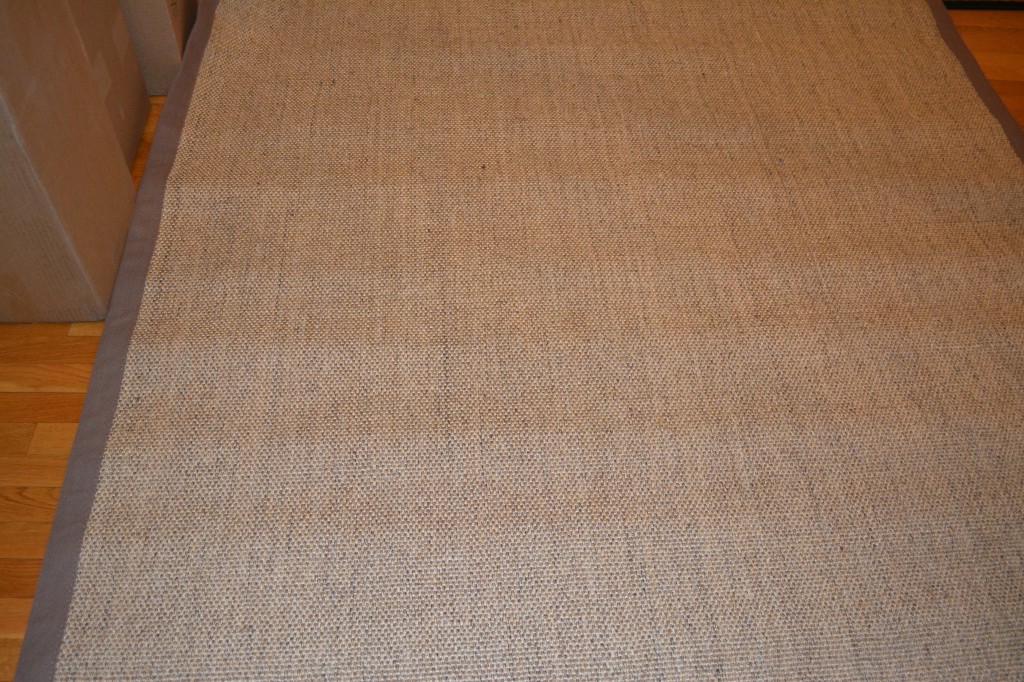 Next, the color of the rug matched perfectly the tile we picked out in our basement. It has a beige undertone with brown corner edges. It is a neutral color that would look good in any area of your house. The brown corners look sturdy  and the binding looks/feels great!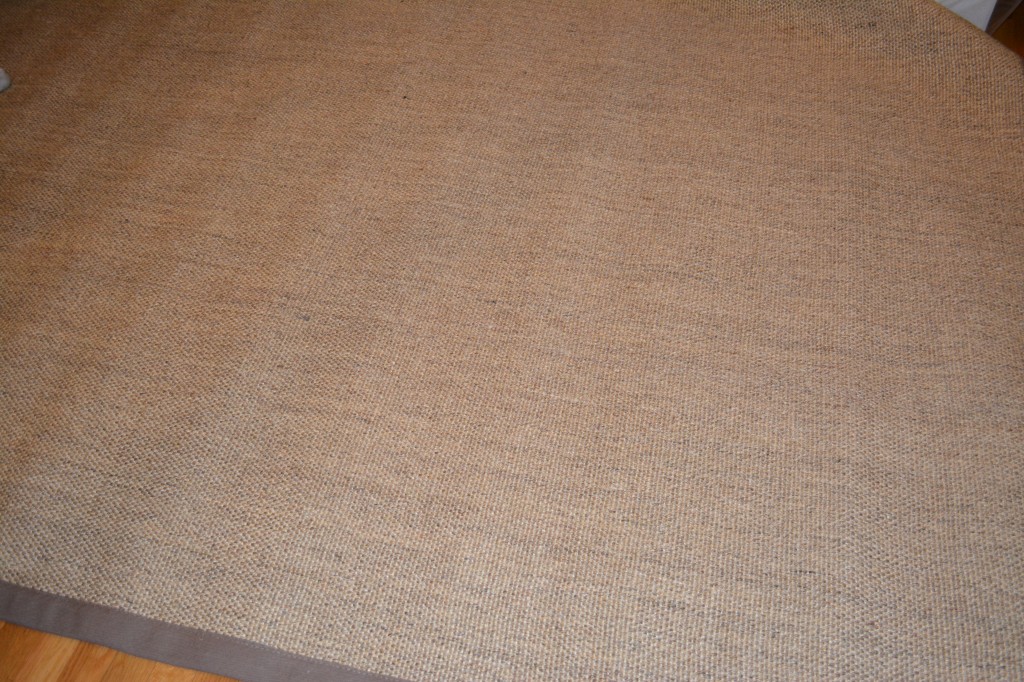 It is a  100% Natural Sisal Rug Hand Crafted by Artisan Rug Maker.   It is made from Nature's Finest Materials & earth friendly materials. I was quite surprised how strong this carpet is. It is ideal for a high traffic space such as a foyer or mudroom. Since these areas can take a lot of abuse, this carpet will be able to hold all of the stomping feet that it encounters.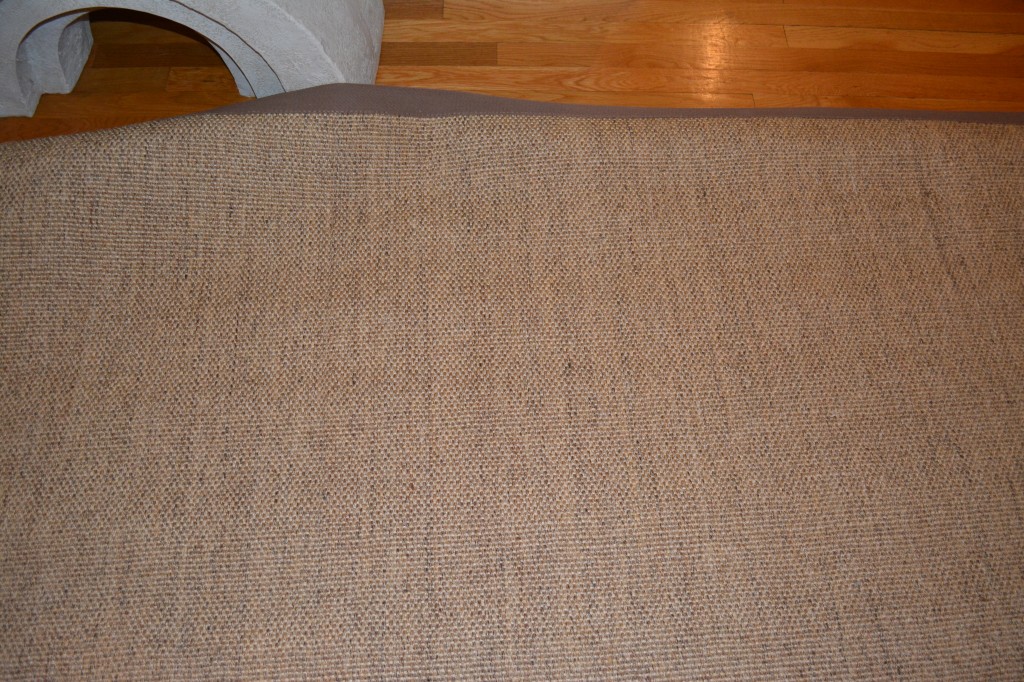 The Aria Sisal Rugs are also Anti-Static, Sound Absorbing and Naturally Resilient. Being in a high traffic space, it is really important to have these features. The anti-static feature is huge because most area rugs I have encountered, end up being a real pain with static. I never had a problem with this rug though!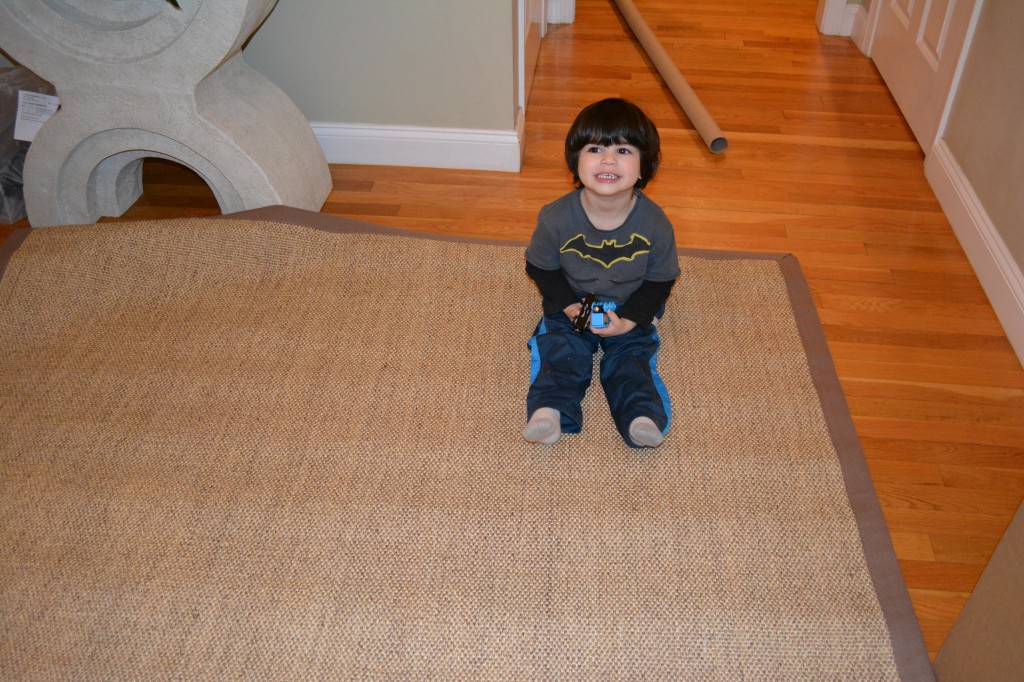 Most of all this rug is absolutely gorgeous and will add style to any room of your house. It is a contemporary rug that will look great wherever it is placed. I could not be happier with the quality of the Natural Area Rugs and I highly suggest if you are looking for a rug, you check out their site. You will be happy you did! Trust me!
*I received the above rug for review. All my opinions are my own and not swayed by outside sources.*