***I am a member of the Collective Bias®  Social Fabric® Community.  This shop has been compensated as part of a social shopper insights study for Collective Bias and their client.*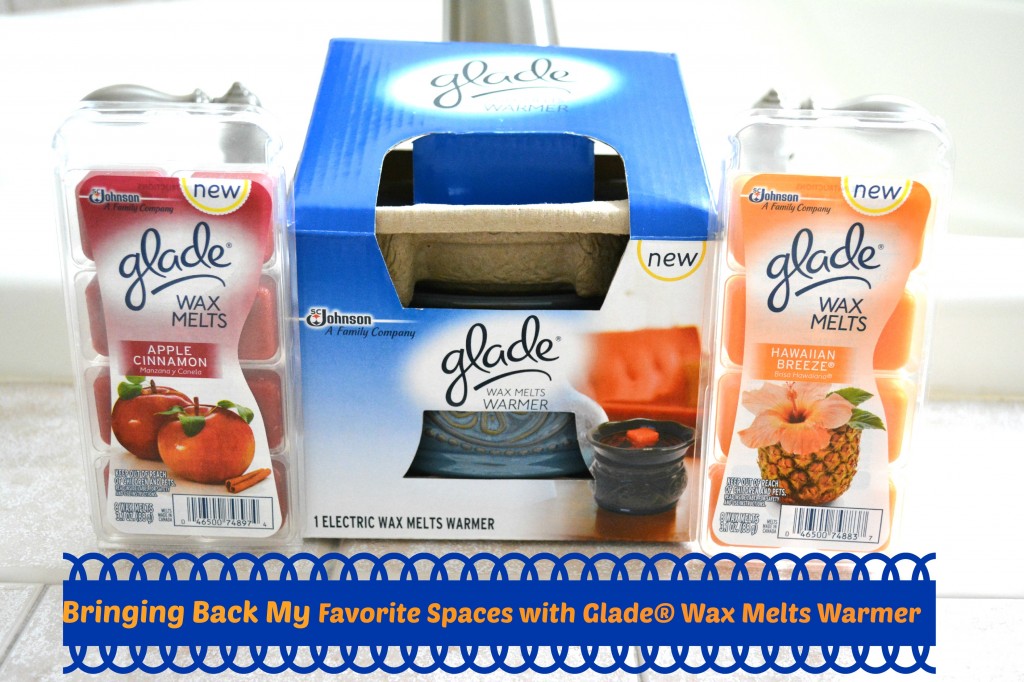 Lately I have been in a funk. I think part of the reason is I was sick for so long with this pregnancy and the other part is, it has been so cold where I live. Living in below-freezing climates and being stuck in -5 degree temperatures can make anyone depressed at times!  In order to cheer me up, I needed to bring myself back to my happy place, which is beautiful Hawaii. You might ask how can I bring Hawaii to Rhode Island, but the answer is actually quite simple. I want my house to smell just like the tropical islands and the smells that surrounded me, when I was in Hawaii. Luckily, I able to get these beautiful smells and many more with the Glade® Wax Melts Warmer and refills, available at Stop & Shop today.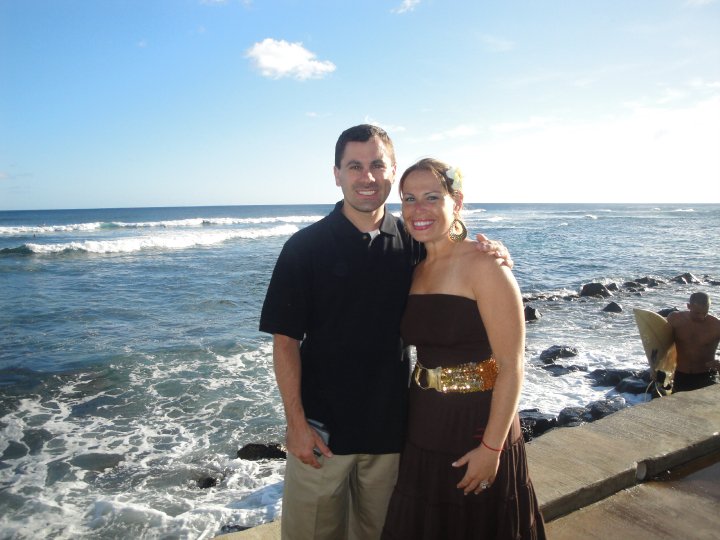 My mom was actually the one who suggested that I try out some new scents in my household to cheer up my mood. While I have tried a lot candles and incense type products through the years, I was completely blown away by the Glade® Wax Melts Warmer and Glade® Wax Melts. When I was in Stop & Shop last week, I saw the Glade® Wax Melts Warmer and knew it was a product I needed to try. Glade® has been a household name for many years and I know whenever they come out with a product, it is sure to be a hit. I decided I was going to try the Hawaiian Breeze and Apple Cinnamon Wax Melts, although next time I go I want to buy the new fragrances from the Limited Edition Spring Collection including Live Loud and Lift Off. The best part is if you head to your local Stop & Shop from 2/21-3/27, you can get a real price deal of $3. You can't beat that!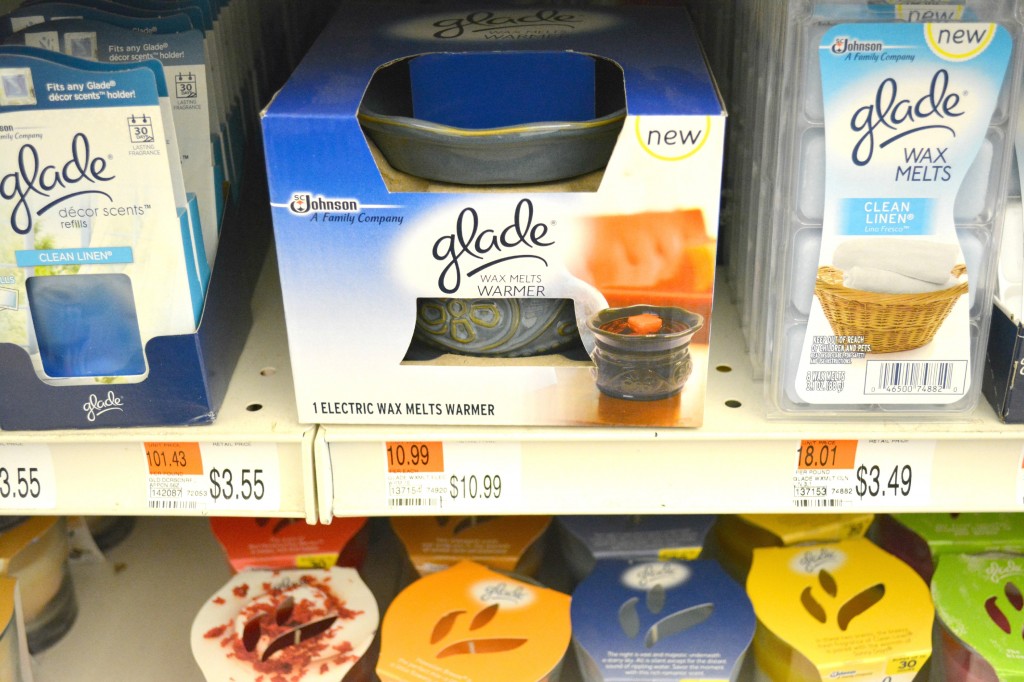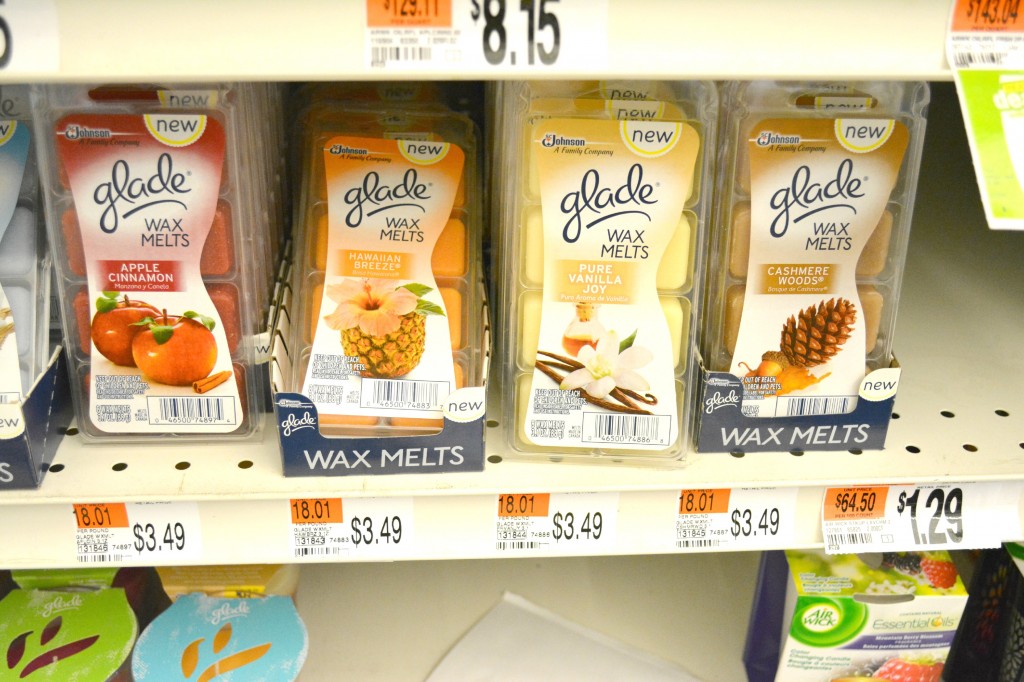 When I got home, I immediately knew where I wanted to test out the Glade Wax Melts Warmer. The very first Glade® Wax Melts. I wanted to try was the Hawaiian Breeze. I decided I was going to put the kids to bed, and then head upstairs for some "me" time. As a parent, you get very little of that and with being pregnant, all I really want is some relaxation after a crazy day. I decided it was time to get out that book that was tucked away in my closet and set up my Glade® Wax Melts Warmer.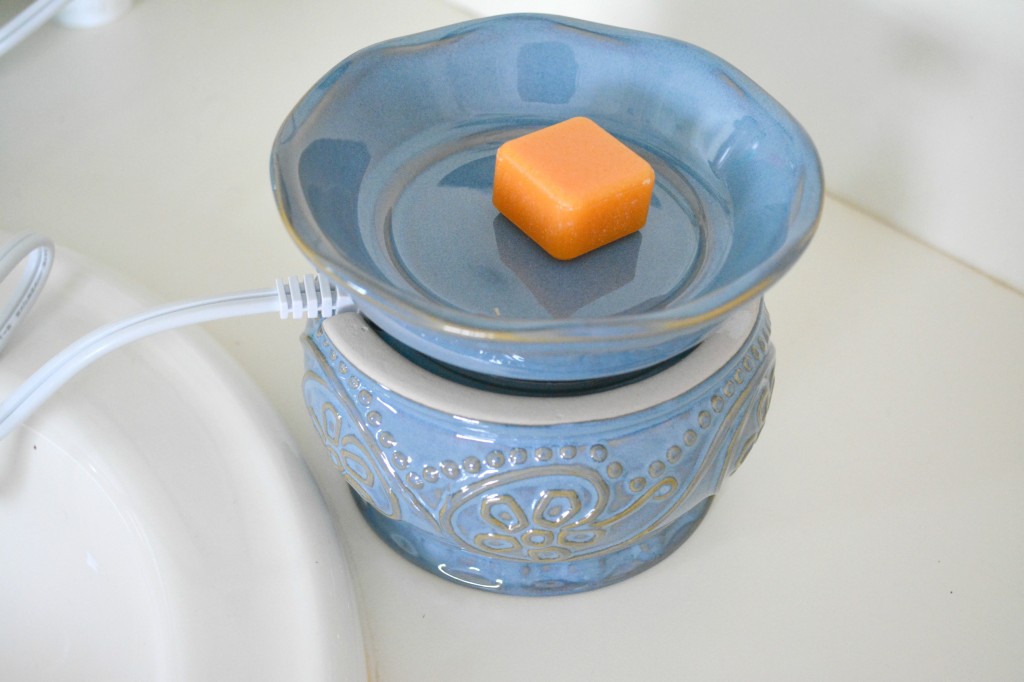 It was incredibly easy to set up and the instructions were also given on the back of the package. I simply placed the dish it came with on the warmer base, plugged the warmer into the outlet, and rotated the switch to turn on the warmer. Once I was done with that, I placed the Hawaiian Breeze Melt into the dish and turned it on. In no time at all, I was taken back to Hawaii and I had one of most restful nights I had in a while. By using theGlade® Wax Melts Warmer and adding some beautiful scents to my room, I was in such a peaceful state. It was such a fun night and I decided I was going to allow myself many of nights just like this, with my book in my hand, and my warmer creating beautiful. Everyone deserves to be happy and relaxed, and for me, the Glade® Wax Melts Warmer allows me to be able to do that.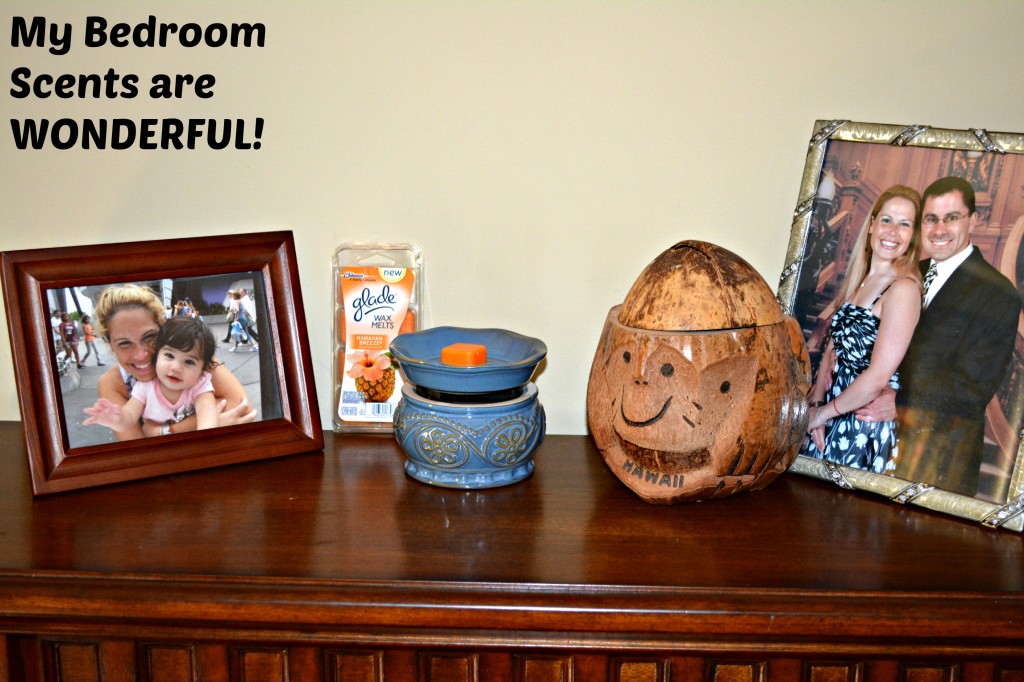 Since I had such an awesome night, I decided what better place to try out the Apple Cinnamon Melts than in my bathroom. In my bathroom, I try to create a feeling of warmth and quiet. This is a place that gets used by us a lot (as you can imagine) and I like to make it aesthetically pleasing. My bathroom smells so much better with the Glade® Apple Cinnamon Melts. It also creates a completely tranquil environment that allows me to relax!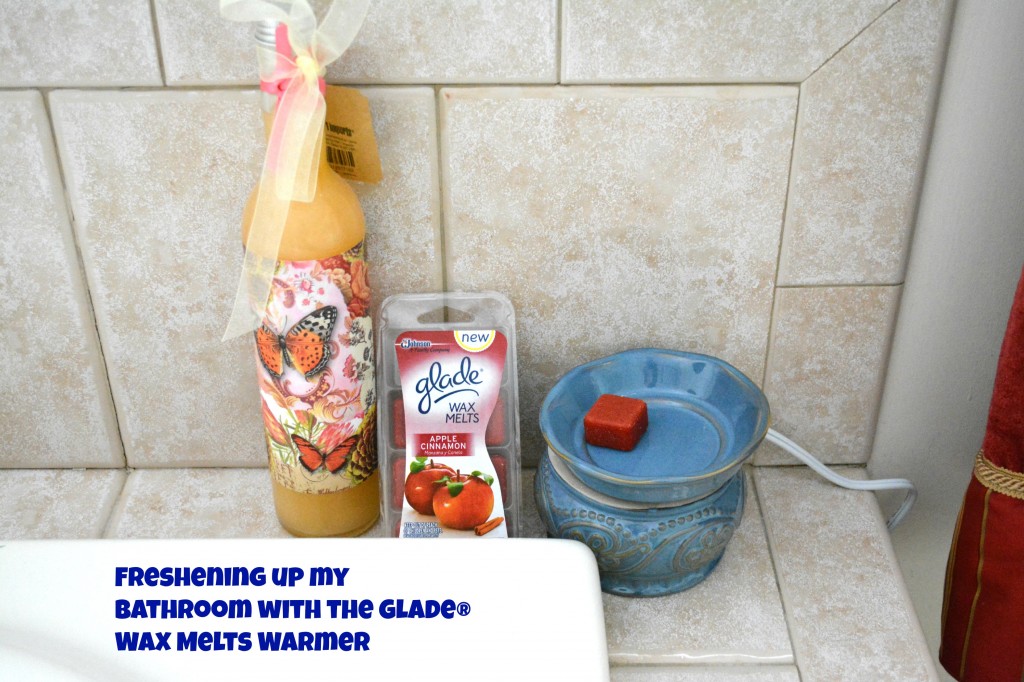 The Glade® Apple Cinnamon was a perfect scent to us because it reminds both of us of one of the first activities I ever did with my husband. On our second date, we went apple picking so it holds a dear place in my heart. By setting up the Glade® Wax Melts Warmer with the Apple Cinnamon melts, it brought us back to our second date together, and made our mood just brighten up!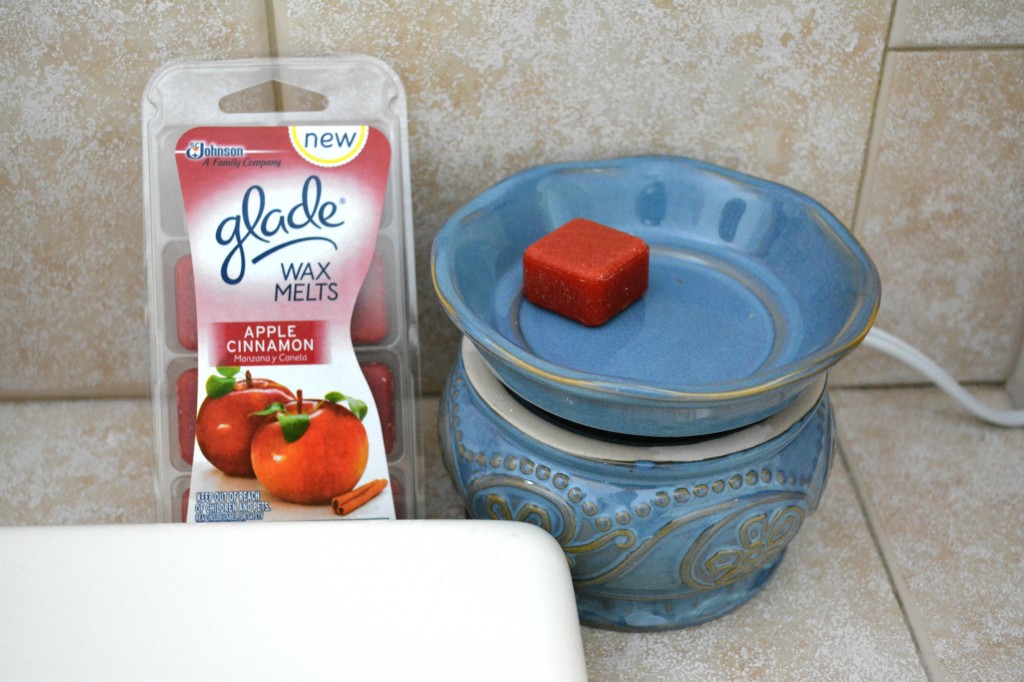 The reason the Glade® Melts Warmer works so well is each of the individual melts provides 12 hours of high quality fragrance, delivering 96 hours of fragrance. Even when you turn off the warmer, the melt will stay, and the scent will linger for quite some time. This is a great way to get beautiful fragrances in your house, without any mess at all.
My mood has definitely been lifted with the Glade® Wax Melts Warmer. If you are looking to change your mood or just have some wonderful fragrances in your house, be sure to check out theGlade® Wax Melts Warmer and the endless amount of refills  today. They are available at your local Stop & Shop, and don't forget starting on 2/21-3/27, it will be priced at only $3.00. You can't beat that!!