I am so excited about my next review because it is a product I use all the time- the Ninja Mega Kitchen System 1500! This system is the end all, be all of blenders, food processors, and smoothie makers all in one!  This is the ultimate product you will want in your kitchen at all times. It has made my life as a mom so much easier!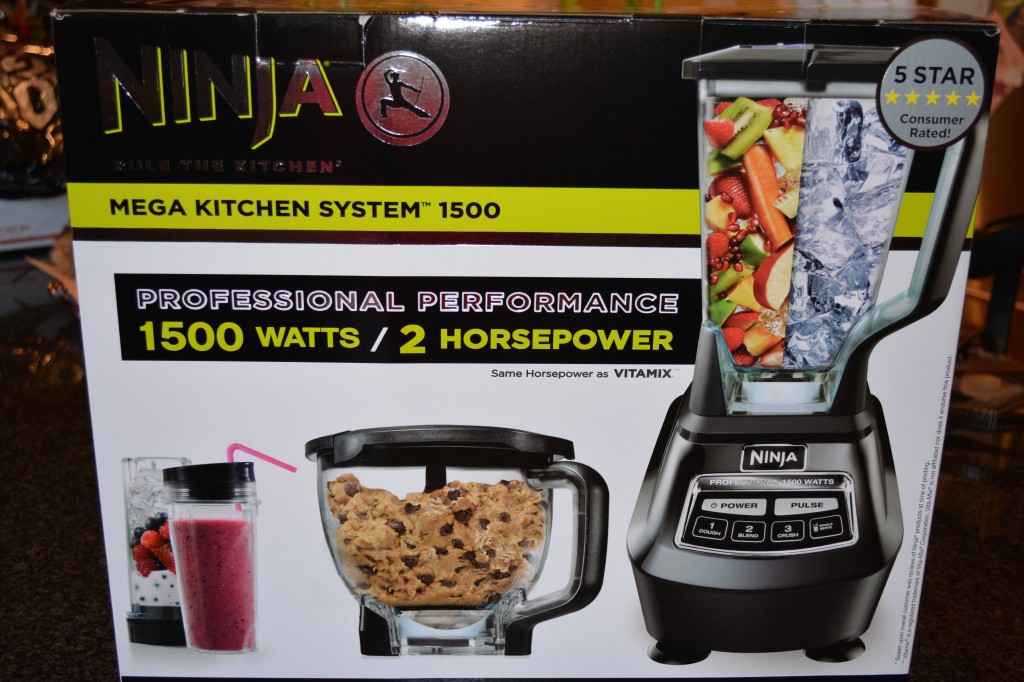 The Ninja Mega Kitchen System has the ability to do juicing, blending, dough mixing, and food processing all in one. I have just about every kitchen gadget on the market and I have never seen something do everything that I listed above. To be able to do this, they have components that you can add to the Ninja base to do each of the certain jobs.  I tried juicing first, which is something that is really big today! Being pregnant and picky with I eat, there is nothing I really want more than freshly squeezed juice. With the Ninja Mega Kitchen System, I am able to make nutrient juices while maintaining the healthy fiber that traditional juice extractors typically remove.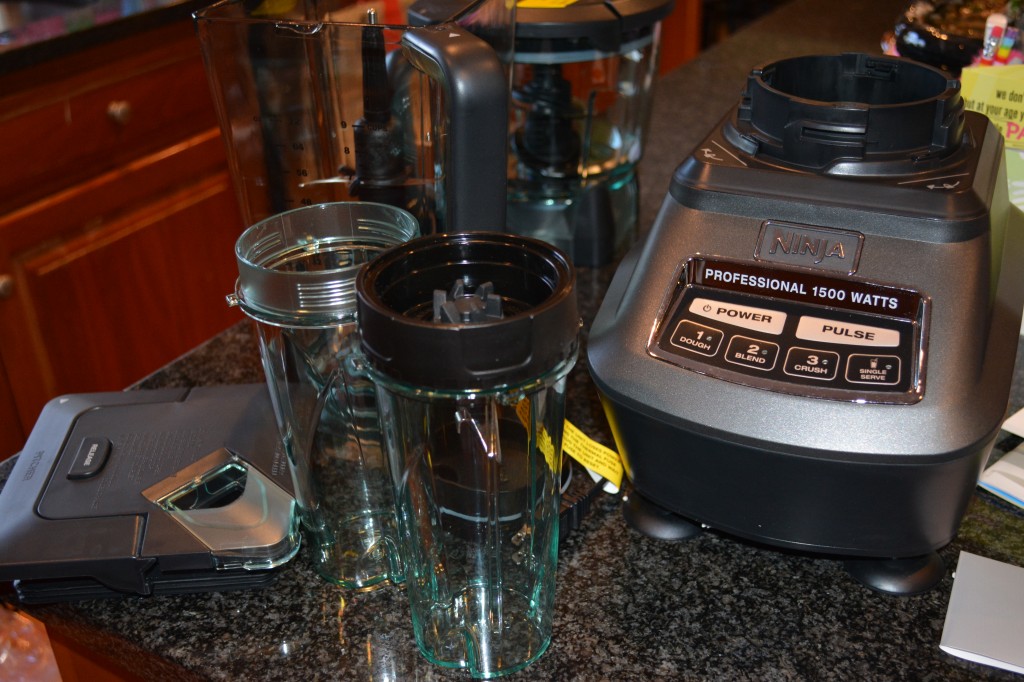 I also am able to turn whole fruits and vegetables into nutrient juice and smoothies that are essential for my family's health. The Ninja Mega Kitchen allows you to make a whole pitcher of smoothies or individual smoothies with the single serve cup.  Since I have a relatively small family and my kids like different types of smoothies, I generally use the Single Serve feature. To use this feature, I simply power on my ninja and add my fruits/vegetables to the single serve cup. I then screw on the lid  (with the blade underneath) to the Ninja System, press Single Serve, and voila, I have a single serve smoothie. It seriously requires no effort on my part, to make smoothies for my whole family. I have been using fresh fruit, but I can't wait to try out frozen fruits, yogurt, and various combinations.
Here is an example of one of my smoothies that I have made with the Ninja Mega Kitchen System-
Ingredients:
1 whole banana, 1 cup strawberry or blueberry yogurt.
Directions:
1. Cut up banana into small vertical pieces.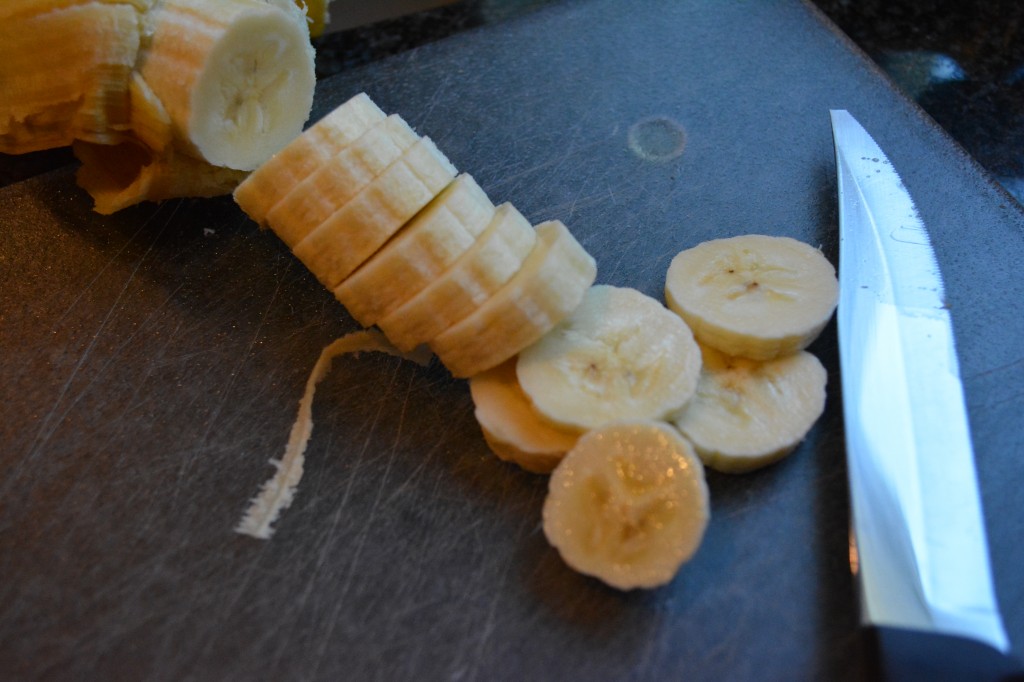 2. Add cup up banana with 1 cup of the yogurt to the Ninja single serving cup.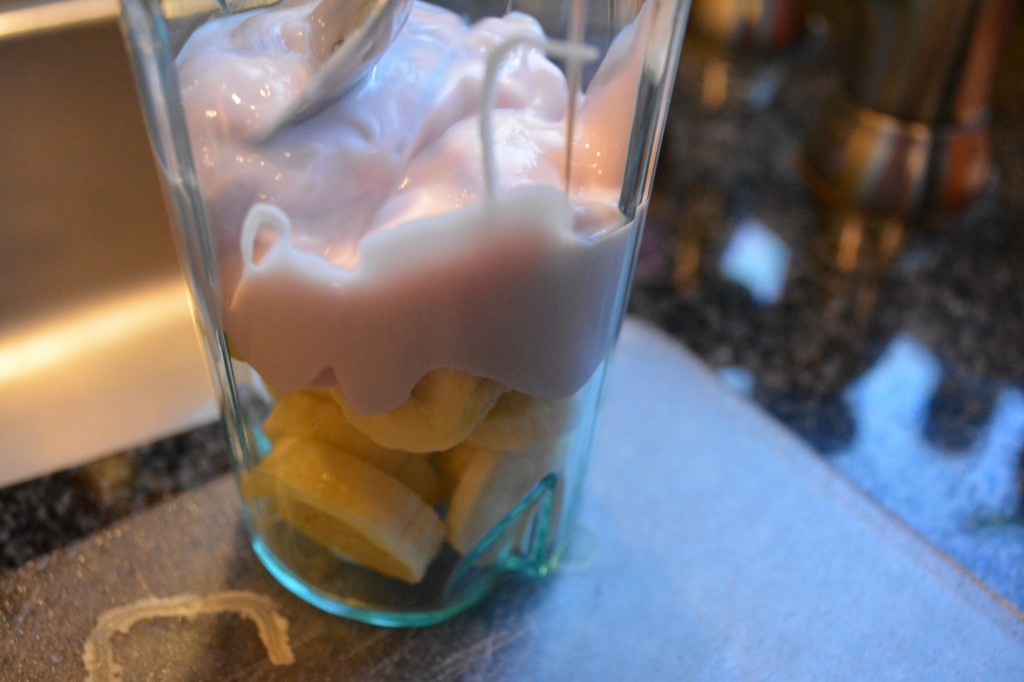 3. Lock in the single serving cup to the Ninja System, plug in, power on, and then press either pulse or single serve depending on how comfortable you feel.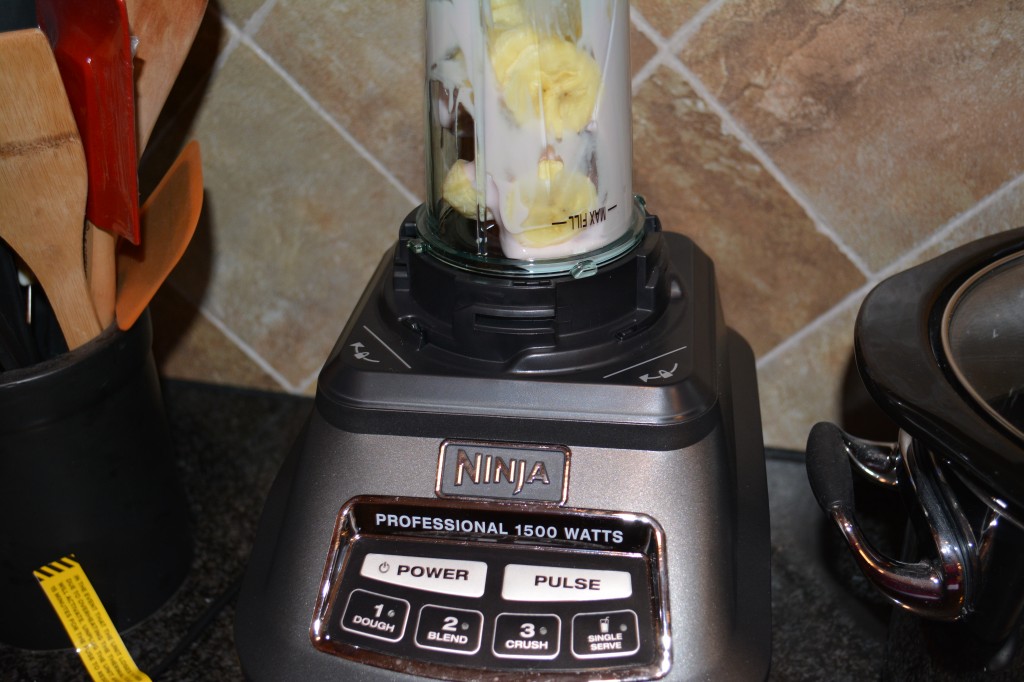 I have tried many different smoothies but this is the easiest one I make on a regular basis. I probably make this smoothie at least three times a week for breakfast for my family.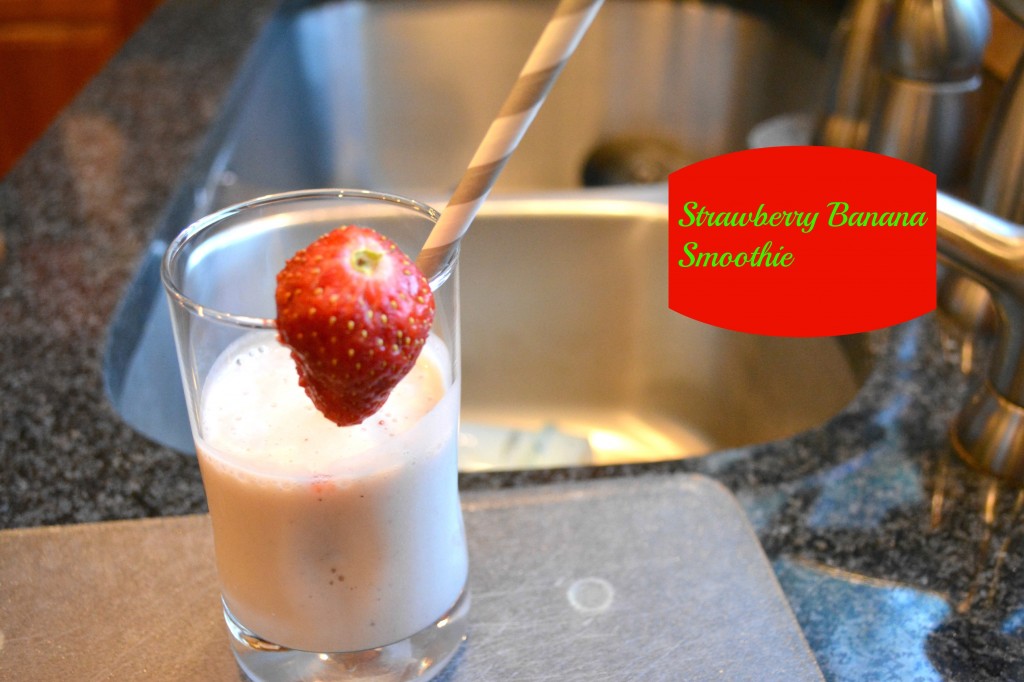 In order to make smoothies, you can use the XL Blender (extra large 72 oz. pitcher with pour sprout), or the single serve cup. All the necessary components are included in the Ninja Mega Kitchen System. I also love the fact that I could use the XL food processor (8 cup bowl that makes 2 lbs. of dough in 30 seconds) to kneed wholesome ingredients into pizza dough, bread dough, and much more! Along with that feature, it allows for the perfect chopping of fruits/vegetables for all your meals.
The Ninja Mega Kitchen System 1500 is INCREDIBLE!!! It is 1500 Watts, or 2 horsepower. It will allow you to have a complete system for great, healthy living.  It is available for $179 on the Ninja website or $210 on Amazon.  Trust me, once you have this in your house, you will thank for me for a long time to come for telling you all about it! It is simply amazing!
Win it: One winner will win the Ninja Mega Kitchen System. This giveaway is run via rafflecopter, so click read more to see the actual giveaway. The only mandatory entry is to tell me why you want to win the Ninja Mega Kitchen System 1500 in the comments below. While the other entries are optional, I highly suggest filling them out to increase your chances of winning. US only. Good luck!
*I received the above system for review. All my opinions are my own and not swayed by outside sources.*