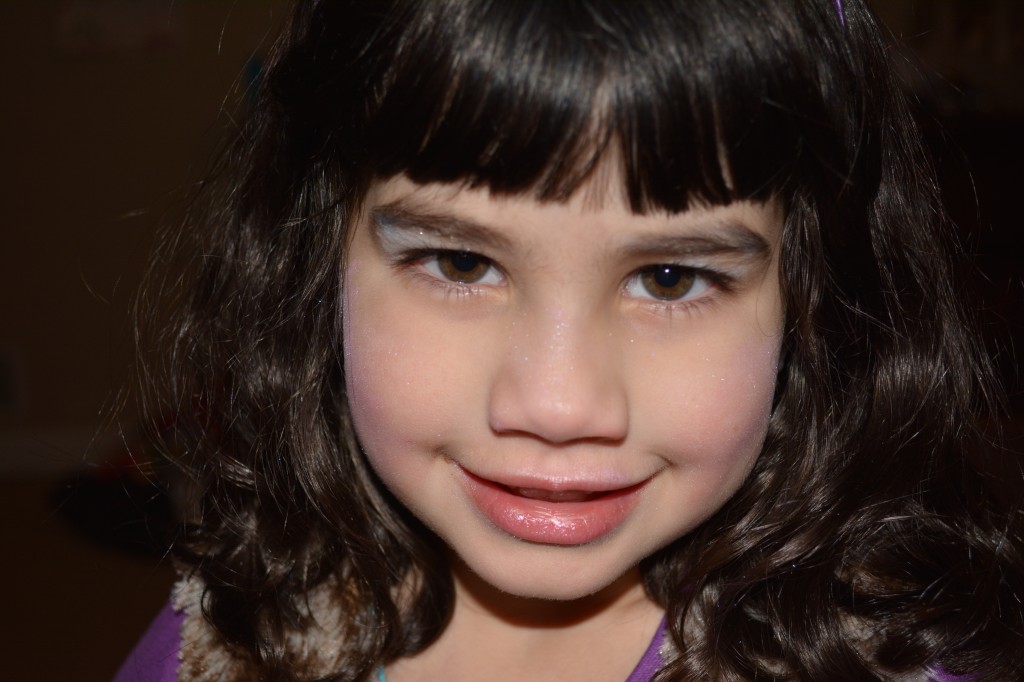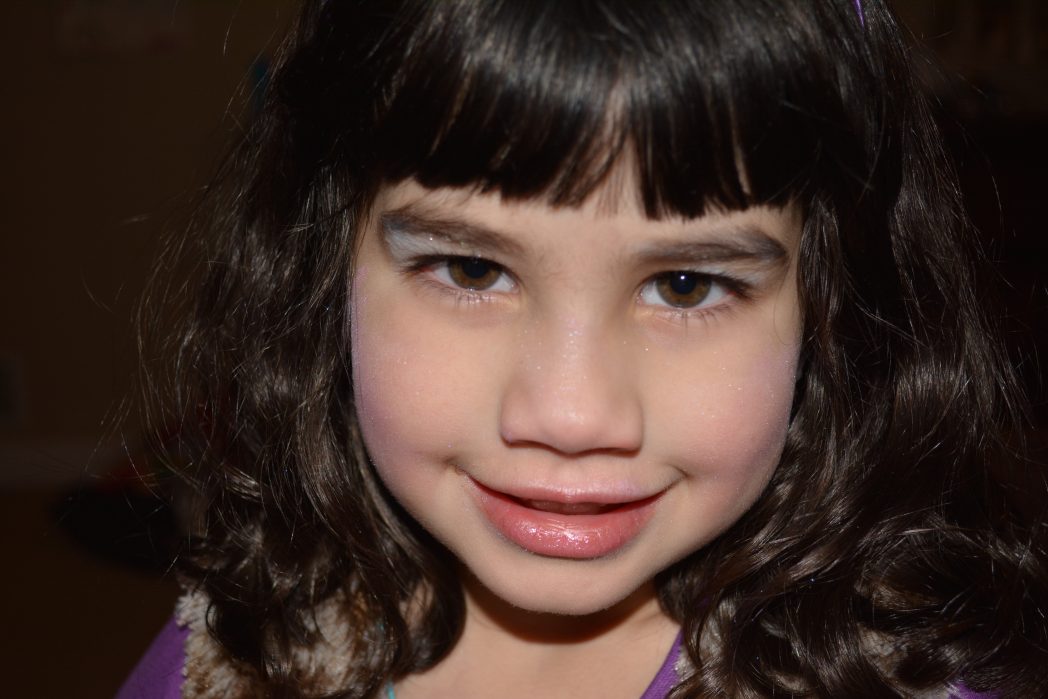 Hayley turned 5 in October and all of a sudden at that magical age, she thought it was time to become an adult. All of a sudden she became interested in dressing herself and applying makeup. I would appease her by allowing her to pick out her own clothes but makeup was a whole other issue. I was not a fan of her putting on "adult" makeup which may contain chemicals and other materials not suited for young girls. That is why when we were sent samples of Luna Star Naturals, Hayley and I were both really excited.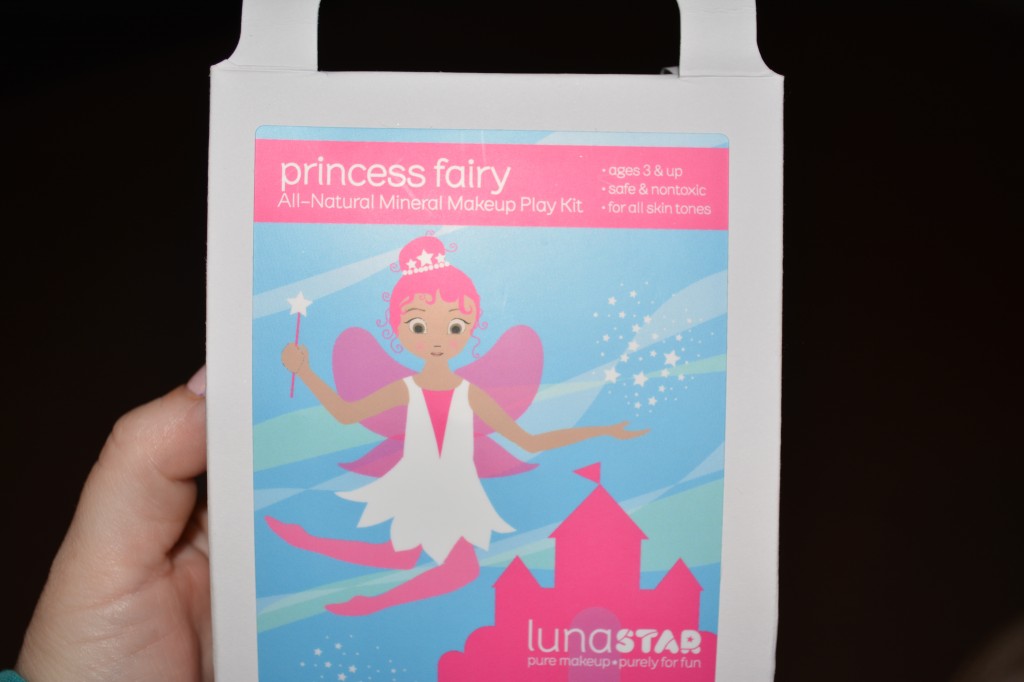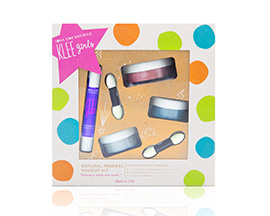 Luna Star Naturals is makeup just for children that is completely safe and non-toxic. There is no petrochemicals or other unsafe synthetic ingredients found in any of the Luna Star Naturals makeup. It is just good fun makeup for your children to play with! They have a wide assortment of award-winning collections of natural, non-toxic, hypoallergenic mineral makeup designed just for young girls. The company believes in creating products that swear off parabens, phthalates, petrochemicals, and artificial colors that are commonly found in cheap, mass-market play makeup.

The Luna Star Naturals Mineral Play Makeup Collection include all natural mineral makeup play sets aimed for kids 2+ and run about $19.99. Your child will be able to select one of the Star Collection Makeup Play Kits which include Soccer Star, Ballet Star, and Pop Star, as well as the Fairy Collection Makeup Play Kits which includes the Princess Fairy, Sparkle Fairy, and Fancy Fairy. Each kit is a little different but all include 6 pieces- 2 eye shadows, 1 blush, 1 organic lip shimmer, and 2 applicators.
Hayley was sent the Princess Fairy Kit which contained a tutu blue eyeshadow, moonlight white eyeshadow, rosy blush, and bubble gum shimmer lip balm. I applied it first to Hayley but after seeing me, she got the hang of it and was able to apply the makeup herself with the applicator or powder puff, that comes with the set. The makeup came on beautifully but looked like she had minimal makeup, rather than caked on adult makeup. After all she is 5, and I want her face to showcase one of a five year old.
To take off the makeup was so very simple. I gave her a wet washcloth and in no time at all, her makeup was off her face. Easy to put on..Easy to take off! That is what I call a great makeup product!!
Be sure to check out Luna Star Naturals today for their collections of mineral powders, organic lip shimmers, and water-based peel-off nail polishes that offers a safe, gentle, and healthy alternative for all the young girls out there.
*I received a Luna Star Naturals Kit for review. All my opinions are my own and not swayed by outside sources.*