*I participated in a campaign on behalf of Mom Central Consulting (#MC) for Little Remedies. I received a product sample to facilitate my review and a promotional item as a thank you for participating.*
Poor Zane woke up yesterday three days back at  3 AM with a 102 fever. While tender, love, and care is what my little man needs, what he needs more is a way to fight his fever. My go to medicine for both him and Hayley is the Little Remedies line. Once he had his dosing of Little Remedies (For Fevers), he was able to go to sleep and fight his sickness off.
I have been an avid fan of the Little Remedies line since my kids were very young. What I love about their products is they provide a completely safe and effective formula for fighting off various types of sicknesses. As a mom, I get neurotic at times about what I put in their bodies. When I was a new mom, I remember telling me husband that we can't give them any medicine that might not be safe for them.  I was so confused about what was safe or perhaps even necessary. At the time, the doctor recommended I try the Little Remedies line since it contains no artificial flavors, no unnecessary additives,  no aspirin/ibuprofen, and no alcohol/saccharin. Ever since that day, I never looked back and swear by the Little Remedies line.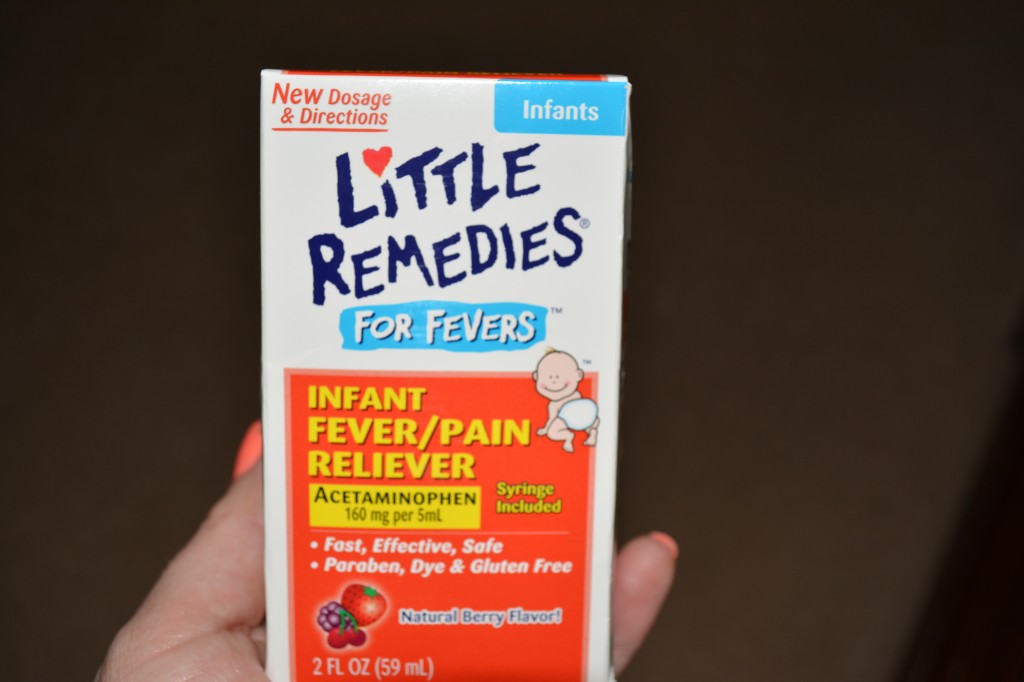 With the Little Remedies line, I know that their ingredients contains exactly what is needed for safe, fast, and effective relief- and nothing more! As a mom, this makes me feel so good knowing that I am doing right to their tiny bodies. Their motto is "Less is More" and they showcase this by their wonderful Little Remedies products.
If you are a mom or dad, I thought I share a few tips to help prevent the spread of germs in your household:
1. Make sure everyone in your family washes their hands thoroughly throughout the day. Hand washing is the #1 germ prevention strategy.
2. Along with hand washing, make sure to wash for a full two minutes. You do not want to do it for 10 seconds, as it will not be effective in ridding germs.
3. If your child is sick, try to isolate other members to prevent the risk of getting sick. I know this is easier said than done, but perhaps try having the healthy child  play in their room more, where it is more sterile.
4. Do not share utensils or sippy cups! I know this is common sense but I can't begin to tell you how many times Hayley accidentally uses Zane's forks. I really stress also making sure no drinks or food are shared.
5.  Once a child, is done being sick, make sure you wash every sheet and item of clothes that they used during that time period. You do not want to risk having the sick child relapse or a healthy child getting sick from germs floating around in the air.
Inevitably kids will get sick, as it is a fact of life. If this is the case, give Little Remedies a try to Say Yes to Less. Little Remedies is encouraging all of us to take the Pledge to Say Yes to Less in any facet of our lives that we might need a little less stress in. Perhaps this is saying yes to less junk..saying yes to less technological distractions…saying yes to less negativity!  Little Remedies is encouraging all of us to strive for a simple, healthy way of living: Less of the unnecessary- More of what counts!
The Say Yes to Less Campaign got me thinking to what I would say less to and without hestitation my #1 pledge would be to say yes to less distractions. As you can see in the video below, I tend to spend hours on social media, which interrupts with precious family time. This holiday season, this is all going to change! Come watch:
I took the Little Remedies Say Yes to Less Pledge!  For every pledge, Little Remedies will donate $1 to Make-A-Wish! Won't you join me! To learn more about Say Yes to Less click here: Little Remedies Pledge to say Yes to Less!