***I am a member of the Collective Bias®  Social Fabric® Community.  This shop has been compensated as part of a social shopper insights study for Collective Bias and their client.***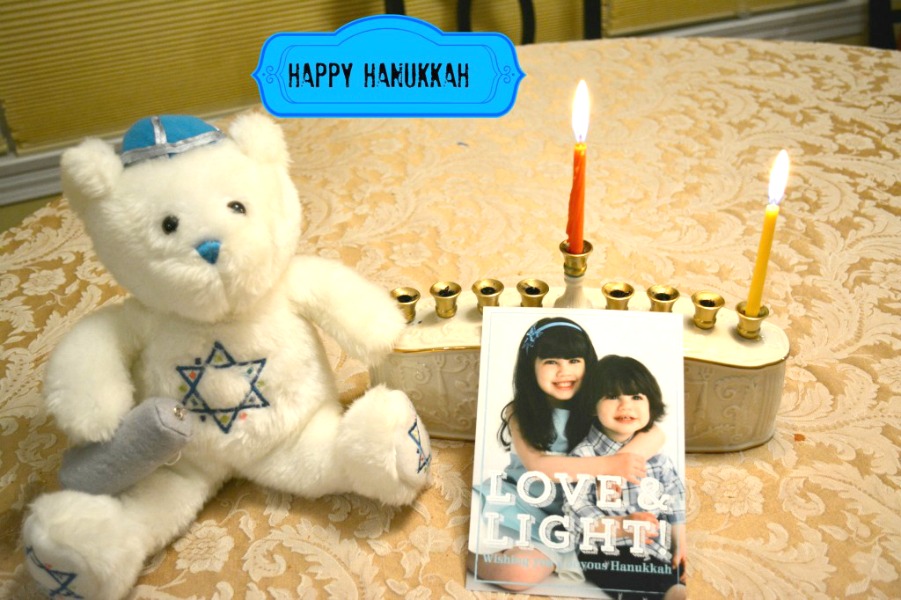 Tis' the holiday season and all the festivities that are upon us! As we do every year, we celebrate Christmas and Hanukkah in our household. Most years, the two holidays fall out around the same time so we can do everything all at once. While it is chaotic at times, I know it is one week of stress and then it is gone. However, this year Hanukkah falls out a full month before Christmas. Since they are so far apart, I decided it would be nice to try to really focus on each holiday, rather than grouping them together like we normally do. My husband suggested that perhaps we send out separate Happy Hanukkah cards, followed up a few weeks later with our Merry Christmas cards. I thought this was a brilliant idea, however, I was stressed and rushed for time. Thankfully though, Walgreens had me covered and allowed me to make customized holiday cards with the Walgreens Photo App in less than one hour!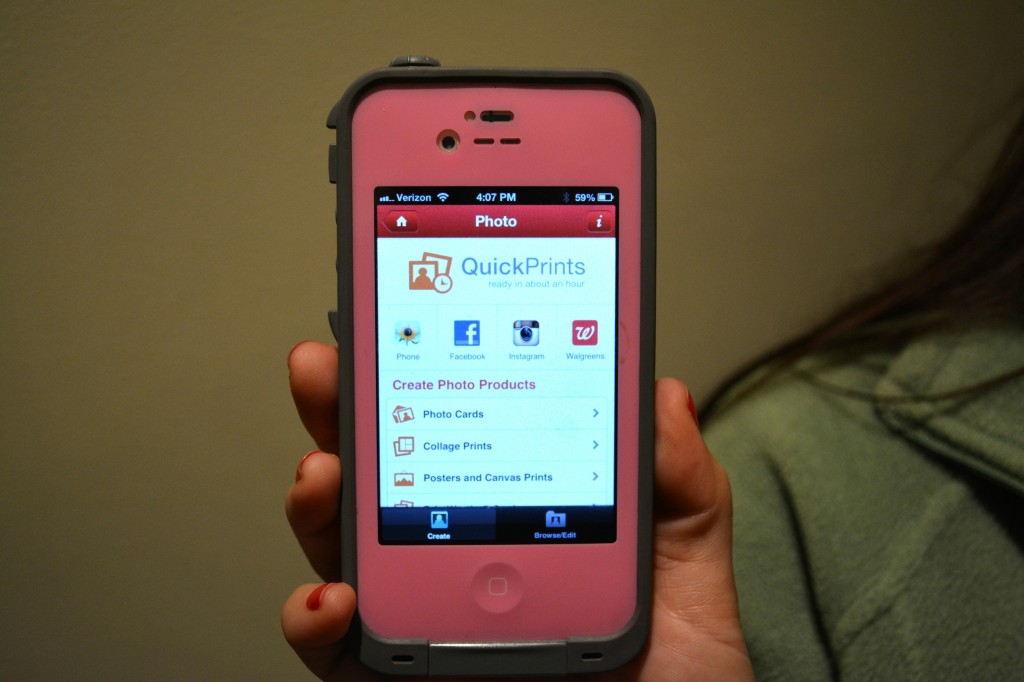 I use my Walgreens app almost every week to find out the greatest deals, scan my Balance Rewards to get additional savings in the store, and make my life easier in every imaginable way.  I have also used the photo section of the app to get pictures developed from my phone, but I never used the app to create photo holiday cards until now.
It was extremely easy and took all of 15 minutes to get my holiday card all set up and ready to be made at Walgreens. I simply selected the photo cards feature under create photo products and it showed me a huge assortment of cards including Christmas, Hanukkah, New Year's, and so much more!

I knew that I wanted to do Happy Hanukkah cards to go along with our 8 night Hanukkah festival currently going on. I had quite a few choices for Hanukkah cards, but in the end was drawn to the one that said, "Love and Light."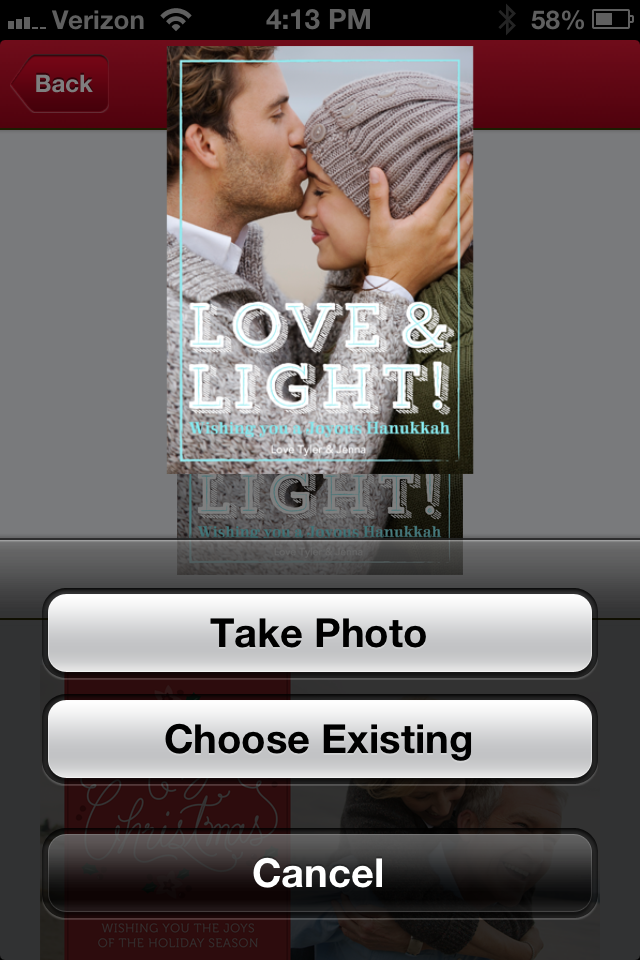 Once I found my ideal card, I was then prompted to take a photo or choose an existing photo from  either my camera roll, Facebook, or Instagram. How neat is it that you can Print Photos from Facebook or Instagram to use for your holiday card?  I know I post all the time on Instagram/Facebook and once I post, they just sit there. Now, I can print these photos out right through the Walgreens App and use that special photo for my holiday card.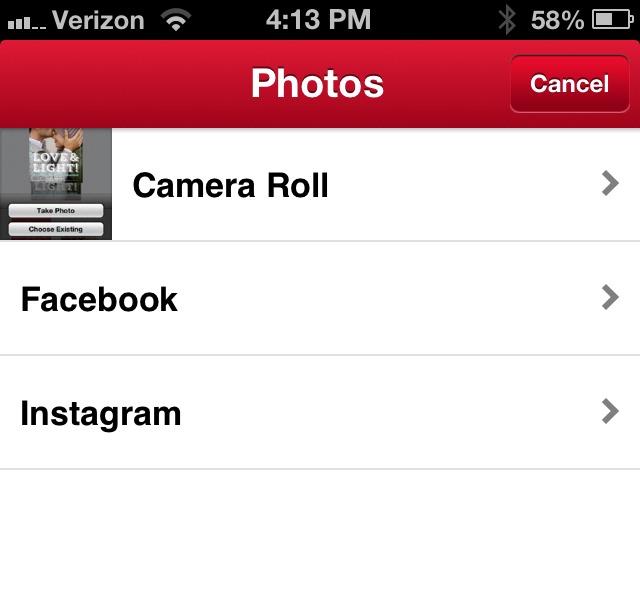 I had a gorgeous picture (if I do say so myself) of Hayley and Zane from the start of school on Facebook. I knew I wanted to choose that specific photo, so I simply selected it from Facebook, after I logged in, and then cropped it to fit on my holiday card. It was so seamless and fun to do! The best part is once I hit done and previewed the card, I was given choices of the Walgreens I could go to in my area for pickup.  I could also pick how many I wanted in my set and quantity of my sets. Then came the shock- the cards would be ready in 1 hour!
I remember telling my husband the day before Hanukkah started, that our cards were all set and ready to be mailed. He looked at me like I had ten heads and asked how is that humanly possible! I told him the Walgreens Photo App did it all for me and made it so easy during this stressful holiday season!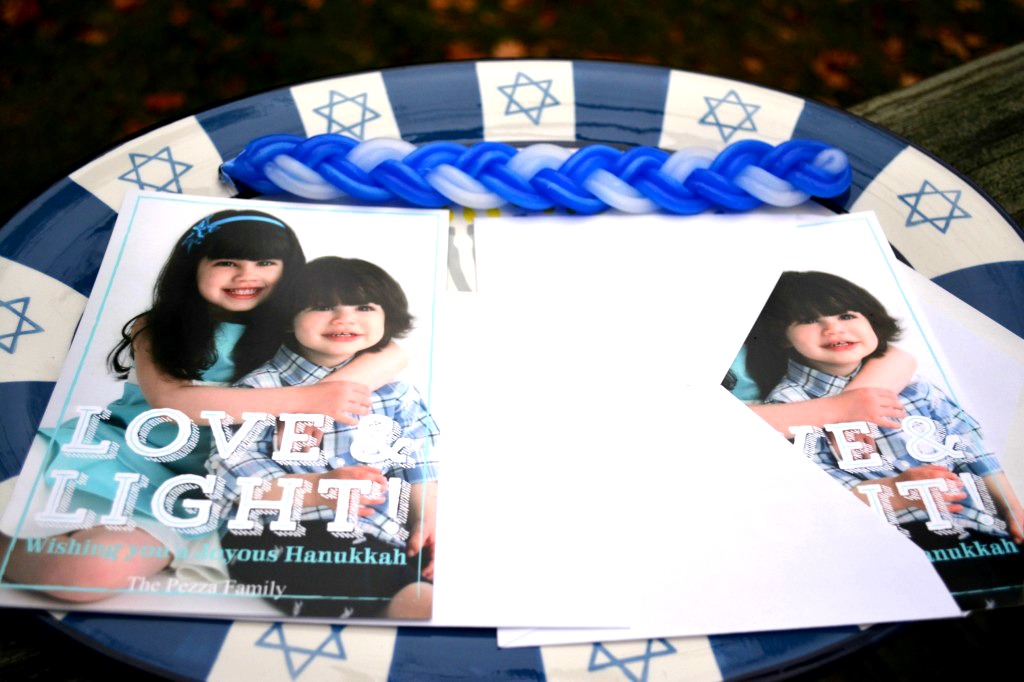 An hour later, I was at Walgreens and my gorgeous photos were ready to be picked up. Once there I noted that I forgot to add the text with our last name under the holiday greetings. The lady was so nice and told me to go home and order a few more, if I liked,  with our last name on the cards. Again, it was so simple to do to add text with font/sizing choices using the app. She was right- the order took no more than one hour again! Brilliant service at Walgreens!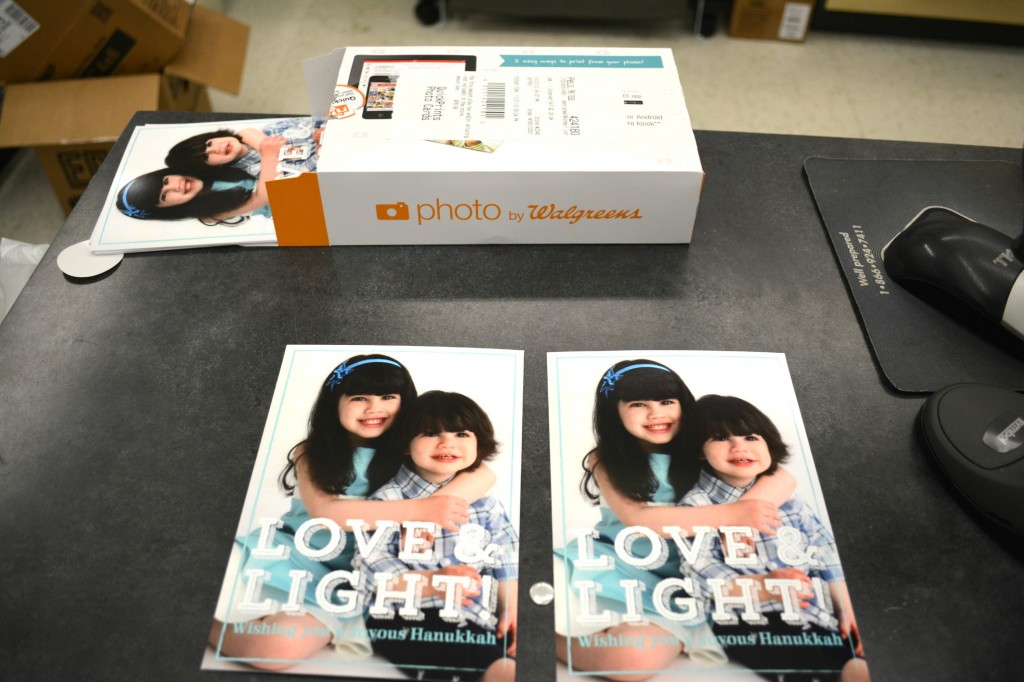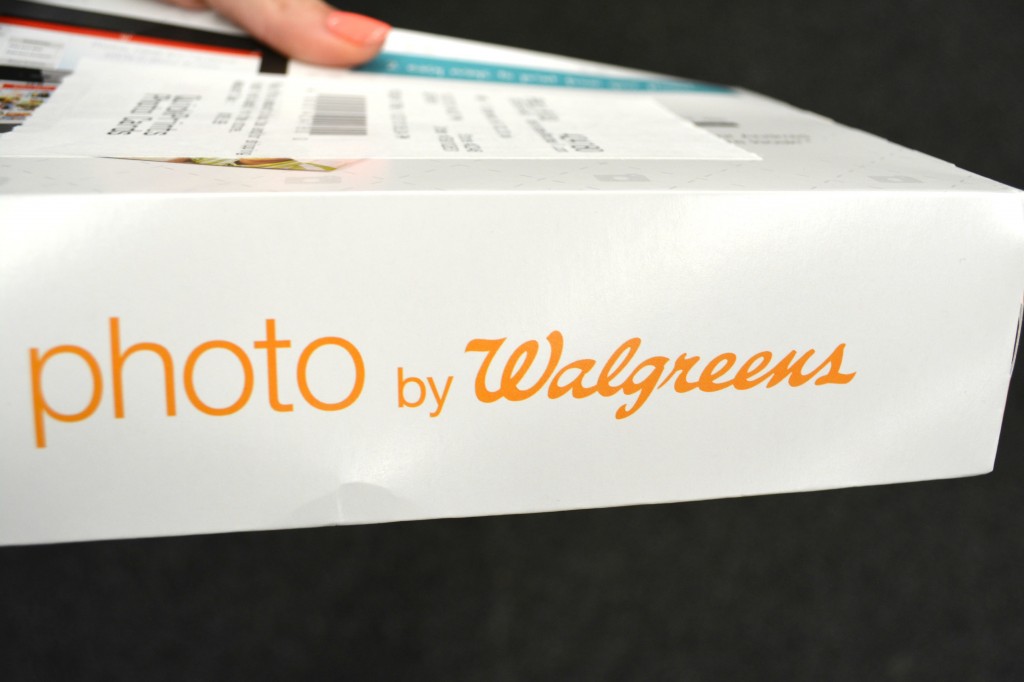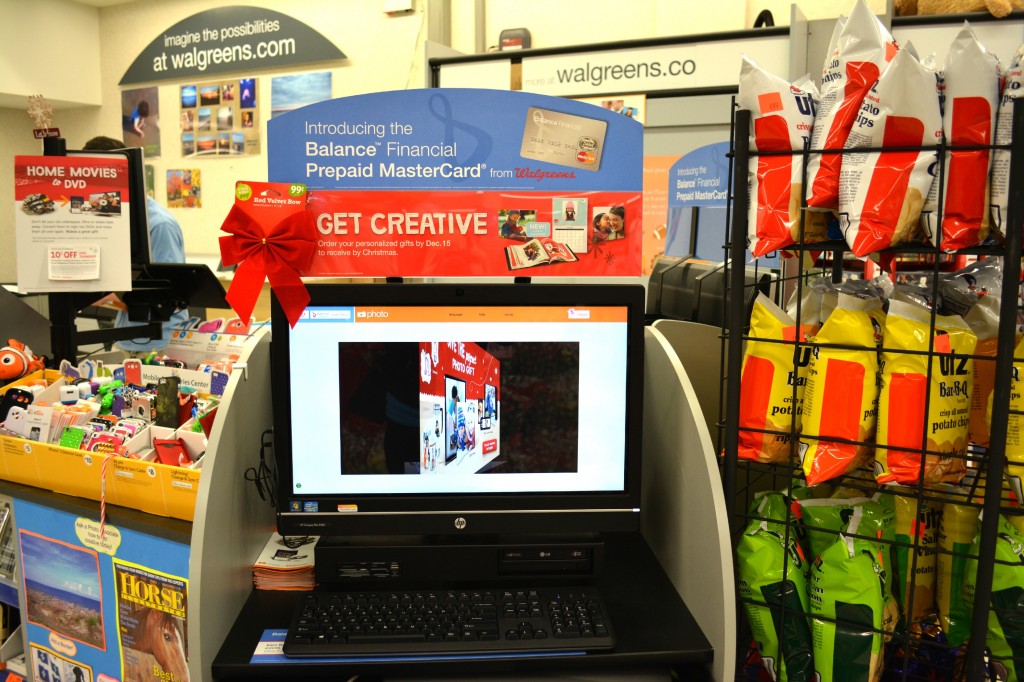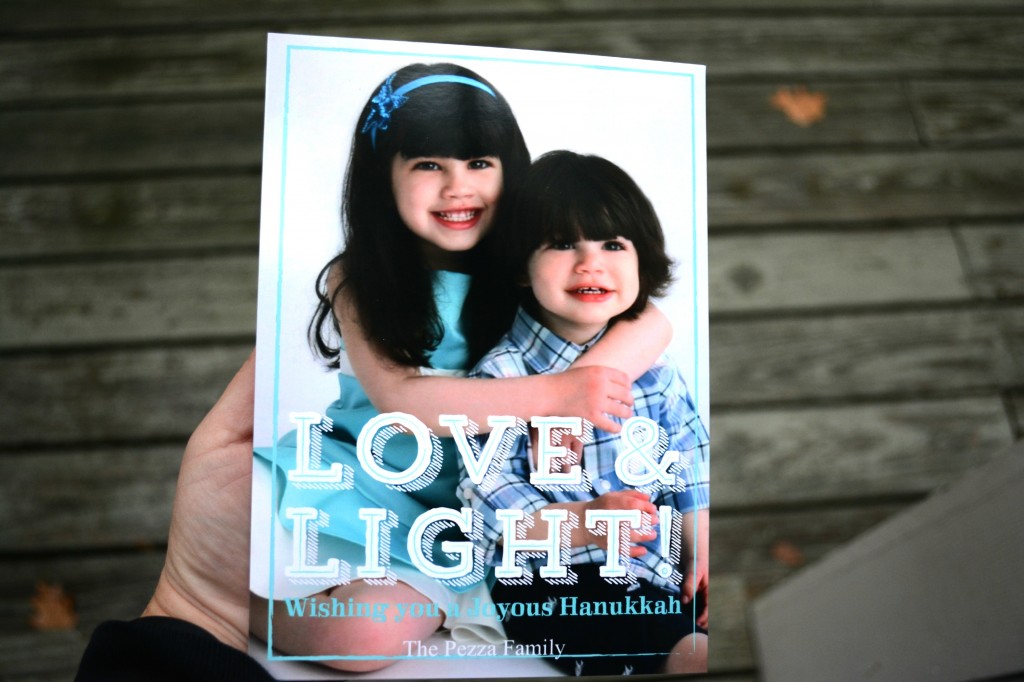 Then was time to go home and show my family how the cards turned out. Everyone was absolutely in love with them. They looked so professional and best of all, it took no time at all, with very little effort on my part. The Walgreens Photo App guided me through the whole ten minute process. I was so completely impressed with how the photo card looked, that I plan to order my custom holiday cards for Christmas next week through the app again. Thank you Walgreens and their incredible app for making my life so much easier during this busy holiday season! I absolutely love how the photo cards came out and highly recommend using the Walgreens Photo App to make your own personalized photo cards this holiday season!