**I participated in a campaign on behalf of Mom Central Consulting for CWIST. I received a promotional item as a thank you for participating.**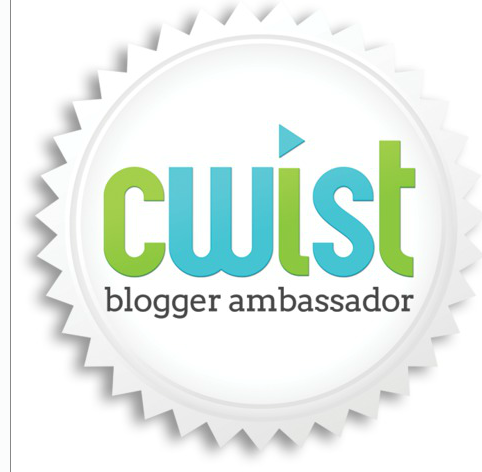 With the holidays coming up, I am hearing a lot of this from Hayley, "I want this…I want that." While I know it is the holidays and she gets excited, what I would love even more is a way for her to "earn" her gifts in exchange for her behavior. Most years, she simply gets handed gift after gift, however, this year I am relying on a great new website, CWIST, to allow her to earn her gifts and make her own wish list.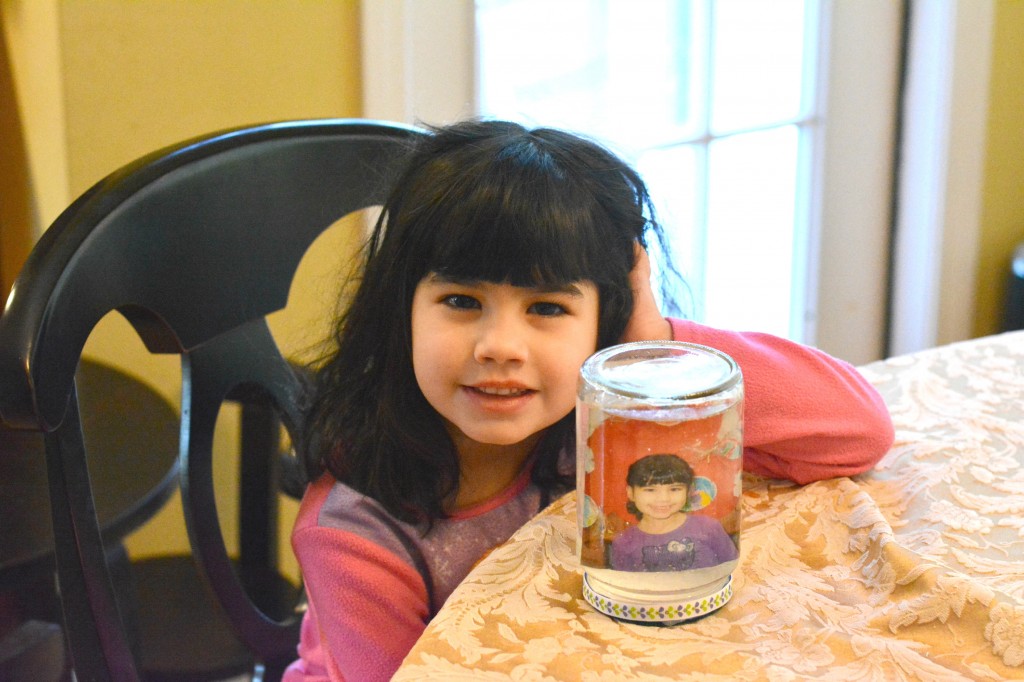 If you are not familiar with CWIST, it is a interactive site for parents and kids, where a wish list is created and in order to earn, or receive the gifts, kids have to successfully complete a CWIST. There are so many different types of CWIST that children can do simply to improve in school, in home relationships, or even on the basketball courts. Each of the CWIST revolves around community service, creativity, sports, family life, learning, physical activities, outdoor activities, workbook exercises, and so much more!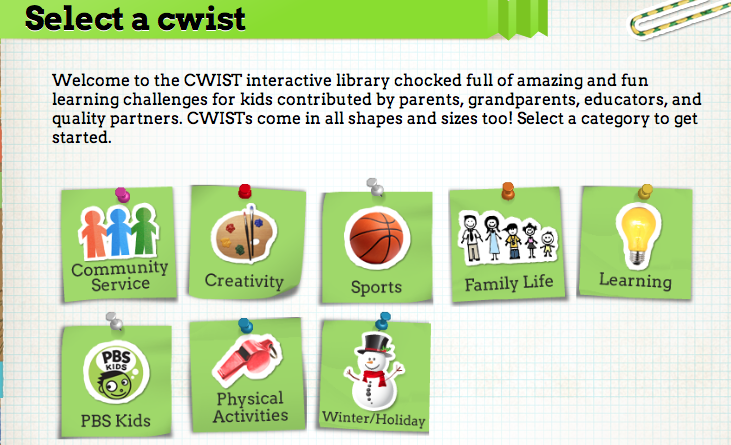 CWIST features an interactive library of educational, community service, outdoor, and unique challenges for kids 5-10, and allows kids to make the connection between the things they want and the effort it takes to accomplish them. When we first heard about CWIST, we immediately registered and then Hayley picked out her wish list.  What I love about the wish list, is the can pick anything from a great toy to a voucher to for a child to receive their favorite meal. There are so many different categories in the wishes, and it is great  that some of them just incorporate fun things to do, rather than money gifts. Who would not love to "win" a sleepover with their bestie? When I showed Hayley the different wishes, she chose to put in her wish list, a pizza party with her friends.
Once the wishes were put in her dashboard, it was time to get started on the CWIST. There were so many great ones to choose from. I was browsing the community service CWIST and I thought to myself, how nice it would be to try to give back to others in need. We are going to participate in the  CWIST food donation drive next week. While I knew I wanted to do this, I also thought it would be fun to do an art activity together. So I browsed the creativity CWIST and came across one to make your own snow globe. I thought this would be such a fun activity for Hayley and I to do together. We did a modified version of the snow globe that was seen under the creativity CWIST and made a "Hayley" personalized snow globe. We put Hayley's picture in it and added glitter, water to have winter memories all season long. It was such a wonderful activity to do- just her and I!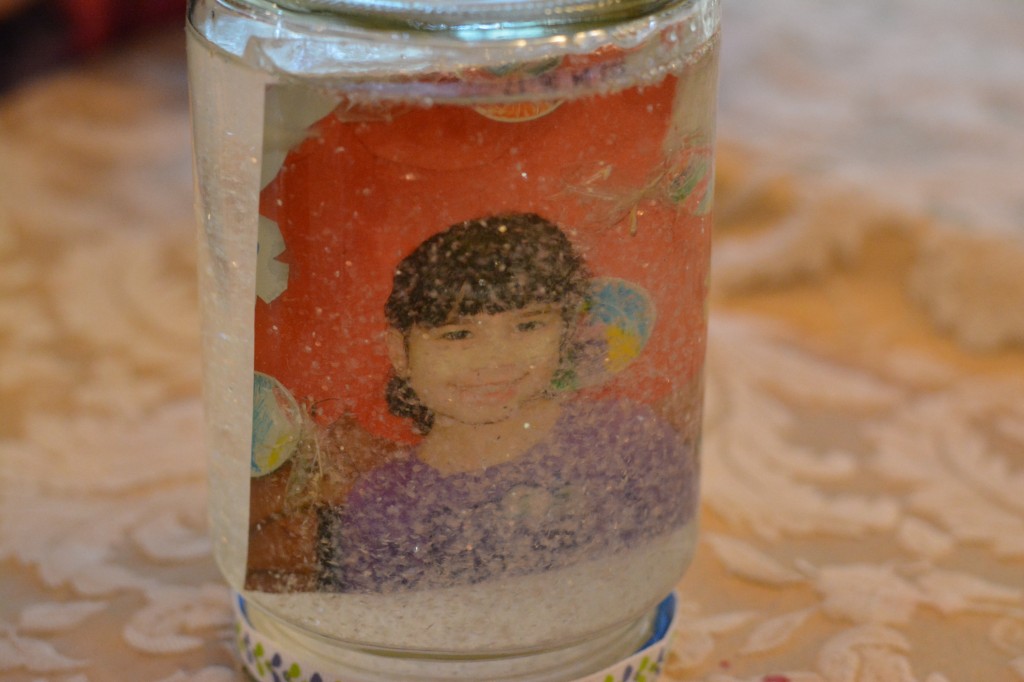 I highly suggest checking out CWIST and seeing the hundreds of learning challenges kids will love! It is a great motivator for a child to actually earn their prize. Hayley was so excited to use CWIST and will continue to use it for a long time to come. She gets excited when she completes a CWIST. Aside from receiving one of her wishes, it teaches her independence and confidence to tackle just about any problem. CWIST gets her really excited and as a mom, I love seeing that excitement in her eyes.
For the holidays, CWIST has also launched their Kids CWISTFor Kids program. This multi-week giving campaign gives children the opportunity to complete learning challenges to give gifts to kids in need. It is very easy to participate in this program! First, you choose a child to receive the gift. For this, we decided to give to a child whose parents both lost their jobs this year and are suffering financial hardships. Then you assign a CWIST for your child to complete by 1/6/2013, and once they complete the CWIST,  a toy will be sent to that very special child, along with a message of holiday cheer.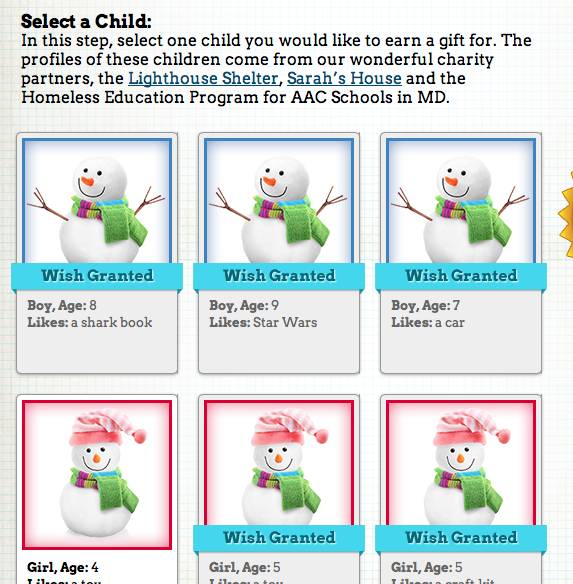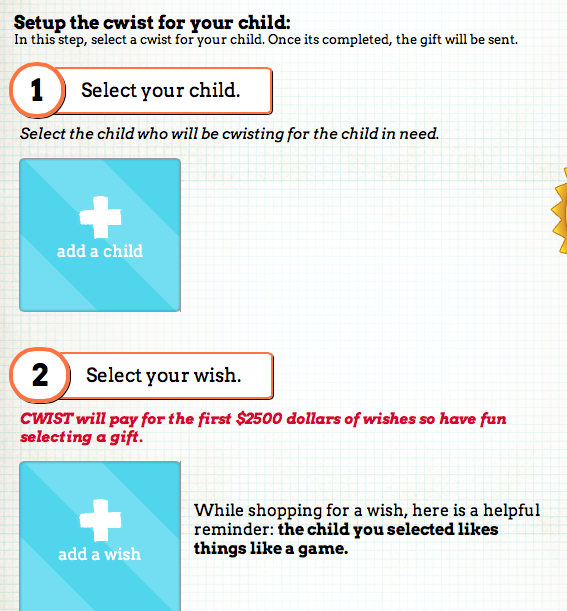 CWIST is donating the first $1,000 in toys earned by children, and once that giving goal is reached, CWIST's toy retail partners are giving a 20% discount on toys purchased for children through the program. Partners include educational toy retailers Edmunds Scientifics, Franklin's Toys, and Imagine Toys.
While we did the snow globe, Hayley is going to work on the CWIST to donate to a food bank next week. It is so important to give back this holiday season and what better way than through the Kids CWISTFor Kids program.  Hayley can't wait to finish the CWIST so she can give this special boy a root beer kit, which is his favorite drink. Be sure to learn more about this wonderful program by clicking here: CWISTFor Kids program.