I had the pleasure to interview this past week  Dr. Rallie McAllister, a family practice physician and coauthor of The Mommy MD Guide to Pregnancy and Birth and Shelly Connelly, whose daughter was saved by cord blood banking. They focused the interview on cord blooding and the importance of saving the cord blood from birth.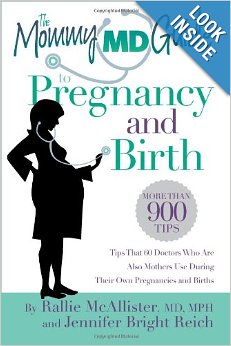 *MOST BABIES ARE CONCEIVED DURING THE HOLIDAYS –THE PERFECT TIME TO THINK ABOUT THE GIFT OF CORD BLOOD                                                                                               
Many gifts will be exchanged this holiday season, but few may have the power to keep your family's legacy healthy.  And, since most babies are conceived during the holiday season – between Christmas and New Years – this is the perfect time to think about the gifts we give to family that can change a life.
Umbilical cord blood stem cells have been used for over 25 years in the treatment of more than 80 conditions including certain cancers and are currently being evaluated in FDA-regulated clinical trials for their potential regenerative ability in common health issues including autism, cerebral palsy, pediatric stroke and traumatic brain injury.
Yet, the vast majority of  cord blood stem cells are discarded as medical waste because parents are largely unaware of their value and are not adequately informed to make a decision about saving their baby's cord blood.  The advancement of regenerative medicine relies upon more parents being aware of their banking options.**
First off, I had the chance to speak to  Shelly Connelly, who is a mom of two young girls who was able to use her core blood to help save her daughter from a brain tumor a year after birth. Right before her daughter turned a year, she had a brain tumor and they were able to remove it. However right after, she got paralyzed due to a pediatric stroke.  Because they banked her cord blood, they were able to transfuse it to her daughter, and she was able to get full function back and made a huge difference in her life. She is able to move, run, swing, and so much more. Her speech has come back. She is so thankful to bank her cord blood at birth!
Cord blood is the blood contained in the babies umbilical cord. Right after birth, the doctor will take the blood from the umbilical cord and store it. There is a rich source of stem cells  in the cord blood. Cord blood may have benefits to curing the following diseases to name a few: pediatric stroke, cerebral  palsy, autism, and more. 90 percent of all cord blood is unfortunately disposed of as medical waster and only 10 percent is saved for a potential life .
Families with conditions such as immune disorders, blood cancers such as sickle cell anemia, would greatly benefit from cord blood banking.. You can go to coreblood.com to see who would be the most likely to benefit from cord blood. Shelly and her family would have no reason to bank it but thank goodness they did to save her precious baby. Unfortunately medical emergencies can happen to anyone!
Most families cord blood banking will cost about 2,000 dollars for initial collection. There are different banking companies. It is very important for parents to do their research and see what company is benefit to them. Clinical trials are constantly going on to see how effective core blood banking is. There is also a core blood banking program for free for families that qualify and can learn more from cordblood.com.
They encourage parents to do their research and homework with cord blooding. It is important to be prepared in case of emergencies!
*This is a partnered post. All my opinions are my own and not swayed by outside sources.*