When I was at Blogher this past year, I got introduced to a product that I knew would change my life. With two small children, I have a hard time keeping my house clean. It is so completely frustrating. However now with the Shark Sonic Duo, I now have the fatest and easiest way to deep clean my carpets, area rugs, and floor! You got that right- the Shark Sonic Duo does it all!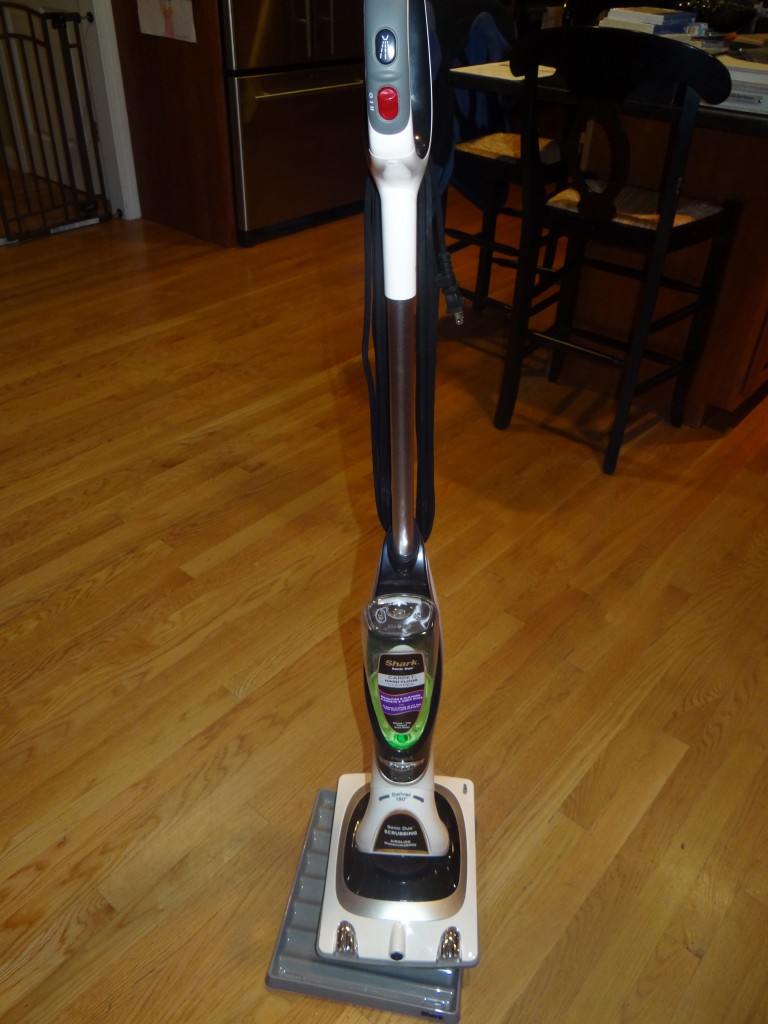 When I first got it out of the box, I was amazed how compact, yet powerful, this sonic duo is. It comes with the  Shark Sonic Duo and washable pads/cleaning solutions, so I could jump in and get started. The first area I wanted to try it on, was on my carpets. They are filthy! I am embarrassed to admit, but it is certainly the truth. As many times, as I yell at Hayley and Zane, for not bringing food into the living room, inevitably they do, and food gets caught in all the carpet crevices. Awful! However, I can use the Shark Sonic Duo to remove stuck on dirt and food particles that I can see on my carpet. When I use the Sonic Duo, visible stains and discolorations magically disappear. I say magic, because what other appliance can do this! It is amazing!  It will even remove those dirt and food particles that are not visible to the eye.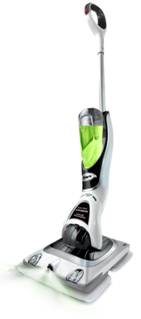 To clean the carpets, it uses the Sonic Trap and Remove Technology. You an unlock stuck on dirt so it can be vacuumed away later. The more you use the Sonic Duo System, the cleaner and brighter your carpets and area rugs will continue to look. You simply spray the low moisture carpet cleaning solution into the carpet/rug, and then the sonic scrubbing action takes affect to clean your carpets and rugs at 1,000 scrubs per minute. Then as the solution dries, it dehydrates the stuck on dirt, unlocking it from the carpet fibers. The dirt is easily vacuumed away, leaving carpets cleaner and brighter.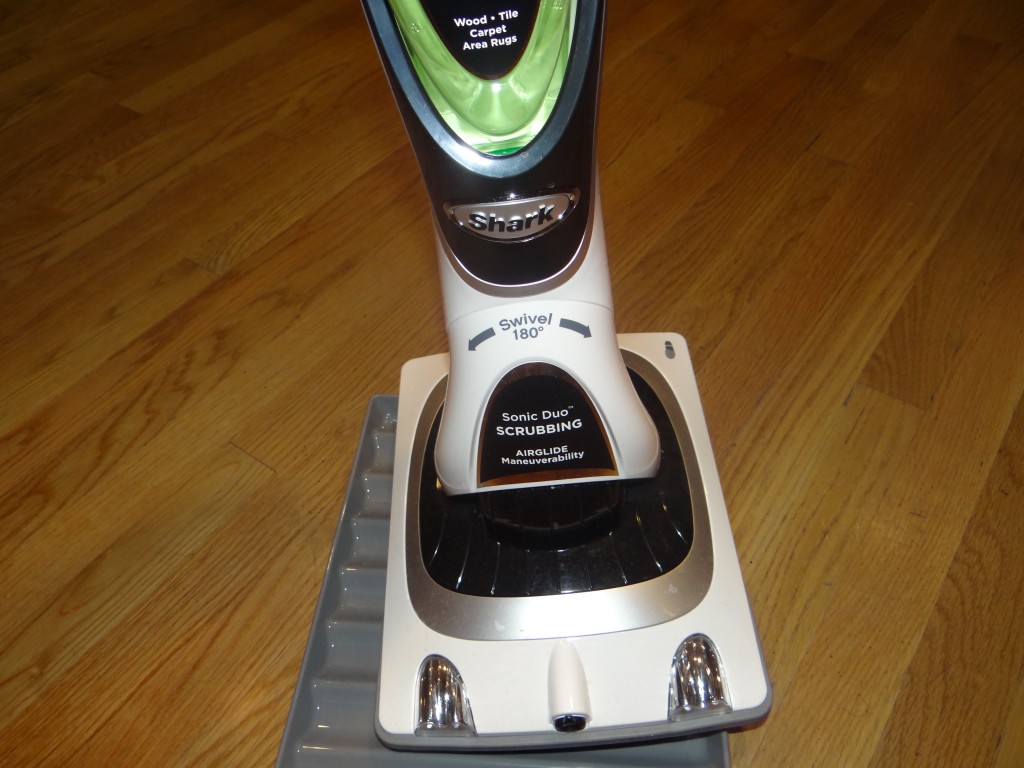 It also can be used on wood and hard flooring. It deep cleans and rejuvenates in half the time of manual cleaning with much less effort. I simply turn it on, with the push of a button, and it will start to clean, leaving behind no streaking or dulling residue. It features sonic dual scrubbing power with 1,000 scrubs per minute.
So many wonderful uses for the Shark Sonic Duo such as cleaning carpet, hard wood flooring, wood, tile, vinyl, stone, and more. It will help to maintain and rejuvenate your carpets and area rugs so they stay cleaner, look brighter, and smell fresher. I use it almost everyday  to clean all the spills that my kids cause, along with the dust/dirt that is trapped in various crevices of my house, from people walking in with shoes.  It helps to brighten my carpets, remove odor, rejuvenate fibers, and extend carpet life.
Additional Shark Sonic Duo  features include:
180-degree swivel steering and enhanced air glide maneuverability
·         Safe for all floor surfaces including carpets, area rugs, hardwood, tile, marble, stone, laminate and linoleum
·         Non-toxic, biodegradable formulas that are safe for children and pets
Additional features include:
o    Activating Pretreater Carpet Stain and Odor Remover
o    Two reusable bottles for carpet and hard floor cleaning solutions
o    Low Moisture -No-Rinse-Carpet Cleaner
o    Wood and Hard Floor Cleaner
o    Wood and Hard Floor Polish
o    Carpet/Rug Cleaning Pad
o    Hard Floor Cleaning Pad
o    Hard Floor Polishing Pad
o    Carpet Scrub 'n Stain Pad
o    Storage Tray
Shark is changing the way America cleans its floors with the Sonic Duo. It uses first-of-its-kind technology to remove four times more stuck-on dirt in carpets than vacuuming alone and deep cleans hard floors better than any mop on the market.  Be sure to give the Shark Sonic Duo a try today! It retails for  $220 on Amazon. It would make a great holiday gift to those looking to get their house cleaner, with much less effort!
*I received this product for review. All opinions are my own and not swayed by outside sources.*