**This is a sponsored post. I am a Kmart blogger, though all opinions are my own.**
It is the holiday season which means the official start to buying presents! I, for one,  know just how expensive present buying is. We buy both Chanukah and Christmas gifts, so costs really add up!  Although many of us don't start shopping, decorating and celebrating until after Thanksgiving, there are a few holiday 'musts' that you need now. If you see that pricier item, wouldn't it be nice to be able to put it on layaway to buy for later. Now you can at Kmart with the #KmartLayaway plan!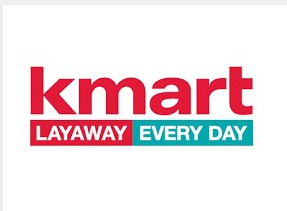 Be sure to put your big and small items on layaway at Kmart today. Since most Layaway contracts are eight weeks long, this is the ideal time to shop now and pay over time. You don't want your wallet to go into shock on November 29th, do you? Didn't think so. Still need convincing? Here are a few 'Layaway Lessons' to keep in mind:
1.) The cat ate your Christmas tree. OK, so even if you don't have a cat but last year's Christmas tree was on its last limb and this is the year you need a new one. On the other hand, maybe you just got a cat and the days of having a real tree are over. Either way, you need some new decorating digs. Pick up a pre-lit tree (because that's the way to go), LED lights, wreaths and village houses now and pay them off in time for decking those halls!
2.) Your gift list has grown. Maybe you've found a new group of friends, entered into a new family or you're just feeling extra generous this year. Long gift lists call for Layaway. Fill that cart to the brim and roll it over to the Layaway counter. Your pals won't know you paid their gifts off over time.
3.) Money is tight this year. It's not just you; many of us are watching our spending. If you're having trouble staying afloat while keeping those bills paid, Layaway is a must. Not only will you avoid 'wallet shock,' you'll keep your pre-holiday peace of mind.
Whether you have one or 100 items , you can Layaway almost everything on your list without paying a service fee through 11/23. Plus, you can pay in store, online or using a mobile phone. Eight or 12 weeks later (depending on your contract) pick up your items and you're good to go! Bonus: After you figure out how easy it is, you can Layaway all year round at Kmart.
Kmart makes it easy to go holiday shopping with their Layaway plan! Be sure to take advantage of their wonderful Layaway this holiday season! You can thank me later….