I have gone through many wine racks in my time, but nothing truly as special as the one I got from ThinkEco2 Etsy Store. We received a beautiful, hand crafted wine storage rack in the mail and it now sits gorgeously in my kitchen.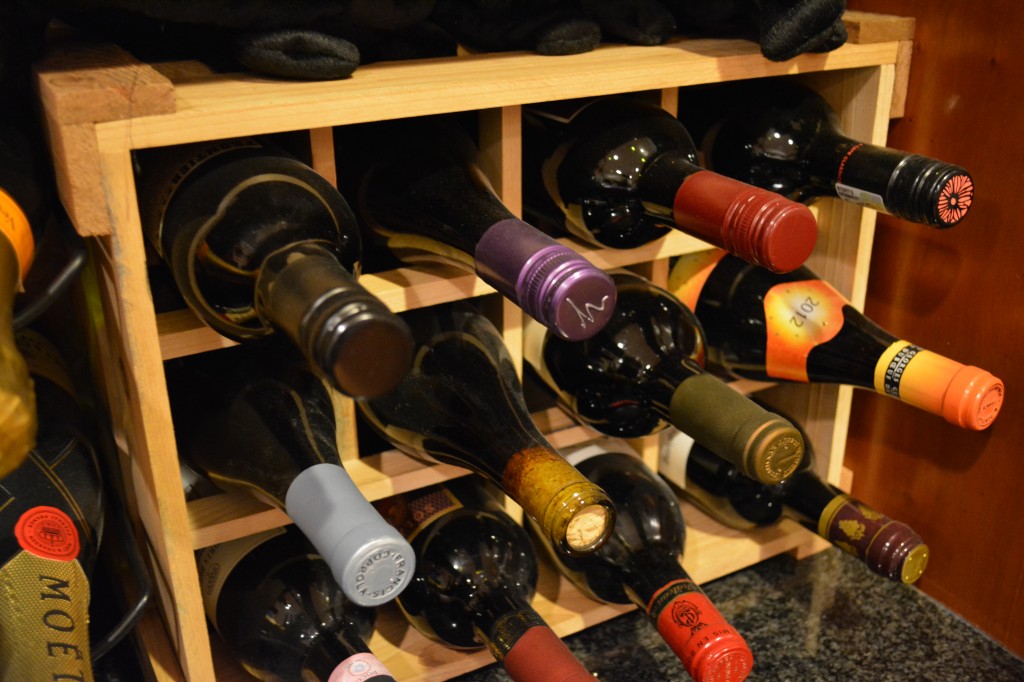 ThinkEco2 has a wide selection of unique and handmade gifts to please anyone on your shopping list. Their handmade wine racks, wine, liquor gift boxes, and garden planters will truly impress anyone on your list. All of their products are made from 100 percent recycled cedar, and made with the respect of the environment.  Their gifts are youthful, trendy, fun, unique and are proudly made in USA!
We received the wine rack reclaimed and upcycled cedar that holds 16 wine bottles. It is made of gorgeous cedar wood and makes a real statement piece on our kitchen counter.  This bottle organizer can sit on your counter, in your pantry, tabletop, or any where there is a flat counter. We are doing a bar in our basement and when it is finished we are going to display this wine rack on the bar tabletop.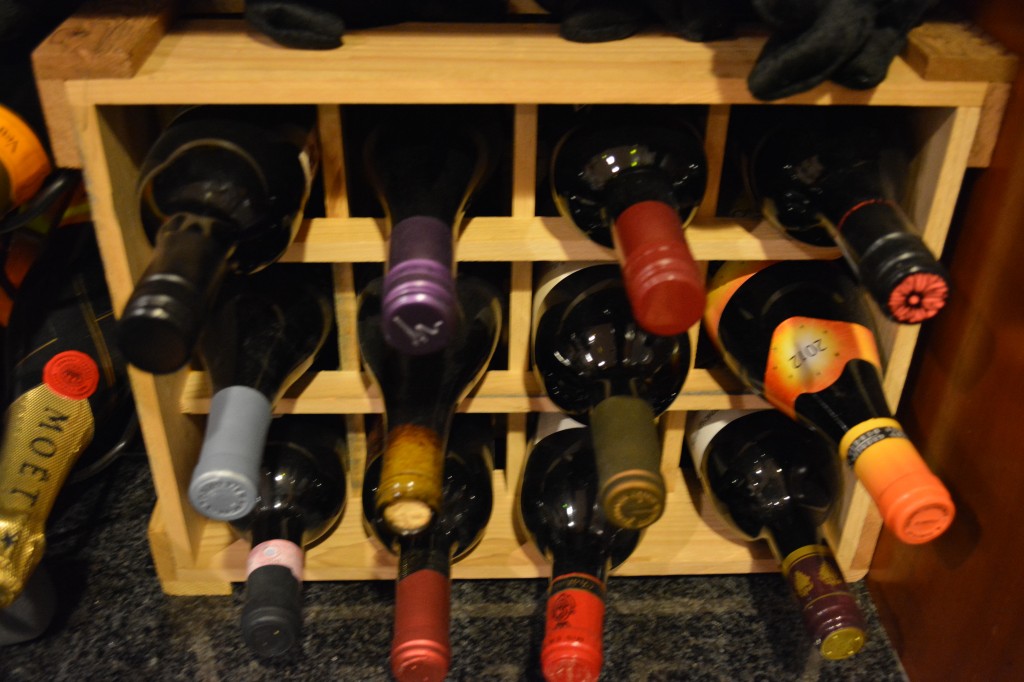 This wine rack storage holder measures 12-1/2″ x 16-1/2″ x 9″ high and can sit 4 bottles high or 3 (pictured), or set flat like a crate. Each compartment is 3-1/4″ x 3-1/4″ and fits most bottles of wine. We had no trouble fitting all of our sizes of wine bottles that we drink readily. There was plenty of space.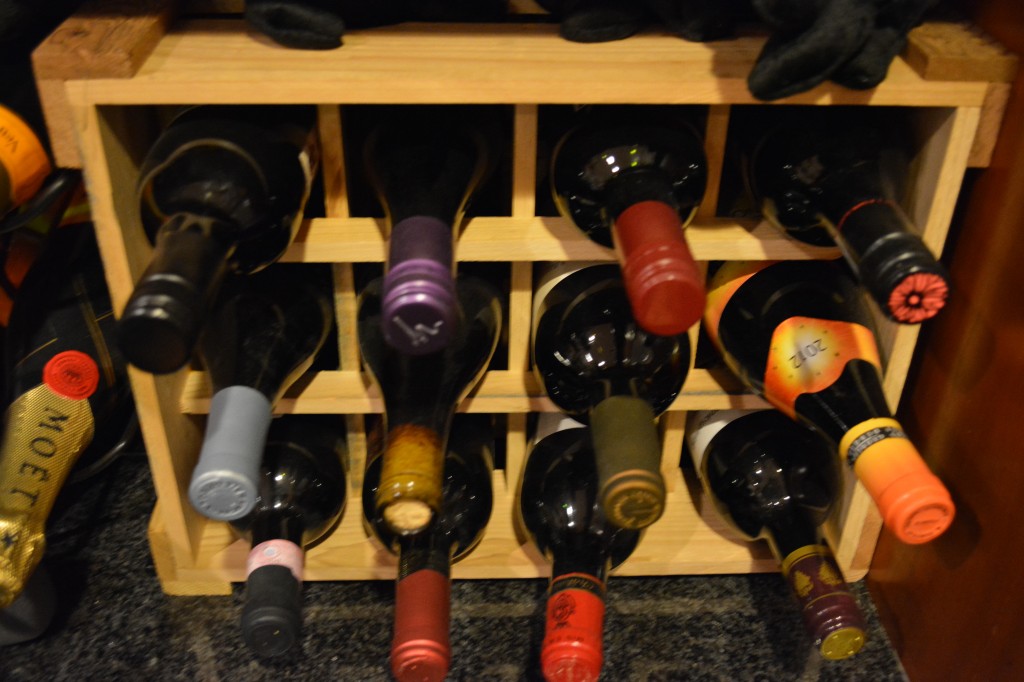 The construction of this wine rack is very sturdy and durable. Besides being an effective place to store wine, it is also a beautiful furniture piece for your living space. It is also 100 percent eco-friendly which I am a huge fan of! If you are looking for a great wine rack, be sure to check out ThinkEco2 today!
They also specialize in handmade wine and liquor gift boxes. These  are top sellers for the holidays for people looking for that special unique gift. Made in the USA. They are currently offering a Black Friday Special:  Only $30 for their wine gift boxes.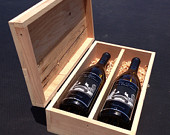 Happy shopping!
*I received a wine rack for review. All my opinions are my own and not swayed by outside sources.*