It might be the winter season but the summer will be here before we know it! This past summer we had loads of fun with our Backyard Ocean Inflatable Pool. While we can't have a pool in our backyard because of the positioning of our septic tank, the Backyard Ocean Inflatable Pool provided hours of fun, each and every day of the summer. Unfortunately, as most of you know my camera broke recently so a lot of my summer pictures are not able to be retrieved. However, I promise you that this summer I will update with all of the summer pictures with the Backyard Pool with my new camera. Take my word for it though, that Backyard Ocean Pools are the pools of choice for an easy, big, and nice inflatable pool.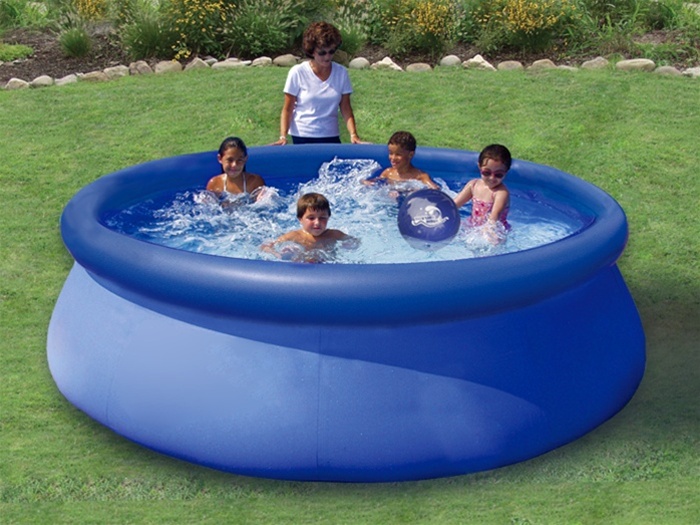 We received the 8 by 30 inch inflatable float to fill pool ring for our backyard. This pool is currently on sale from $89.99 to $49.99, so you will want to jump on ordering the pool today! It allows me to have a great backyard pool without any of the hassles, cost, and installation of a regular in-ground pool. This pool was very easy to put together. It took us some time because we had a small pump to blow it up, however if you have a regular sized pump, it will take you no time to fill up.  The way to blow it up is it has a ring that will continue to rise as you add water into the pool, pulling up the walls as you do this. In no time at all, you will have a fun pool for your kids to play with.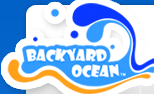 The inflatable pool we received had a 650 pound capacity and was able to hold at least 4 young kids in the pool at all times. It comes with the actual pool, a repair patch if needed, and 2 beach balls to begin your summer fun. This pool is extremely durable and has  24-gauge sidewalls made from three layers of vinyl, for extra strength.
This holiday season, get prepared for the summer by purchasing the Backyard Ocean Inflatable pools for a great upcoming summer! Your kids will thank you and you will be happy that they will be occupied all summer long!
*We received an inflatable pool for review. All my opinions are my own and not swayed by outside sources.*