**I participated in an Influencer Program on behalf of Mom Central Consulting for OshKosh B'gosh. I received a gift card to facilitate my shopping trip and to thank me for participating.**
When I was younger, one of my mom's favorite brands to dress us in was OshKosh B'gosh. I have vivid memories of wearing my cute overalls on the first day of school. My mom always stressed to me to make sure I shop for clothes for my kids that are not only affordable and cute, but that hold up well through the years. I remember the many many shopping trips to OshKosh, because they had clothes that fit into these specifications perfectly. Now, that I have my own kids, I tend to frequent OshKosh B'gosh almost weekly for their great selections, the wonderful prices, and the second to none quality clothing.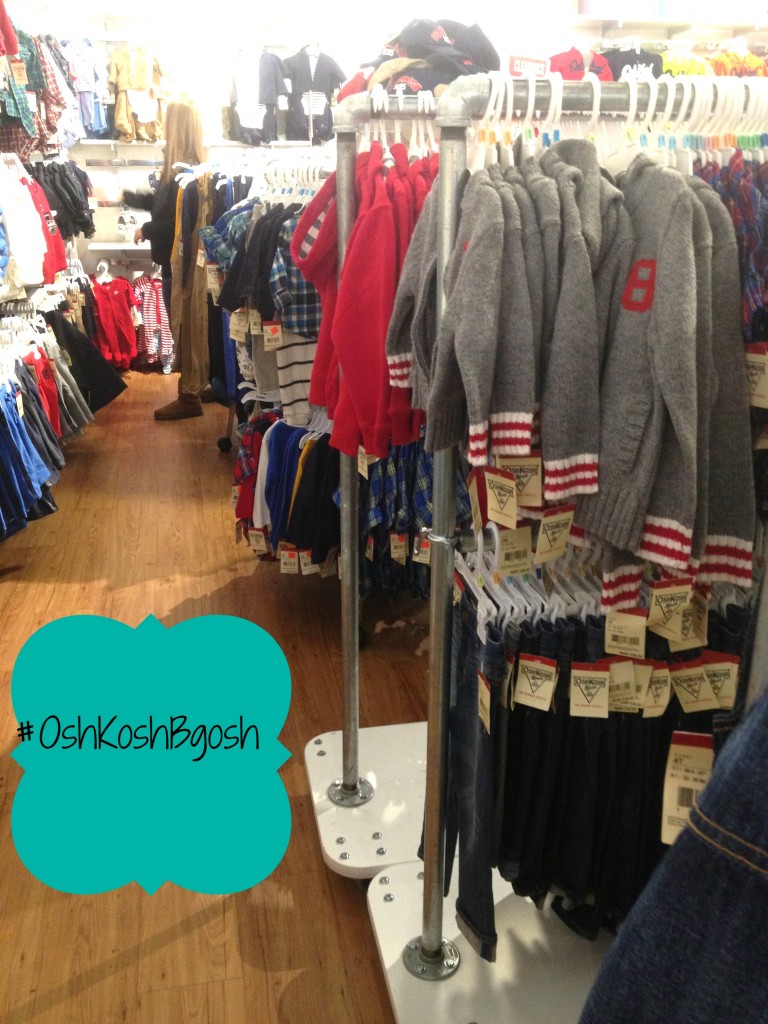 To gear up for the winter season and the holidays,  I went to OshKosh this past week and bought so many AMAZING outfits for Hayley and Zane. Zane, my 2 year old, fits into a 3T while Hayley, my 5 year old, wears a size 5. I had a $100 OshKosh gift card to spend and I wanted to see just how much I could buy with that. Well….It turns out that I bought close to 5 outfits for the kids-Isn't that amazing!
First, I was looking for overalls for Zane. Truth be told, just like my mom, I absolutely love seeing the kids in overalls. There is something so cute about it- Don't you agree?! I hit the jackpot by finding adorable and very affordable (around $20) overalls for Zane. I got him a long sleeve OshKosh B'gosh stripped shirt to go with it, so he was ready to go for the winter season. I know I am totally bias but doesn't he look so cute!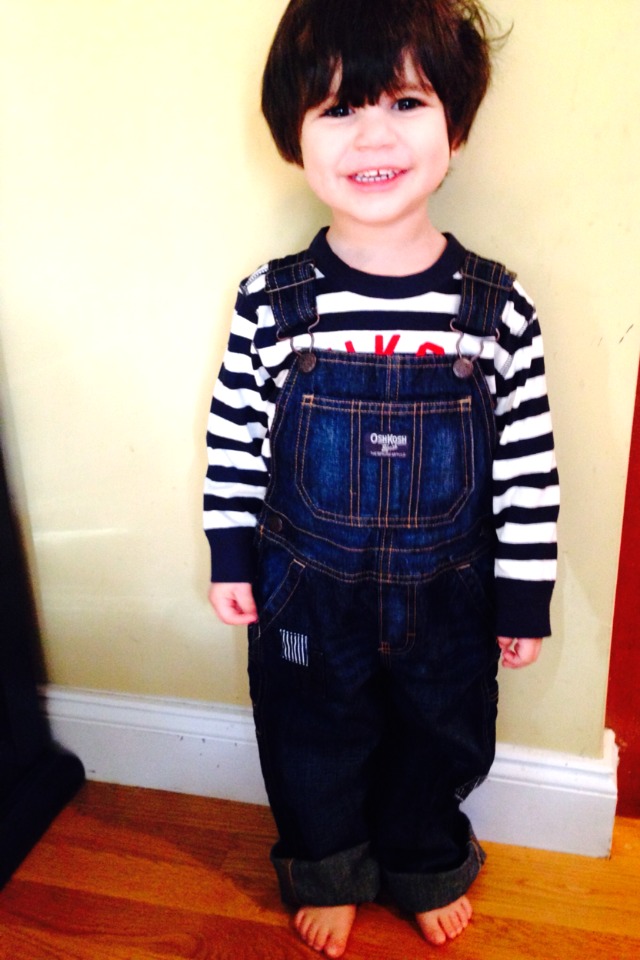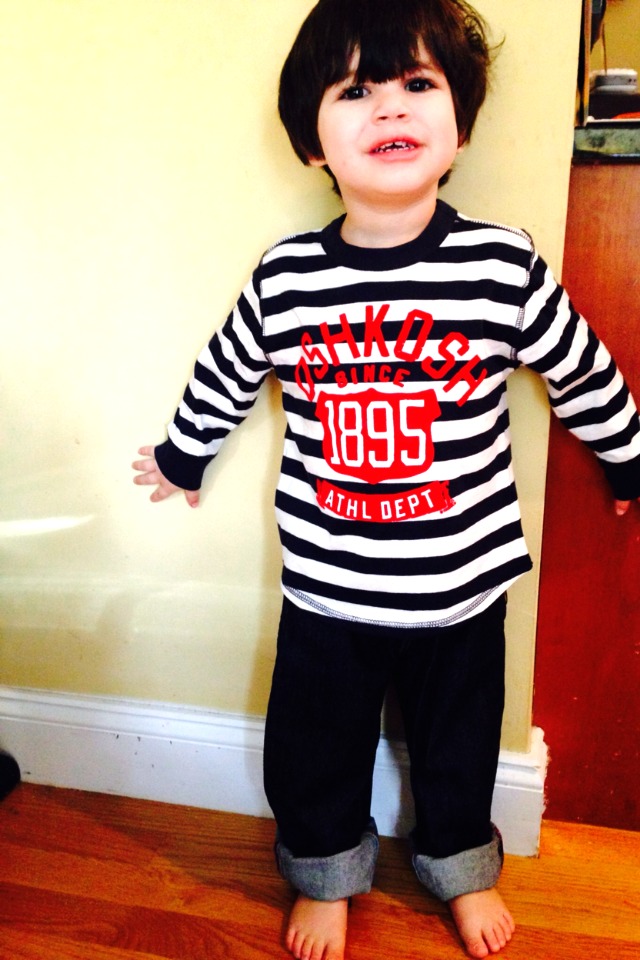 I also was on the hunt for a Christmas day outfit for him. While the kids tend to get dressed up for Christmas Eve, Christmas day is very relaxed in our household. At OshKosh, I was able to find a thick and warm red sweater with boot cut jeans for Zane. The whole outfit was under $25. I can tell you from experience that you can definitely keep these clothes for subsequent kids as hand me downs. The clothes hold up beautifully.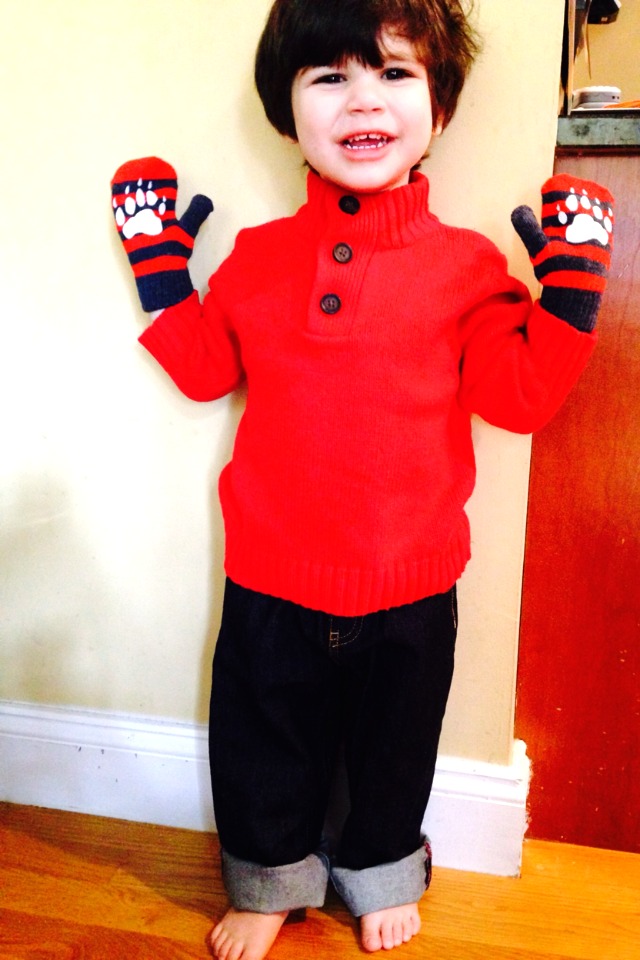 Then it was Hayley's turn! Hayley is very into fashion and of course, she loves seeing her sparkles on her clothing. When we found this white shirt with pink sparkle emblem, she begged me to get it. How could I not when it was the cutest shirt with such an affordable price tag.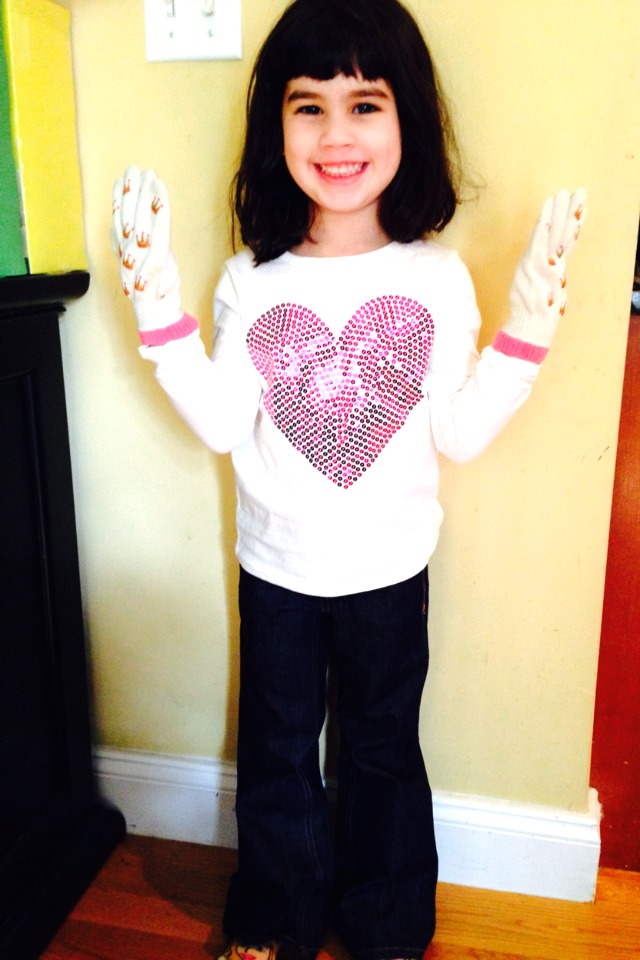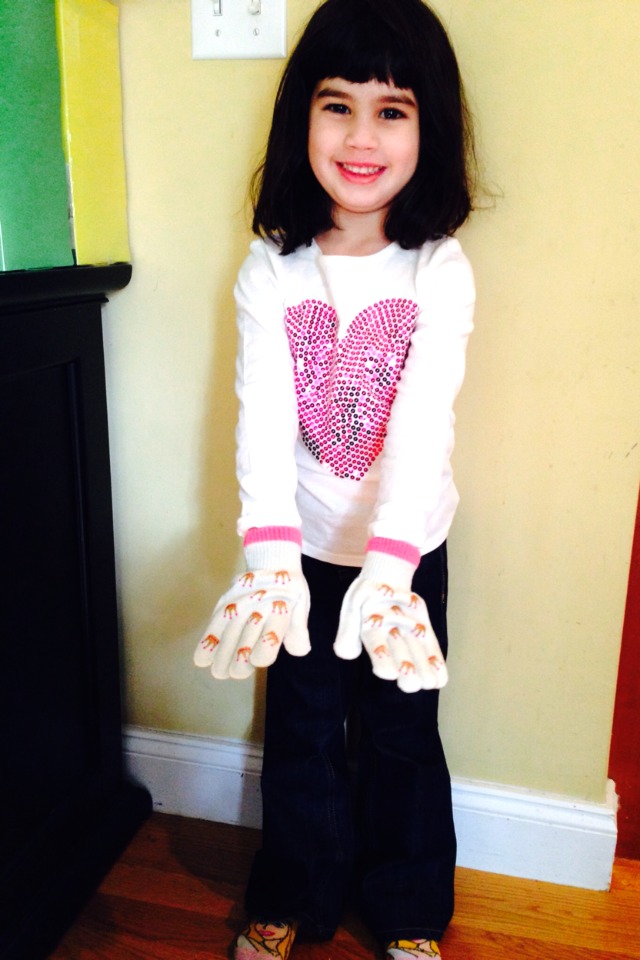 We also got a fashionable stripped shirt to go with her new OshKosh B'gosh skinny jeans: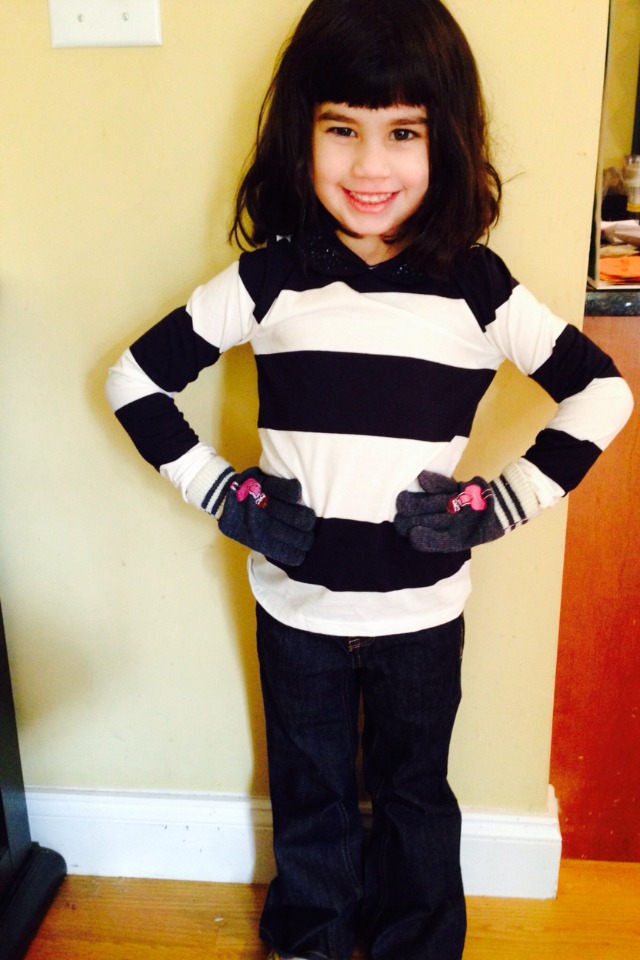 I was truly amazed how much adorable, functional, warm, and cute winter clothes were available at OshKosh B'gosh for both boy and girls. The stores are very organized and you can readily shop based on your child's age. They have just about any type of clothing you are looking for, including a great holiday line.
I was also amazed just how far a $100 OshKosh B'gosh gift card went. For that money, I was able to buy so many different outfits for my kids. I know in other stores, that money would not go very far, but in OshKosh, you will be able to get so much! If you are looking for your one stop shopping for the holiday and winter season, look no further than OshKosh. As you can see in the pictures above, my kids are obsessed with winter gloves, and they have $6 2 pack glove sets on sale today! Clothes..Shoes..Accessories- OshKosh B'gosh has it all!
Be sure to visit OshKosh B'gosh today to learn more about their great clothing selections. Also, check this wonderful OshKosh B'gosh coupon  where you can get 25% off a thirty dollar purchase!