It is almost the holiday time, so I figured that I would participate in the Rockin' Holiday Giveaway Hop where you could win some fabulous prizes. Once you read about my awesome giveaway- The Zazoo Kids Alarm Clock, head over to the other blogger giveaways at the end of the post.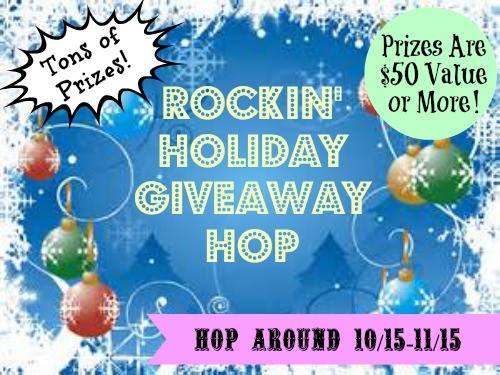 The Zazoo Kids Alarm Clock:
Hayley is probably the lightest sleeper I know! She can be wicked difficult at times, because she likes to wake up multiple times a night and she is an early riser. This mama needs her sleep though! This is why we were so grateful to be sent the Zazoo Photo Clock. This photo alarm clock is the perfect solution for young children who wake up too early in the day. 

The way it works is when it is time to wake up, a sunshine  (or a a picture you choose) will form on the screen to indicate to the child that it is time to start the day. Once it is time for night-night, a photo of the moon will display to assure your child that it is time to retreat at night. You can also choose which photo you like to use when it is time to wake up and time for sleep. We prefer the moon, but there are several photo options. You can choose the pre-loaded ones or connect the USB cord, that came with the clock, and customize a photo you like. The choice is yours!
You can use the Zazoo Alarm Clock like a regular clock once the kids get older. If your kids grow older and don't prefer the images anymore, it will transfer to a regular alarm clock. You can set the audible alarm to music or a traditional tone. It is very big so your kids can see the time from quite a distance, which I think it is a big plus. To use the frame as a traditional clock, you can select from your choice of viewing times or by time and date. It has a calendar so you can arrange dates and times as you wish.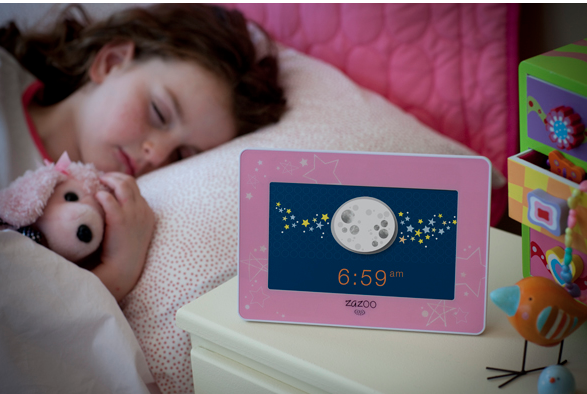 Without reading the instructions, I set it up quite easily. It takes all of five minutes to get the Zazoo Alarm Clock running. It includes a remote control and USB cord, to readily set it up and personalize it! I was amazed by all the music choices that can play on the Zazoo Clock once I set it up. You are able to listen to your own music or dance to built in tunes from some of the best children's musicians including Milkshake, Little Miss Ann, Lunch Money, and more!
This photo alarm is perfect for allowing Hayley to sleep through the night again and stay sleeping. I simply was able to set the awake and asleep photos, and we were all able to get a good night sleep! If your child naps, you can also select the nap-time setting that allows for a second time period for the photos to show awake and rest time. This photo clock differs from other clocks in that you can personalize it, to your child's likings.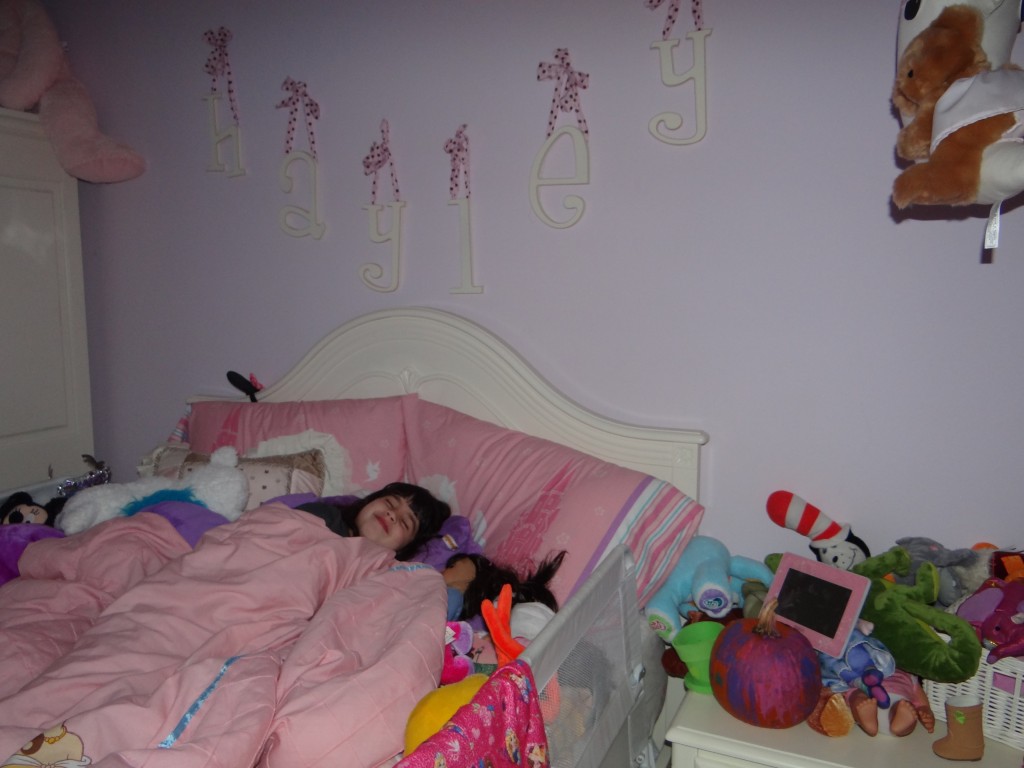 Kids get more sleep…Parents get more sleep… And Healthy Sleep Patterns are created!
Can you ask for me?
Be sure to find out more about the Zazoo Kids Alarm Clock on their Zazoo site. The Zazoo Kids Alarm Clock is available for purchase for $89.99 and is available in versatile themes including owls, fishes, and more!  Let's get those children to sleep through the night again and stay sleeping until morning!
Giveaway: One winner will receive the Zazoo Kids Alarm Clock (ARV: $89.99). This giveaway is run via rafflecopter so click read more to see the actual post. The only mandatory entry is to tell me something you learned about the Zazoo alarm clock. Please put comments in comment section proceeding the post. While the other entries are optional, I highly suggest you fill it out to increase your chances of winning. US only. Good luck!
*I received the above clock for review. All my opinions are my own and not swayed by outside sources.