*This is a sponsored post with SheSpeaks/Bloomingdale's*
This is my best friend's mom who fought the odds and beat breast cancer :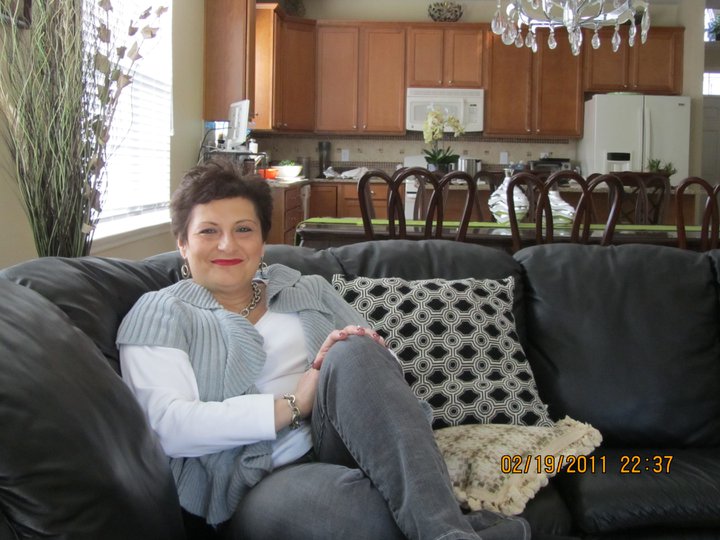 Now, one of my favorite stores, Bloomingdale's is participating in the Give Pink Get More Campaign to help with the fight against breast cancer. I am a frequent shopper at Bloomingdale's and I am glad that my simple purchases can help fight this disease once and for all!  It is very simple to participate in the #GivePink campaign and I hope you will all join me with Bloomingdale's efforts to fight breast cancer head on.

How it works:
From October 1 through November 3, 2013, enroll by charging a $15 fee on your Bloomingdale's card–100% funds research, support and awareness programs at The Breast Cancer Research Foundation, The Tutu Project benefiting The Carey Foundation and The Cancer Vixen Fund at Beth Israel Hospital. Then shop to your heart's content (even for cosmetics and fragrances) on your Bloomingdale's card.  If you don't have a Bloomingdale's card yet, you can  APPLY NOW!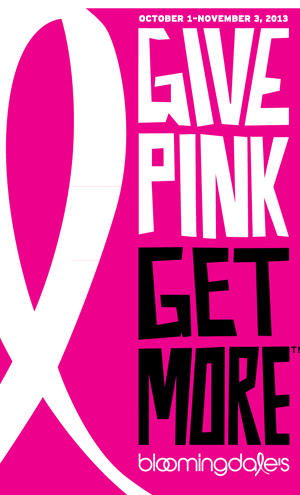 It is very easy to participate and the benefits are outstanding. Aside from the obvious of helping to fight breast cancer, you will receive awards.
You'll be mailed a Give Pink, Get More gift card worth up to $250 in December–just in time for the holidays–to use at any Bloomingdale's store and bloomingdales.com. Restrictions do apply so visit the #GetPink site to learn more.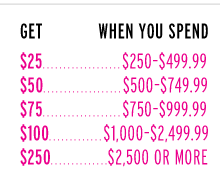 This is a promotion to help raise awareness, providing necessary funds for breast cancer research, and allowing you to get some gifts in the process.
To learn more about the Give Pink Get More Campaign Bloomingdale's promotion, follow them on their social media channels:
Website: http://www.bloomingdales.com/campaign/give-pink-get-more/how-it-works/index.jsp
Facebook: https://www.facebook.com/Bloomingdales
Twitter: https://twitter.com/Bloomingdales
Pinterest: http://www.pinterest.com/bloomingdales/
App: http://www1.bloomingdales.com/media/about/mobile.jsp
Won't you #GivePink this fall season?