We absolutely love toys here, but more importantly, I love toys that are not only fun but educational, as well! One brand we tend to always buy in our household is Vtech. The company has such a wide assortment of fun, educational, age-appropriate, and inspiring toys! This is no exception with the Vtech Cody The Smart Cub, which is geared towards babies/toddlers 6-36 months.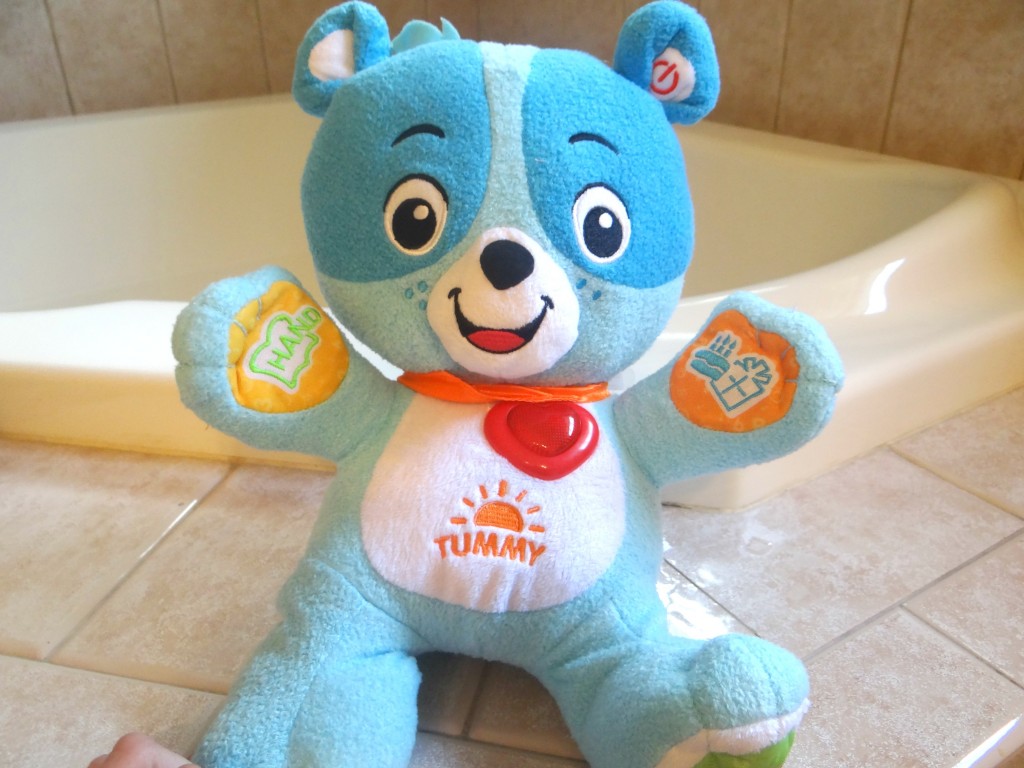 If you are not familiar with the Vtech Cody The Smart Cub, it is an adorable bear that will grow and help your kids learn through its innovative features. It helps introduces children to early learning skills and helps establish a lifetime love of learning! Once we received the adorable Cody The Smart Cub, I connected online to the Vtech's Learning Lodge to personalize Cody with Zane's name.  You can use the app to set up Cody to repeat various messages and sounds including names, daily routines, birthday messages, favorite stories, and more! I thought that was neat how you can personalize Cody The Smart Cub to revolve around your child!
Right out of the box, Cody includes 40 phrases, four sing-along songs, two stories and 30 melodies. Plus, parents can easily download 130 melodies, 20 stories and many more activities via VTech's Learning Lodge. The Smart Cub knows the time of the day and responds with fun phrases, birthday wishes, holiday greetings, and more. It teaches body parts, time concepts, about daily life, and feelings.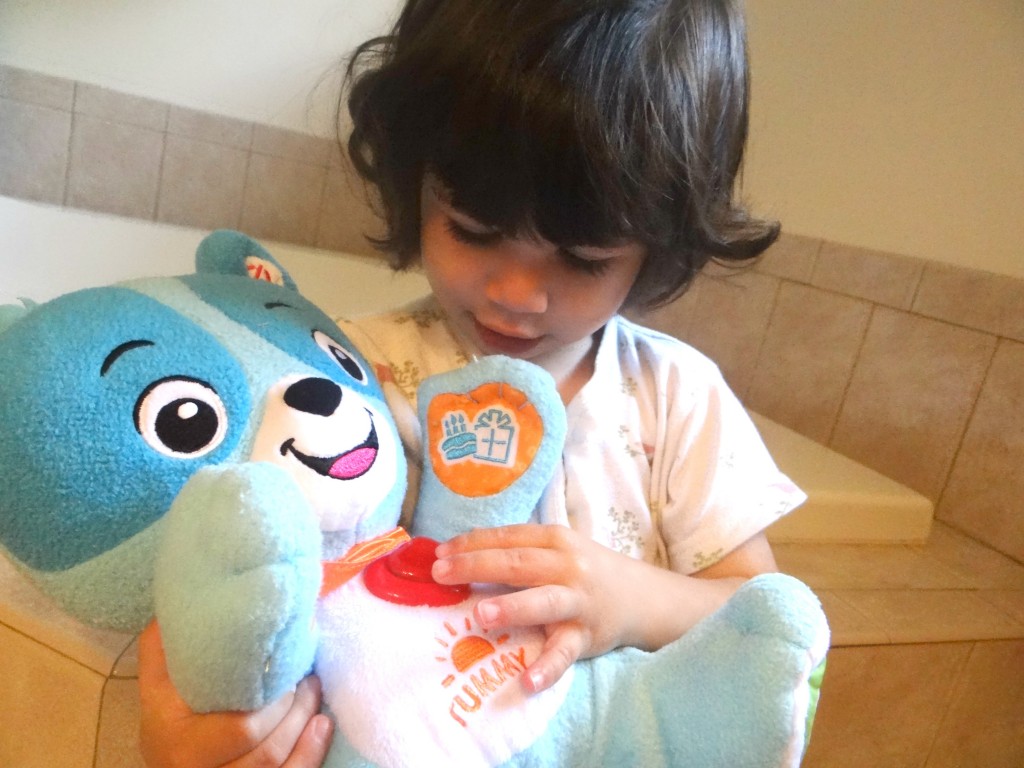 Zane absolutely LOVES playing with Cody. He smiles and laughs when Cody said Happy Birthday. It is not really Zane's birthday yet, but we set it up, to see how it would work. You should see the laughs that came out of his mouth!  He also already knew the parts of the body, but Cody is helping him increase his vocabulary. We enjoy listening to the stories together at night and Zane loves giving Cody lots of hugs and snuggles!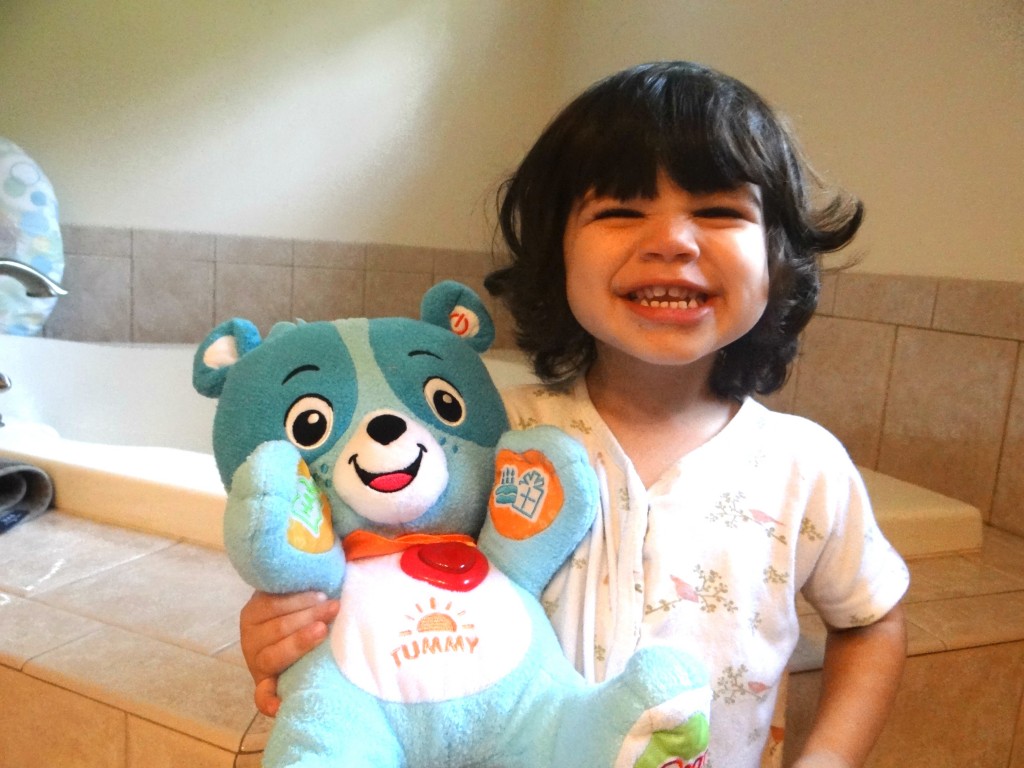 Not only is Cody The Smart Cub fun but it is educational! The main concepts revolve around tactile stimulation, by offering soft and affectionate hugs. The personalized activities and interactions promote role-play, emotions, and parent-child relationships. By pressing on the paw, tummy, and heart, you child will elicit engaging responses encouring your child to discover the world. My favorite feature of Cody the Cob is the ability to help Zane with language development. It has interactive responses and helps elicit first words, greetings, and body parts.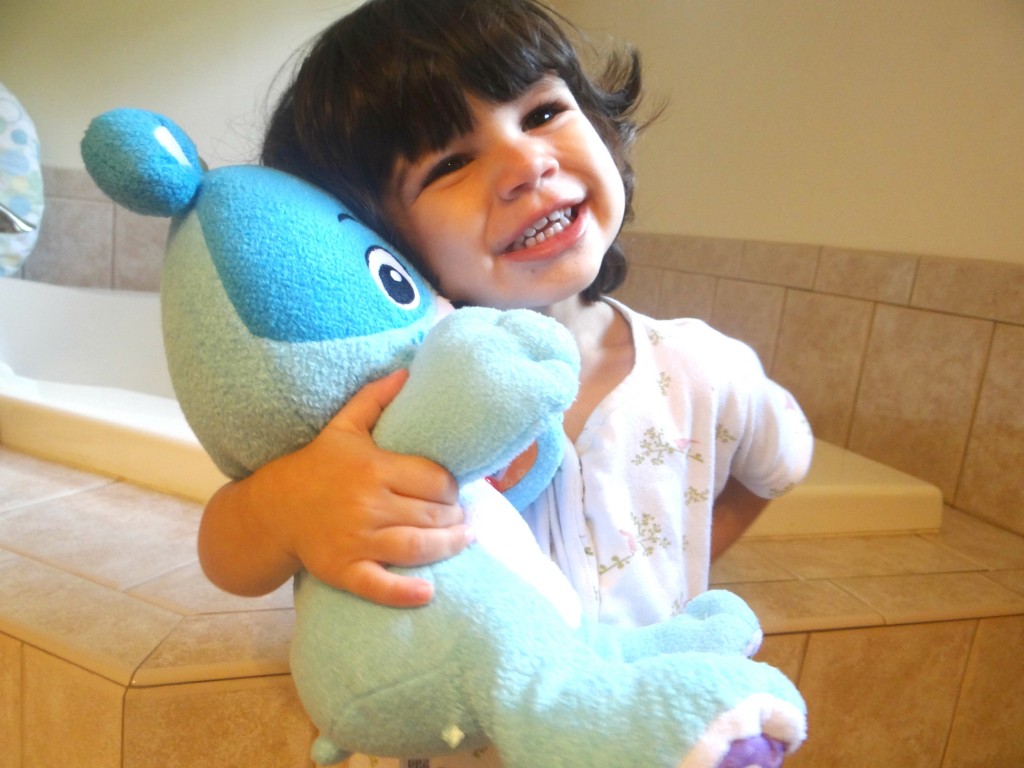 Be sure to check out Vtech amazing products like Cody the Cub and other great learning toys for your children today!  I know Cody The Smart Cub is now one of Zane's favorite toys!!
Win it: One winner will receive Cody The Smart Cub. This giveaway is run via rafflecopter so click read more to see the actual giveaway. The only mandatory entry is to tell me what other Vtech product you like from here: Vtech. While the other entries are optional, I highly suggest you fill them out to increase your chances of winning. US only! Good luck!
a Rafflecopter giveaway

*We received this product and compensation from the Vtech. All my opinions are my own and not swayed by outside sources. Any product information is taken directly from the product packaging or information provided.