**I participated in a campaign on behalf of Mom Central Consulting for Maytag. I received a promotional item as a thank you for participating.**
Last year, I told you all about my Maytag Bravos XL Washer and Dryer in a series of posts, as a brand ambassador for them. I told you how they are hands down my favorite appliances in my home. Now fast forward to this year, and I am still absolutely loving the Bravos XL! You should see me when people visit my home. The very first thing I do is show them my Bravos XL and rave just how awesome this fantastic washer/dryer is! With the start of Back to School my Maytag appliances have been a godsend in helping get rid of all the stains that kids get on their clothes. I truly can't believe a washer/dryer can not only help with the stains, but in fact eliminate all the stains!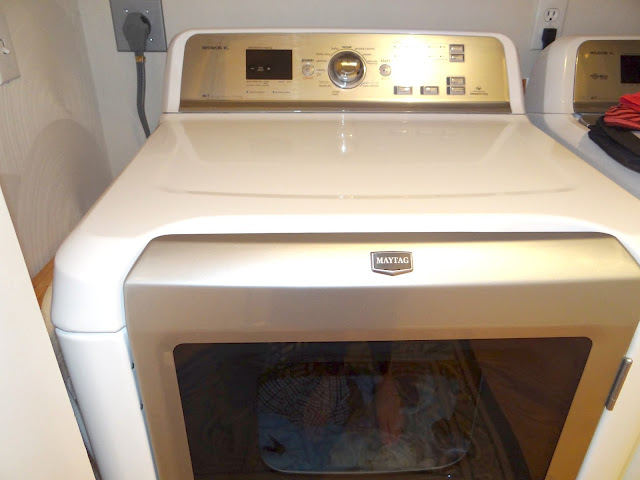 When Hayley started the first day of school, she came home crying. While she loved school, she wore her favorite outfit which happened to be white and blue.  You can only imagine what happened next…. She was involved in painting and low and behold, the paint ended up all over her outfit. It was an accident, but none the less, she was just so sad. I told her not to worry because the stains would come right out with the Maytag Bravos. She basically looked at me with the expression, "Sure…Mom" but I told her, it would!  After washing the dress in my Bravos XL, the dress was a hundred percent back to the way she wore it at the start of the school day. There was NO more stains and I had a very happy five year old again!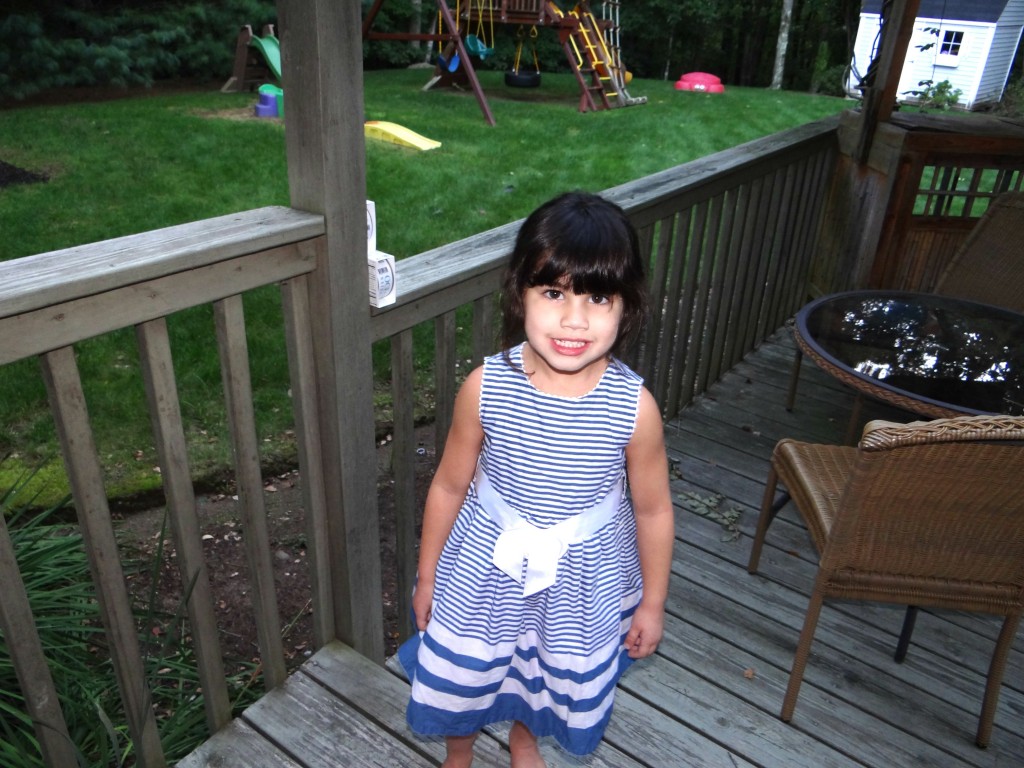 Now, my little Zane has also started school this year and boy, oh boy, there is no such thing as him coming home clean. You name it and he has it on his clothes- dirt, pudding, juice, ketchup, mustard, grass stains, etc! Now with my Maytag Bravos, I can prevent buying new clothes like I used to do. When I had stains that did not resolve, I would immediately toss it out. Now, I can save both of their clothes simply by washing it! It is a win-win for all!
I think the strangest stain I had yet to get out was an oil stain caused by Hayley sitting on the tennis courts, waiting for her lesson. I am not 100 percent sure it was oil, nor do I know how it got there, but it was very evident on her tennis skirt. I was disappointed since she only owns this one tennis skirt. My mom told me that the number one tip for getting out any stain was to pretreat it with stain remover. I thought to myself that this was an impossible stain, but I would try to prevent it and use my Maytag Bravos. It worked and the stain came out beautifully.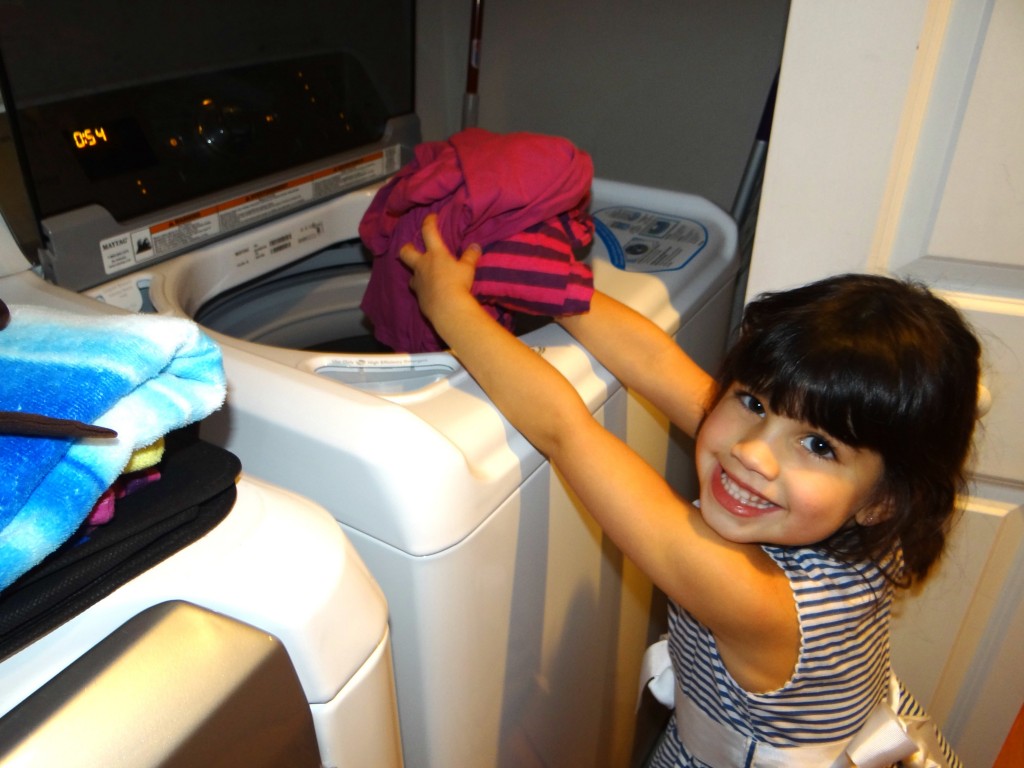 For me, one of the best features of the Maytag Bravos XL is the PowerSpray technology. It helps tackle dirt and does the work for me! It allows for even detergent distribution for enhanced cleaning performance. A mixture of water and detergent is sprayed directly onto clothes. This helps clean soil and stains! This is just one of the many features I love about my appliances.
With Back to School and the start of "stain" season, I have never relied more on my Maytag Bravos XL than now. I am able to clean so many clothes in one cycle and have outstanding results. Even if my children come home with dirt and mud on their clothes, I have the amazing Maytag washer/dryer to get me through it!