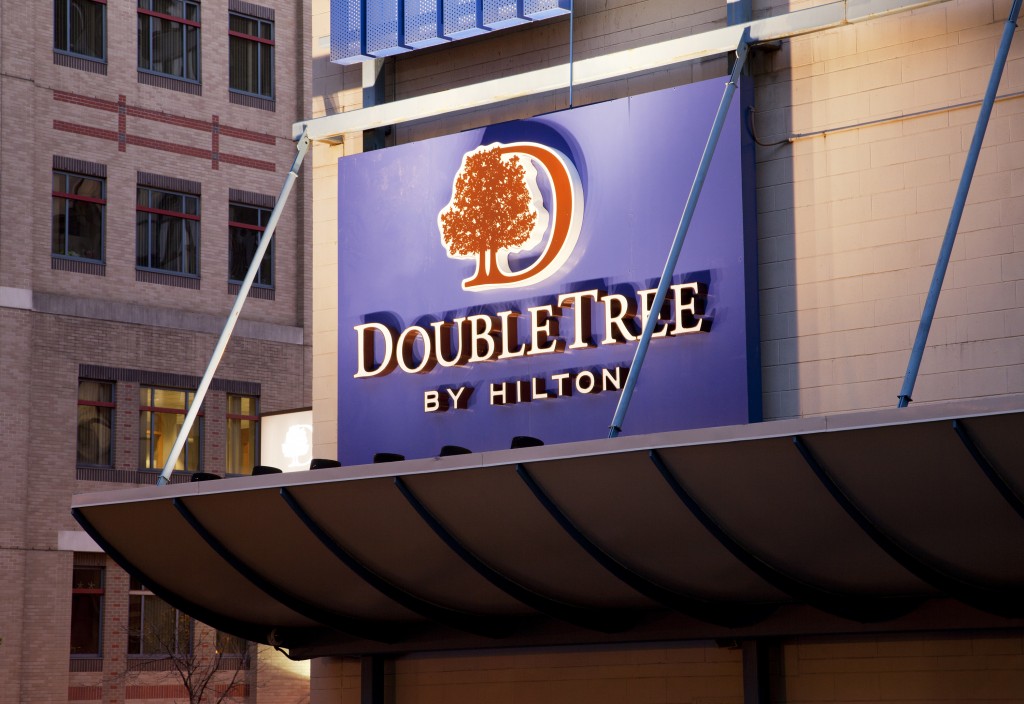 A few months ago I was contacted by the DoubleTree Hilton to see if I wanted to check out their property and write about my thoughts of our stay. We had a choice of several DoubleTree properties to visit, but decided it would be fun to visit the Boston, Massachusetts location with my whole family. My husband and I lived in Boston several years and loves what Boston has to offer. We figured it would be a great family vacation to show Hayley and Zane Boston and what it has to offer. However, they were most excited about staying at a hotel! When I told them we were doing a hotel visit, their first remarks were, "Mommy…Will we be able to shower in the hotel?" They are too funny!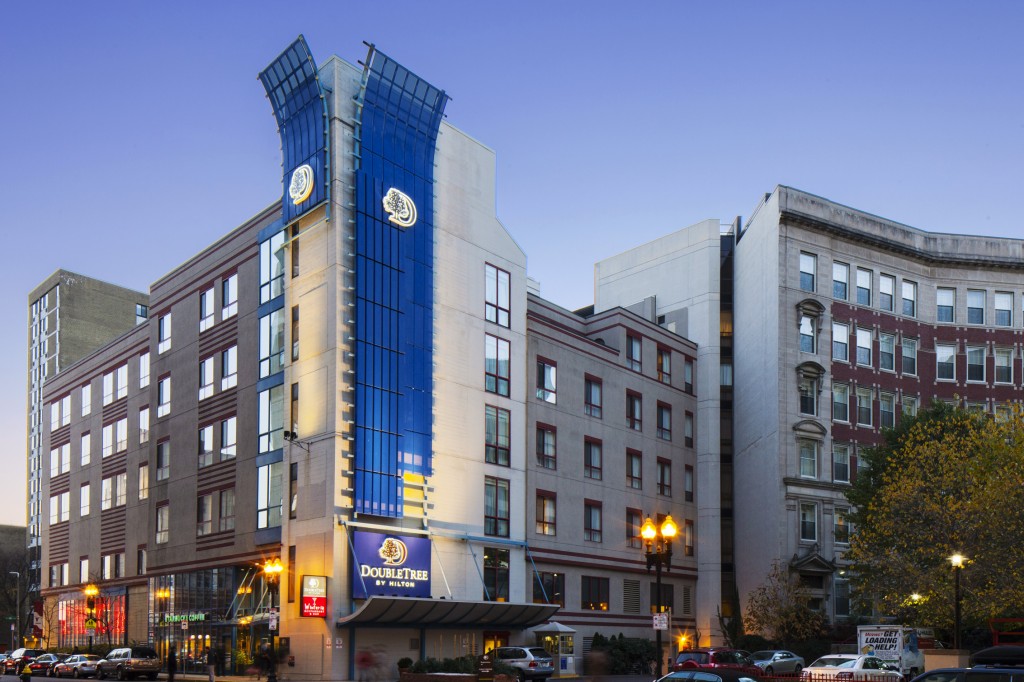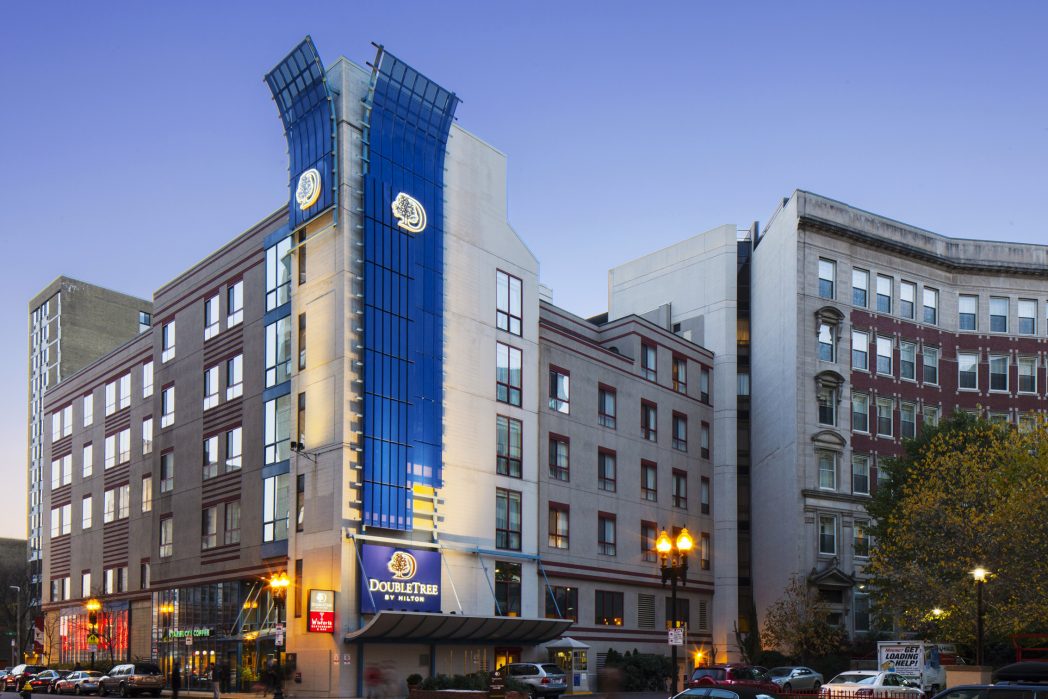 We went on a beautiful weekend in August to the DoubleTree By Hilton in Boston. While I thought we never visited this property before, I was completely wrong. Once I saw the entrance, I knew we stayed at this hotel when my husband had to have brain surgery at the infamous Tufts, literally next store to the hotel. I remember absolutely loving the hotel then and how accomodating they were, so I was really excited to stay in the hotel for happy ocassions this time.
When we first arrived to the hotel, we noted that it was in a prime location. It is situated in the heart of Boston's Theatre District next to New England Medical Center and a mere four miles away from Logan airport.  We had planned a trip to go to Faneuil Hall, the aquarium, zoo, and Newburry Street, and we never had to stray far from the hotel at all! You can take a car but it is very easy to find the T  (train station) right near the hotel. The T system gets you everywhere you need, in case you don't have a car. If you do bring a car to the hotel. they have more than ample parking, and you can take in/out your car, as you please. We took out the car several times during the trip and the attendants were always so gracious!
Upon entering the hotel, my family and I felt so welcome. The place is gorgeous and all the furniture is modern and beautifully displayed. They have a feng shui-design that makes guest feel welcome and at home. When we checked in, they gave our whole family these incredible chocolate chip cookies. The receptionist was so welcoming to not only my husband and I, but my kids as well. When she found out Zane had a peanut allergy, she immediately substituted his cookie with crackers. I thought that was such a nice gesture.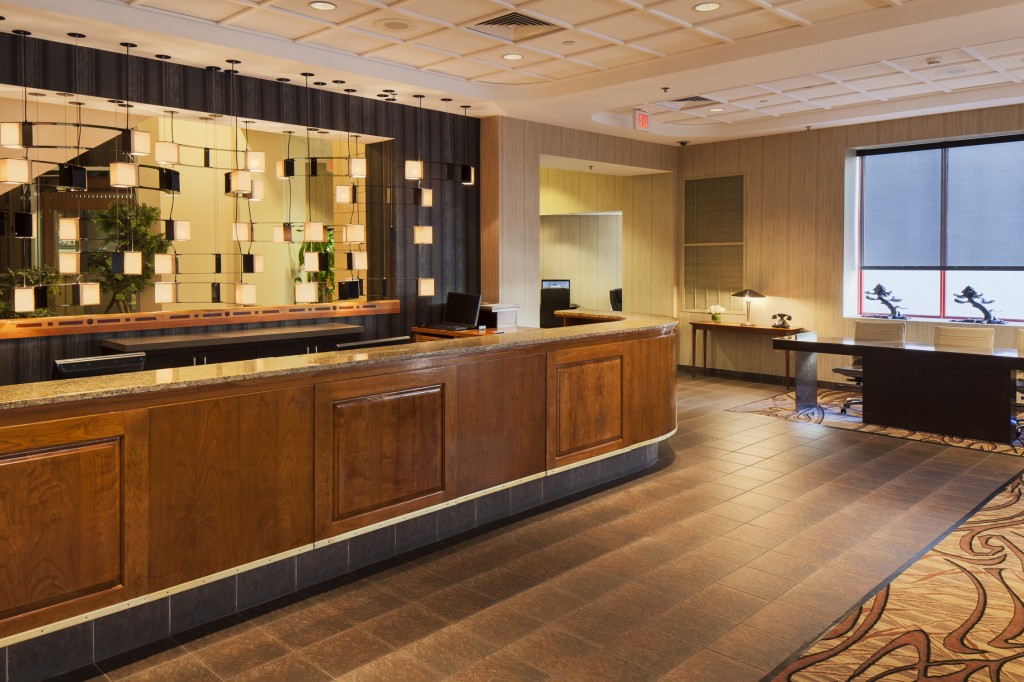 Then we proceeded to our hotel room. Their guest rooms offer one double, one king, or two double beds. We decided to get the double beds, since it would be more comfortable for the kids. We asked for a crib to be arranged to be delivered to the room beforehand, and was relieved when I saw it all set up and ready to go! You don't know how many hotels in the past I have been at, that never had cribs.
The rooms were stunning. They were big, beautiful, and had all the latest amenities available. Internet is a big feature to me and the DoubleTree had free access, which was easy to get on and never stopped working the entire time. That got a huge thumbs up from me! The room also had two telephones, voicemail, On Command Movies, a coffeemaker, hair dryer, and full size iron/ironing board. If you happen to be staying in the deluxe rooms, they have several additional amenities, as well as larger living space.  They really do a wonderful job at making you feel at home at the DoubleTree by Hilton!
While we did not use the restaurant during our stay, they have a a full service restaurant and bar, called Wisteria. Their menu had incredible New England foods and their speciality New England clam chowder. I also saw a nice amount of people enjoying an adult beverage when we came back to the room on Saturday night. We were on a family vacation, so I tended to stay away from this. They also have the ability to have access to an indoor pool. Again we did not use this feature, since we were so busy exploring New England landmarks, but it is available!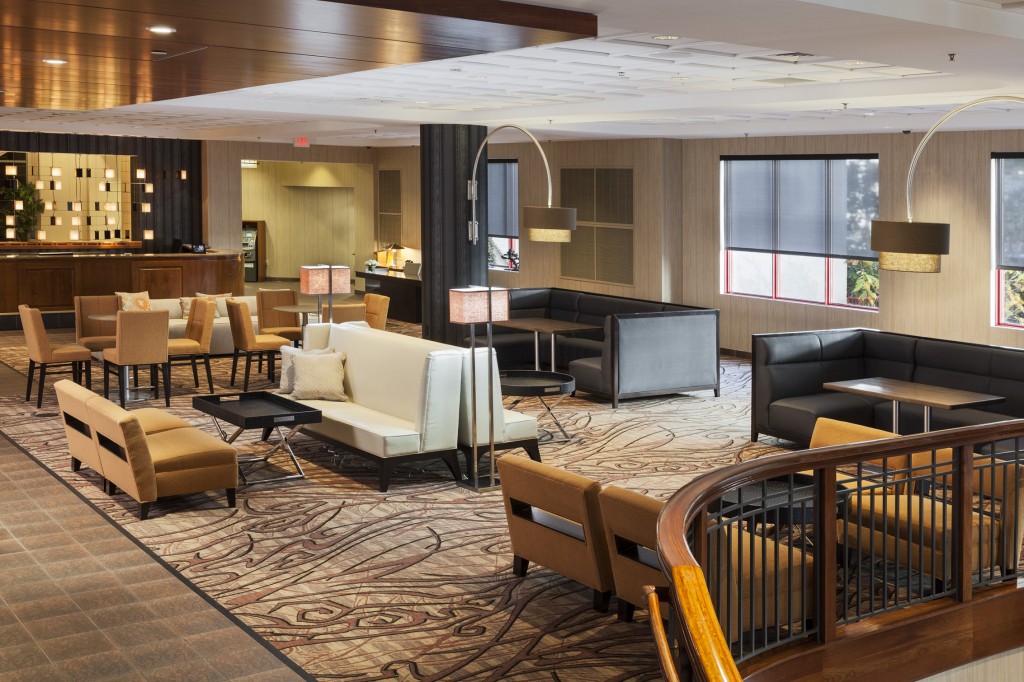 We had a magnificient time at the DoubleTree by Hilton Hotel! The hotel is absolutely gorgeous and had so many wonderful features, that made my family and I feel so special. The kids had a grand time visiting the hotel and then being able to explore the wonderful landmarks around Boston. If you have kids, Boston is a fantastic kid-friendly city, and the DoubleTree is an equally kid-friendly hotel!
To find more about the DoubleTree by Hilton Hotel in Boston, please visit their website today! Why not plan a trip to Boston today and see all the beautiful fall offerings that are available in Boston?!  The DoubleTree by Hilton will make your stay one of the best you have ever had! Enjoy!
*We received a complimentary 2 night stay in exchange for my review. All my opinions are my own and not swayed by outside sources.