* I participated in a campaign on behalf of Mom Central Consulting for Reebok. I received a Famous Footwear gift card to purchase a pair of Reebok shoes to facilitate my review and to thank me for participating.
As most of you know, I am very committed to living a healthy lifestyle. 5 years back, I was a spin instructor and when I moved and had children, I did not have the time to teach the classes that I loved. I then turned to the sport that I was very involved with as a child: tennis! I now play tennis 3-4 times a week in various leagues and have also started to run. Just this year, I completed 4 different 5K races and am currently training for a 10K. While this is all good and well, I will tell you that one thing you must have when you participate in any sort of physical activity is a good pair of sneakers. One of the brands of sneakers that I love and have worn for years now is Reebok.
Since the summer is almost over, I must do my bi-yearly trip to purchase some good sneakers. We have a Famous Footwear about 5 miles from my house and know they have a great assortment of Reebok sneakers for me to choose from. I have been going to Famous Footwear for years now and have always found exceptional brands, like Reebok, at fantastic prices. Also, if you are going Back-to-School shopping, now is the time to go as they have their Bogo sale going on- buy one pair of shoes and get the other shoe (equal or lesser price) at half off! You do not want to miss this great deal at Famous Footwear!
When I headed to Famous Footwear, I was on the search to find a fun, functional, and comfortable sneaker. I am a pink girl all the way, so I was looking to add some color into my sneaker. I have so many plain white sneakers, so I wanted to jazz it up for the fall season.
I was immediately drawn to all the great styles of Reebok sneakers they had. Having had Reebok shoes for years now, I know that Reebok is a brand that will last, even through the most intense workouts. I have never had a problem with sizing on Reeboks, as they run true to your size. They also have functional features that allow comfort and breathing room for your feet. I am a #ReebokMom all the way!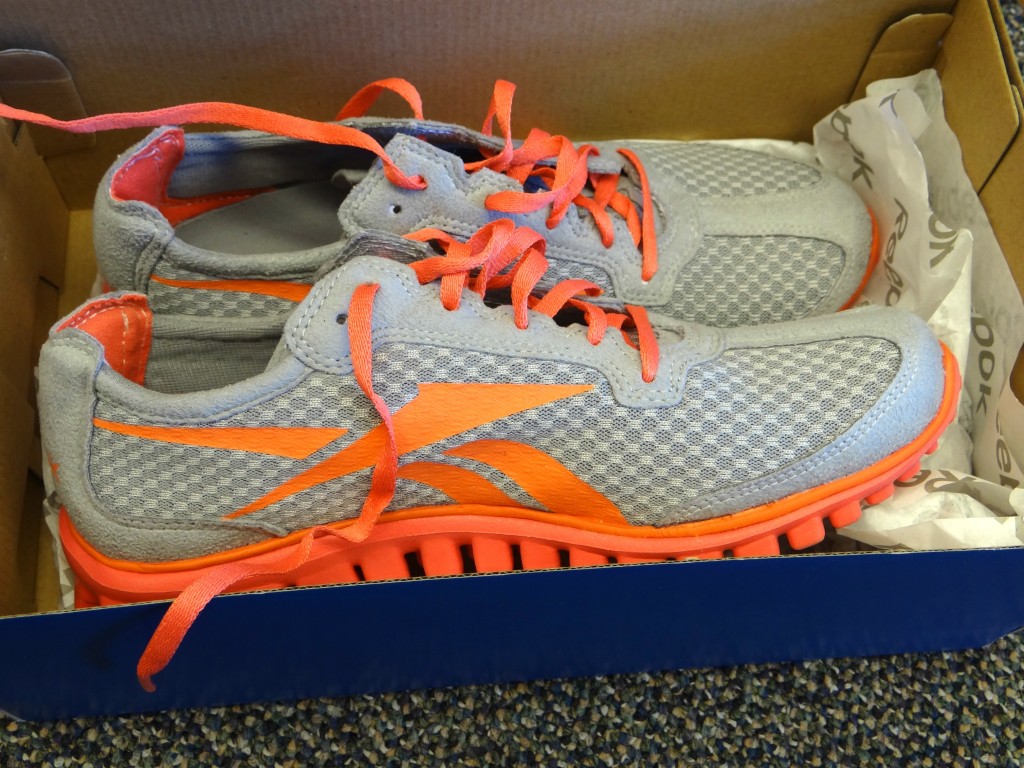 The varieties of Reebok shoes at Famous Footwear was plentiful. They also have a great selection online if you do not happen to see your perfect pair in the store. At my Famous Footwear, they had many great styles including the popular Reebok Smoothflex. I decided after trying on several pair of Reebok sneakers, I was going to buy the Women's Zig Kick in pink! The shoe looked so fashionable and I love the overlook feel of the shoe, once I tried it on.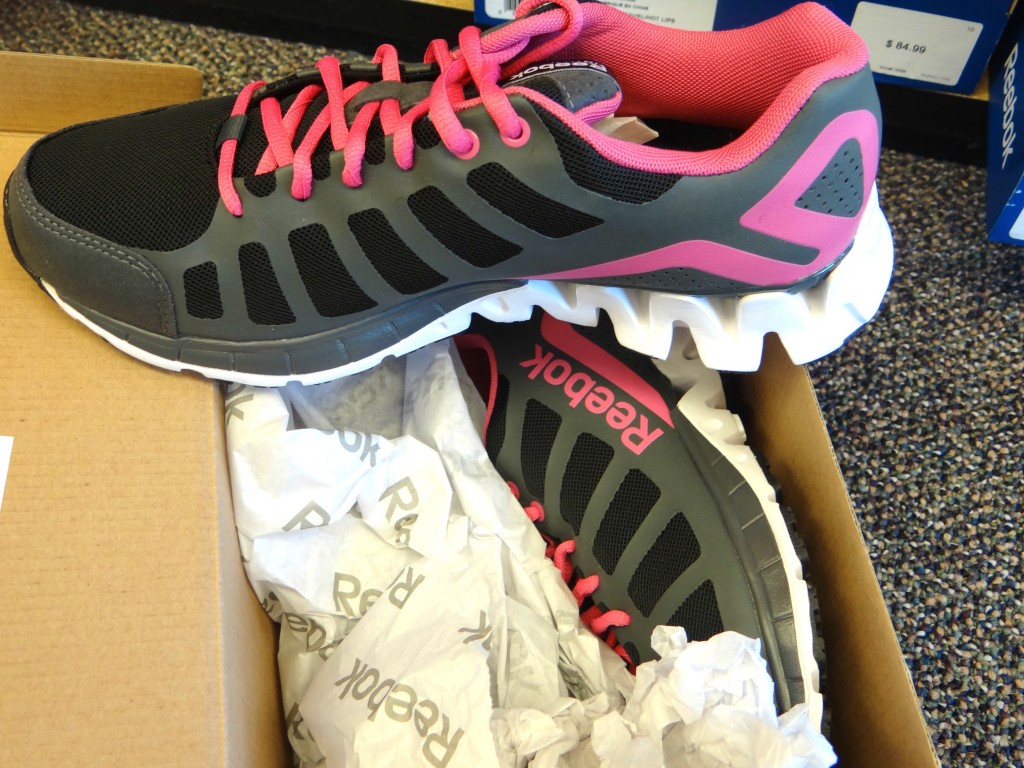 Since I knew Reebok ran true to size, I immediately told the salesperson I needed a size 7. Once it was on, I knew this sneaker was for me. It felt so comfortable on! I have a slighter wider foot and I had no problem getting my foot into this sneaker! I loved the mesh and synthetic upper, and how it was very breathable. The shoe was extremely lightweight, which helps when you are going for that big run.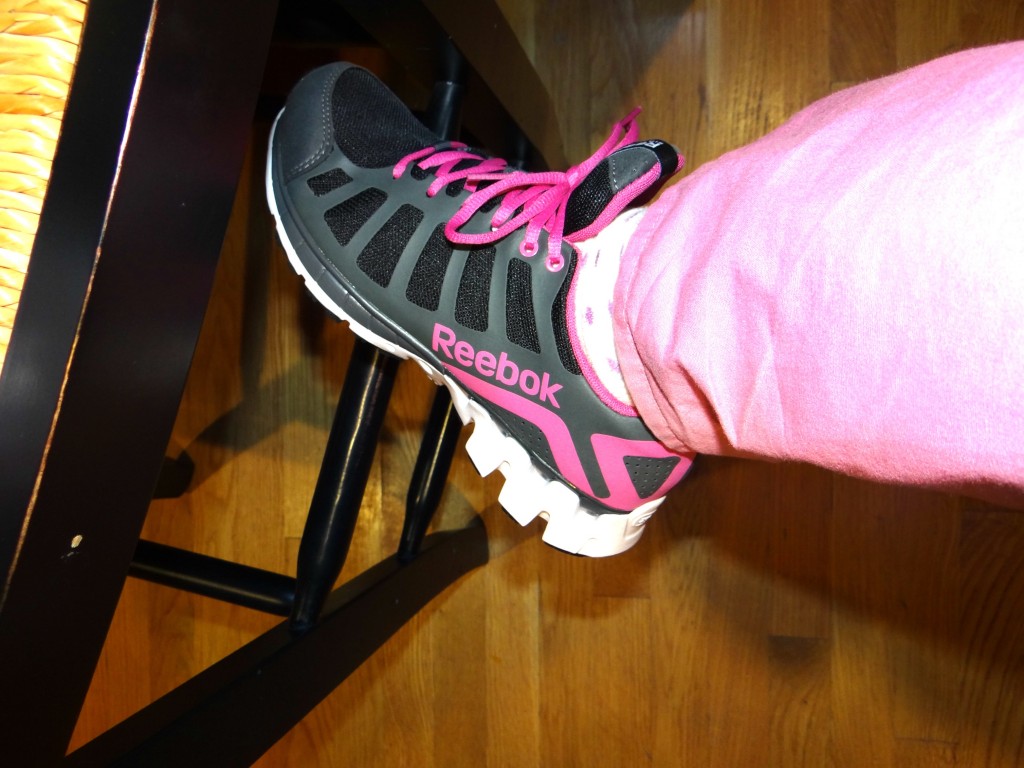 They also provide me with the support that I need when I am running or playing tennis. I no longer have to worry about my feet hurting after a strenuous workout due to my shoes not fitting right. These shoes fit my feet to a T and provide ultimate support, as well as comfort. I also love the fact that these shoes feature the ZigTech cushioning technology for shock absorption.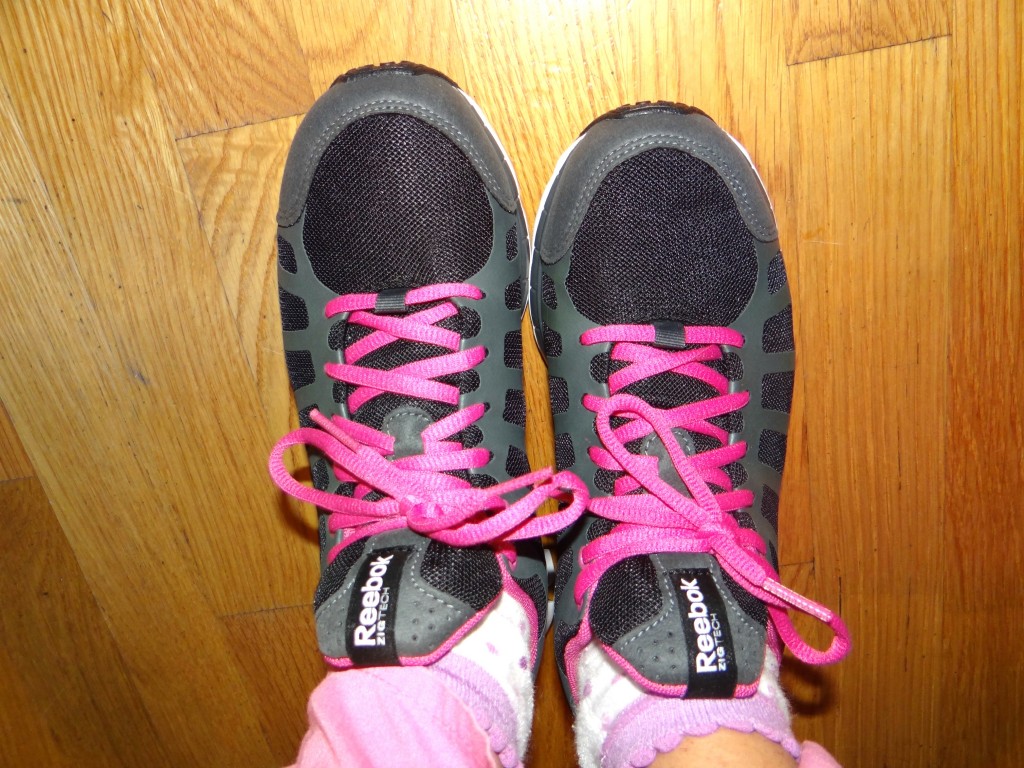 Once I was done deciding what shoe I wanted, I headed over to the girl department to see if I could get Hayley some Reebok sneakers. Unfortunately the particular shoe I wanted started at size 13, which was bigger than her shoe size now. In another year though, Hayley will also be rocking Reebok sneakers.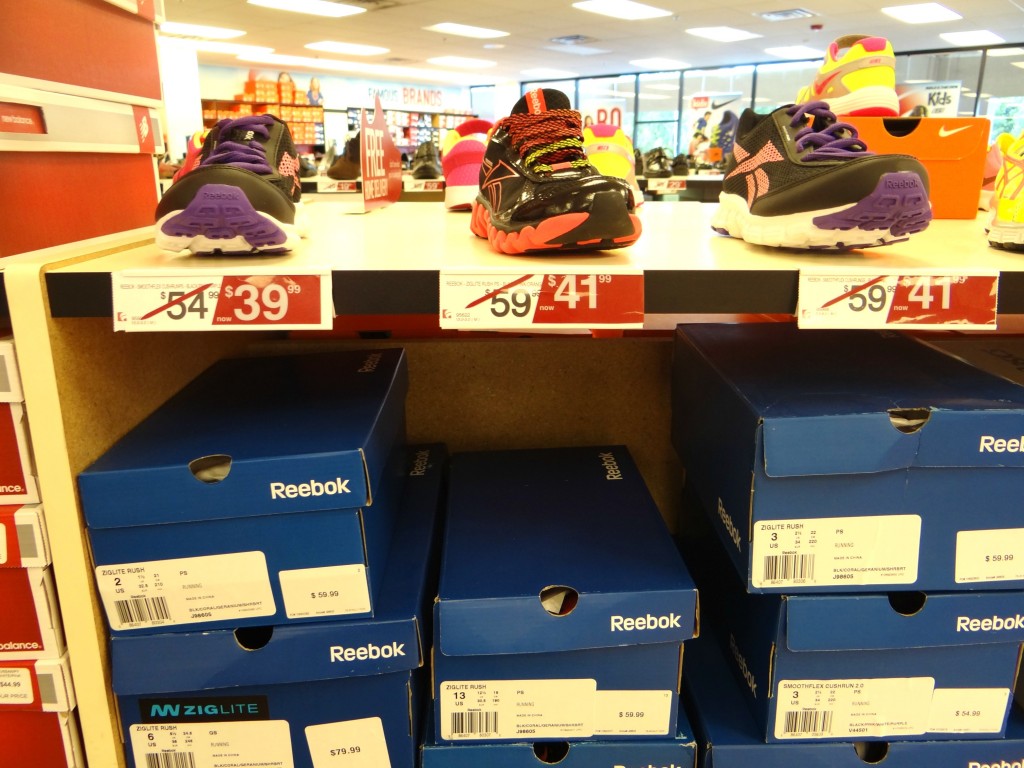 With Back-to-School season starting, it is nice to spend some time on me and get back into shape. Now I am ready with my new Reebok sneakers! Be sure to check out Famous Footwear today for their great selections of affordable, functional, and fashionable Reebok sneakers! Happy Shopping!