This summer has been great because Hayley perfected her swimming and is now a full-on swimmer! She swims in the deep end, goes of the diving board, and swims underwater. I love how she has become a confident swimmer over the summer season. However, one items she needs to swim is a good pair of swim goggles. Hayley will not go into the water without her goggles.
Thankfully, Baby Banz sent Hayley a few pairs of swimming goggles for the summer season. If you are not familiar with Baby Banz, they sell fun summer eyewear, headwear, beach accessories, and more! Basically, if you are shopping for summer, the beach, or vacation items for your children, you will find a great assortment at Baby Banz.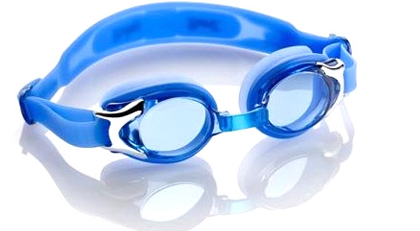 The Baby Banz swim goggles are designed for children 3 years and up. Hayley in the past year has complained of goggles leaking in water as she was swimming or falling off her face. She was getting really frustrated with her goggles, as was I! However, now with her Baby Banz, she never has these problems anymore! She will not take off her Baby Banz when she is in the pool, as she loves them so much! No more water seeping in and no more losing glasses!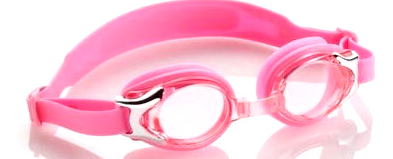 Baby Banz are the perfect goggles for swimming lessons or jumping the waves at the beach. They are made from tough and durable polycarbonate, and are 100 percent UV protective, which is very important this day of age. They also feature an anti-fog system to prevent the lenses from fogging up under any conditions.
Hayley loves the feel of these goggles on her face. She never complains that the goggles hurt her. They have soft, silicon cups that ensure maximum comfort to all wearers of Baby Banz. These are one of the most comfortable goggles we have found in terms of comfort and functionality. They are available in both pink and blue, and all come in a hard case for easy storage.
Be sure to buy Baby Banz today for all your children's goggle needs!
*I received goggles for review. All my opinions are my own and not swayed by outside sources.