As a young girl and even as an adult, Jordache has been a name I have been styling in. If I go through my closet, I can't even begin to tell you how many Jordache jeans I had through the years. You name it and I probably had the style of Jordache that was popular at the time. Now, Jordache is back and bringing the cutest denim shorts, just for kids!
Just as popular as the time Jordache started in 1979, their products pay attention to detailing and focusing on making the best product. They took their basic principles and created this adorable denim shorts line, which is now sold at Walmarts across the country.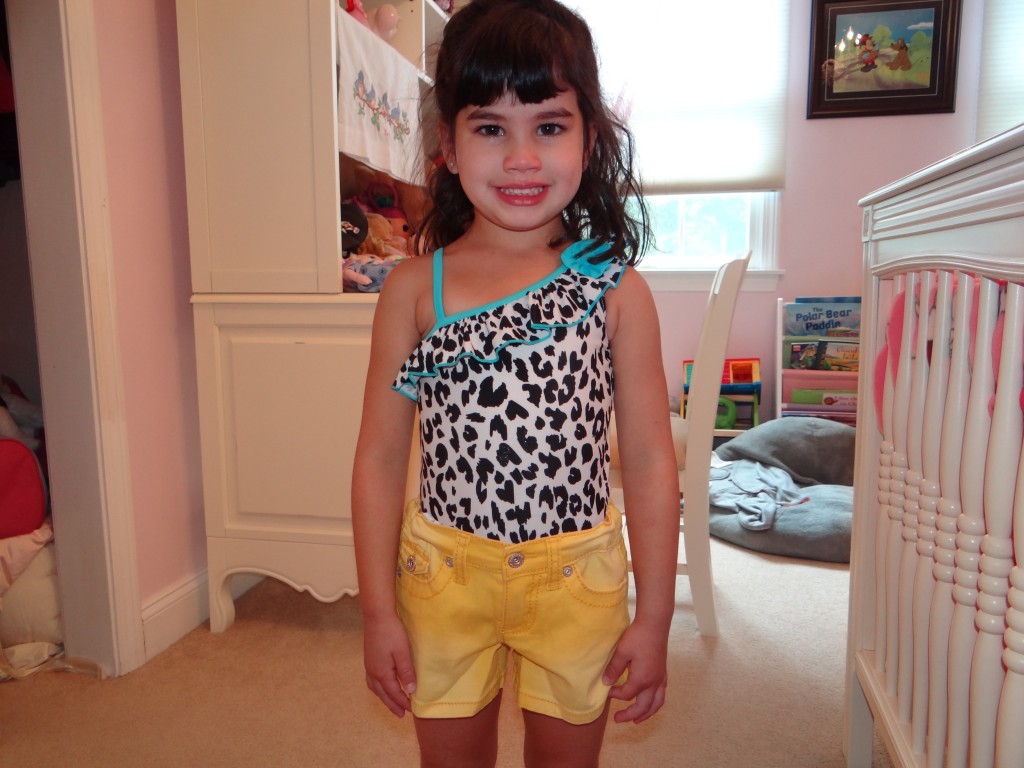 We received the girl's solid colored shorts in yellow and pink. To say these are styling, is an understatement. They feature bold and bright colors, which is what appeals to my five year old these days. They feature a 5 pocket look, so fashion and an adjustable waist, so the shorts can grow with her. She is almost 5 and quite petite, so the shorts were somewhat big on her. However, with the adjustable waist band, she had no trouble wearing them all summer long. The best part is they will also fit next summer!
Each pair of the Jordache Denim Shorts features adorable stitching and a faded look, which is a big fashion statement these days! They come in three different colors and are priced very well for a great look.
Some other features of the Jordache Denim Shorts include:
Jordache Girls' Solid Colored Shorts:
54% ramie/26% cotton/19% polyester/1% spandex
Shorts
Adjustable waist
5 pocket styling with flap back pockets
Button and zipper closure
Machine wash cold
Comes in sizes 4-16
These shorts were great for the summer and will be a fan favorite of hers through the early parts of the fall. Now is the time to stock up on clothes for next summer, and what better way than to head to Walmart, and purchase a pair of Jordache Denim Shorts! Pair them with a teeshirt and your child will be good to go!
*I received pairs of shorts for review. All my opinions are my own and not swayed by outside sources.