*The reviewer has been compensated in the form of a Best Buy Gift Card and/or received the product/service at a reduced price or for free*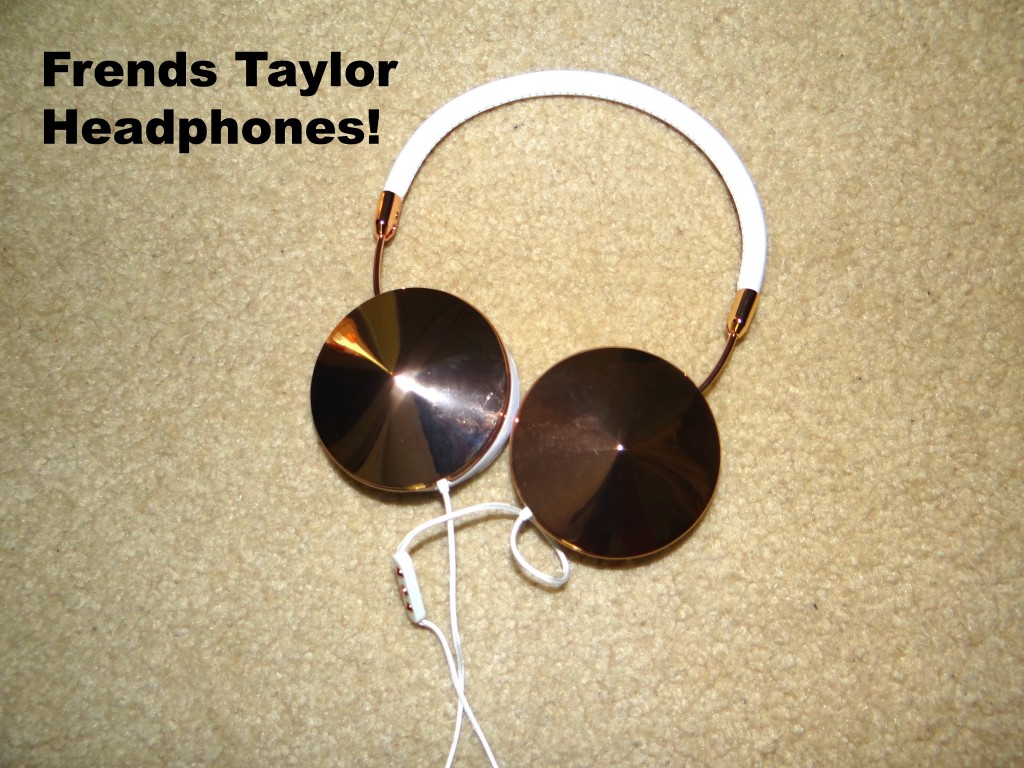 As a Best Buy Blogger, I get introduced to some fantastic products that I might have never heard of before. One of these products I recently tested out was the Frends "Taylor" headphones which can be directly purchased at Bestbuymobile.com or picked up directly at Best Buy Mobile stores throughout the country.  To say these headphones are awesome, is an understatement!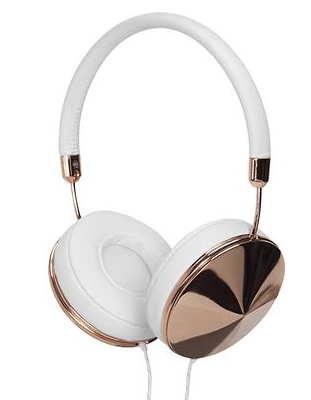 So, you might be wondering-Why are these headphones so great? The answer is easy. First off, they are made with women fashion in mind. The people at Frends crafted a collection of women's designer headphones using artisan techniques and high quality materials to achieve a striking and fashionable look. The Frends Taylor Headphone I received were made with refined, genuine leather and hand crafted metal. They take fashion to the highest level.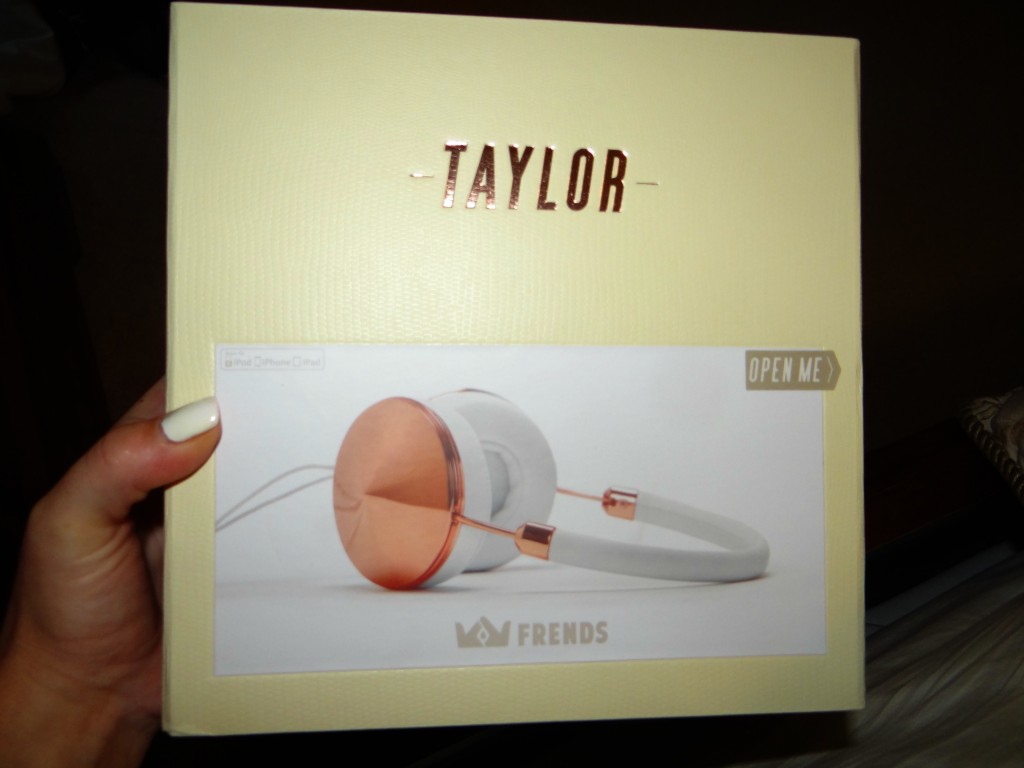 Besides bringing fashion to women across the country, these Frends Taylor headphones are super comfortable. They are made with memory foam ear cushions that will not interfere or leave marks around the ear region. You will also be able to wear earrings when wearing these headphones with no problem at all. Unlike traditional headphones, the sealed internal headband adjustment eliminates hair snags. So many times with my other headphones, I struggled to get them off without causing myself pain. These readily go on and off, and once on, feel unbelievably comfortable. It also comes with a soft touch fabric cord for your listening pleasure.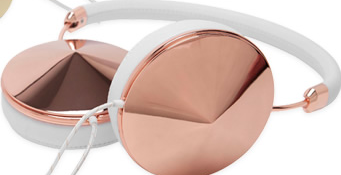 With the Frends Taylor Stylish Headphones, you can listen to music or talk to a Frend with the three button mic control. You can use the headphones with any mobile device, tablet, or computer to listen to music. The acoustics are tuned for optimal clarity without overpowering the sound with bass. The collection has been developed and tuned by the same expert manufacturers who are responsible for Beats by Dre and Monster. However, what sets them apart is they finely tuned them specifically for women's discerning ear focusing on clarity, warmth, and range rather than overpowering base. I really enjoy listening to my music with these headphones because they make my music sound so clear and not overly loud, which is a turn off when I used other headphones. I don't want to be in a rock concert- if you know what I mean! Oh and might I add that the full, rich sound comes from a premium 40 mm driver.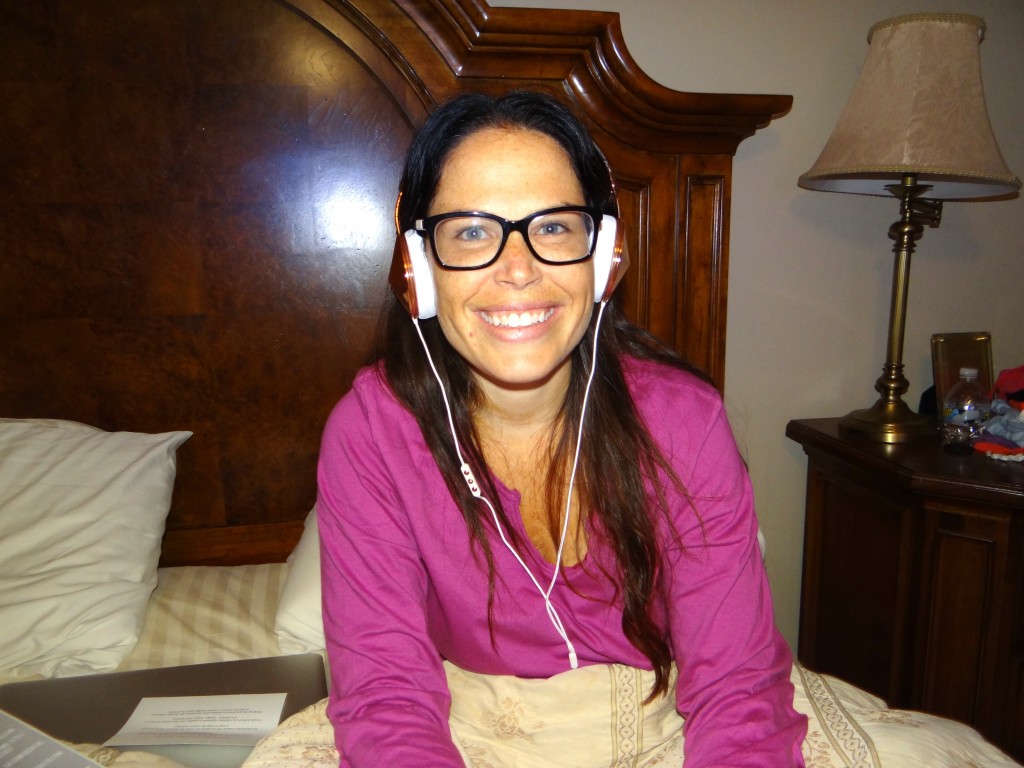 Now for one of the most awesome features of these Frends Taylor headphones is once you are done, they collapse into a zipper carrying case (which comes with the headphones) or even a pocket. I was amazed that the design allows it to be fully collapsable! I have never seen this with any other headphones that I have owned in the past.
The Frends Taylor headphones bridges the gap between fashion and the electronic world. The jewelry inspired  design is quite fashionable, the comfort is second to none, and the music sounds incredible anytime I have the headphones on. It brings the beauty of sound straight from the runway!
Be sure to purchase the Frends Taylor Headphones at Bestbuymobile.com or inside Best Buy Mobile Stores today! They retail for around $200, but it truly is worth every penny! They are absolutely beautiful and fully functional! This will be  your newest statement piece. Turn the sidewalk into a catwalk with this over-ear headphone! Soft leather in crisp white combined with gold metal hardware make it look just as good as it sounds.
** Explore Best Buy Mobile specialty stores – these shops are found locally in malls or in your neighborhood shopping centers, and are focused on mobile devices and accessories. Shop for the latest smartphones and tablets from Verizon, AT&T and Sprint, from all the top brands, along with stylish accessories to suit your lifestyle. The staff is highly trained, yet non-commissioned, so they can help determine the right phone for you, as well as compare plans across the carriers. They can set up and activate your new phone, transfer your contacts and data and set you up with the complimentary Walk Out Working™ program. To find a Best Buy Mobile specialty store, go to www.BestBuyMobile.com.
There is also a wonderful  10% off Frends headphones offer only valid at Best Buy Mobile Specialty Stores from 7/28/13- 8/10/13. Click here for the Frends headphones coupon: 10 percent off.