**Comcast Cable Communications Management, LLC, through its contractor, Mom Central Consulting, provided a promotional item as a thank you to the blogger who made this post for participating in this campaign.  The opinions and experiences expressed in this post are solely the bloggers opinions, based on the blogger's experiences and do not reflect any positions or opinions of Comcast Communications Management, LLC"**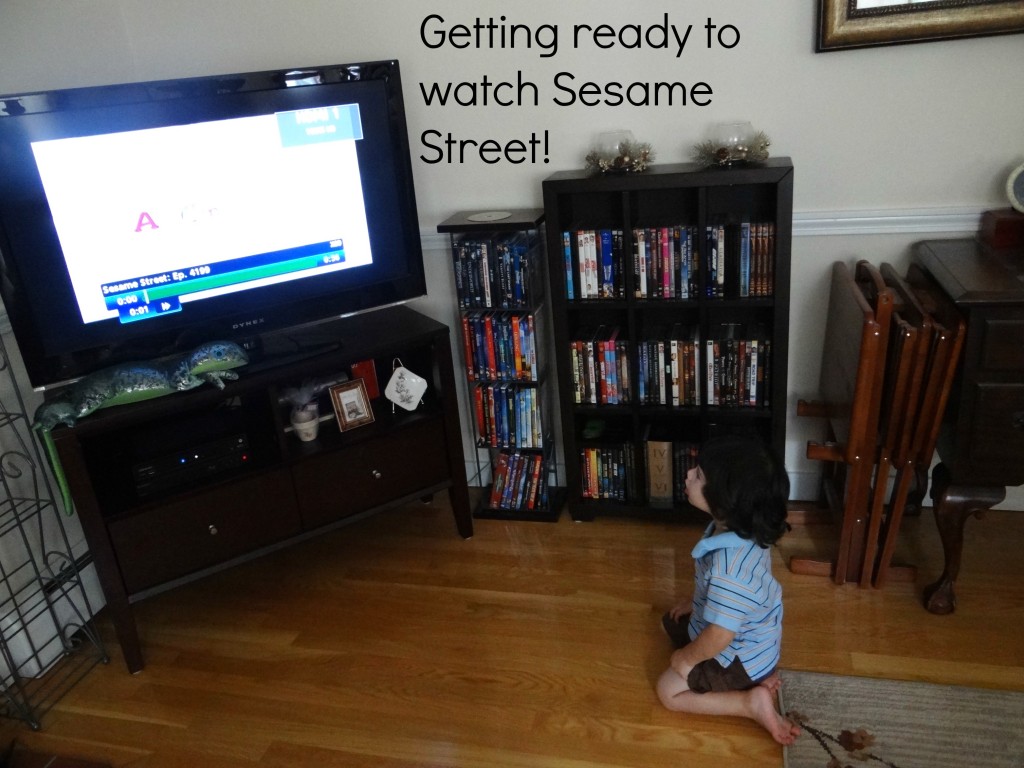 This is the time of year when I take both kids and head to New Jersey to visit my parents. Imagine 5 hours in the car with traffic and two kids who do not like to be strapped into a car seat. Luckily for me, I can now rely on the Comcast Xfinity Player App to make both Hayley and Zane happy in the car.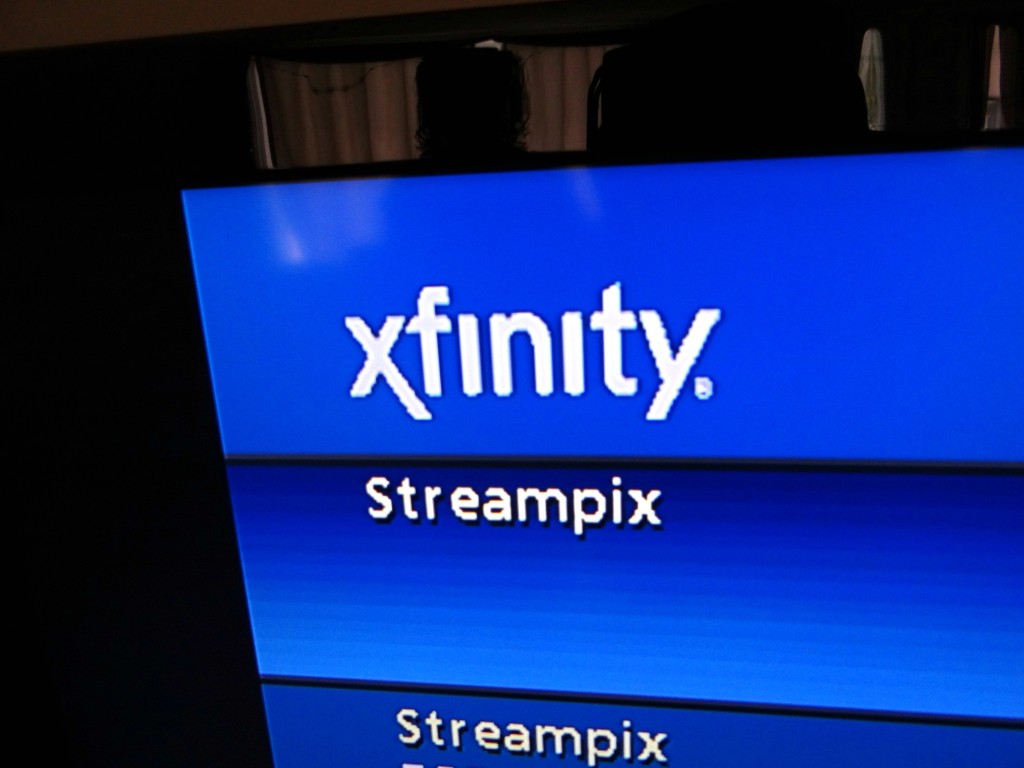 Before I begin talking about the Comcast Xfinity Player App, I must tell  you why I love Comcast Xfinity so much! I found out about Comcast Xfinity services when I was visiting my parents. I turned on the television and noticed how amazing the selection of movies/shows there was, using the On Demand feature. Then I perused the kid section of On Demand, and I was in awe. Seriously, just about every television show and movie I could ever imagine for my kids was listed! Comcast On Demand's catalog has over 1,000 downloadable kid-friendly shows with Xfinity Digital TV and Streampix subscriptions- yes, I said 1,000!
Some of Hayley and Zane's favorites can be streamed any time of the day, at any time. We no longer have to wait for a specific show to come on- we simply use the great On Demand feature. Some of their favorite movies  include  Finding Nemo, Annie, and Madeline, while their favorite TV shows include Sophia the 1st (Hayley is obsessed), Special Agent Oso, and Handy Mandy.  If you do not like one of these shows/movies do not worry as Xfinity's showcases family-friendly content  from  the top brands such as Nickelodeon, Disney, Sprout, Cartoon Network, Angry Birds Toons, PBS KIDS, the HUB Network, Dreamworks, NBCUniversal and more! Xfinity TV customers will have access to all the best kids TV shows including Dora the Explorer, Angry Birds Toons, Sofia the First, Phineas and Ferb, Ben 10, Mickey Mouse Clubhouse, The Chica Show, Sid the Science Kid, Lazy Town, Pajanimals, My Little Pony: Friendship Is Magic! Amazing,right?!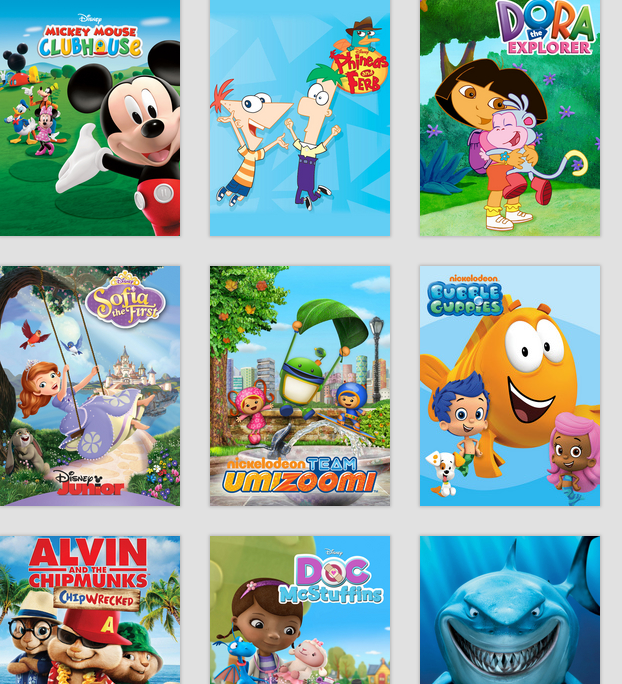 It gets better because  hundreds of these shows can be downloaded directly to tablets and smartphones and enjoyed in places where there's no Internet connection! That is right, you do have to watch the shows on your TV, you can enjoy it on most smartphones,computer, tablets, and more! If you have two or more kids (like mine) who fight about watching the same show, they will be readily able to watch what they want on their own individual device. Hayley can watch her show on my Ipad and Zane can watch a completely different show on my phone. Most of the shows can be enjoyed in places where there's no Internet connection.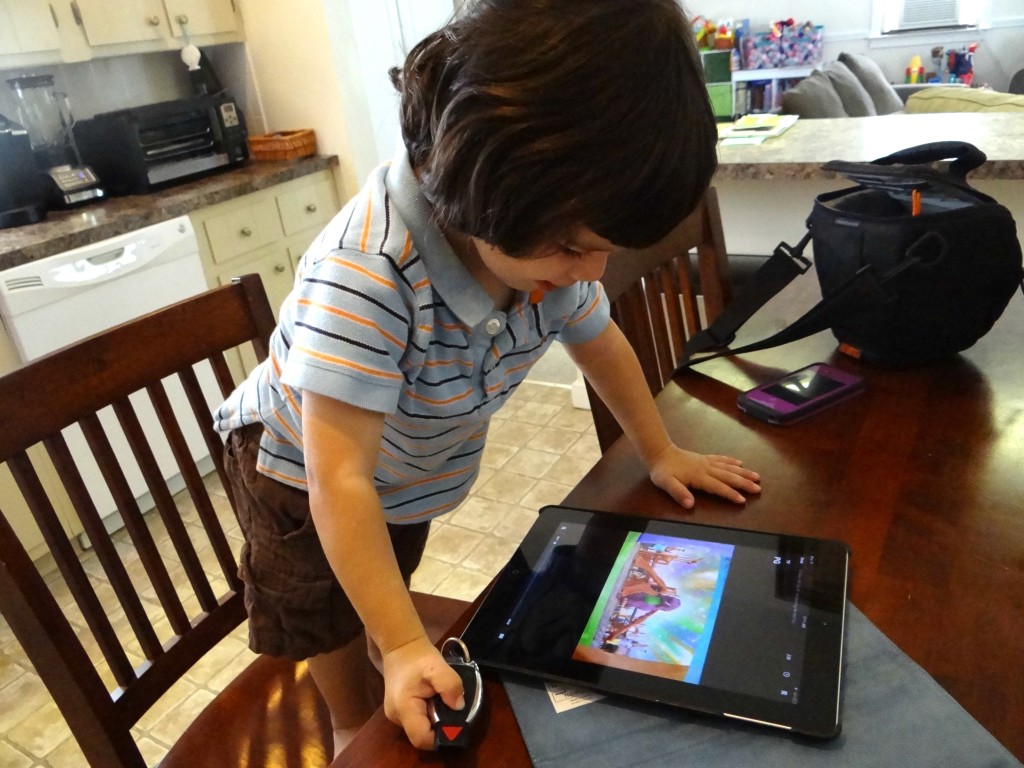 Now, for one of my favorite features I actually just learned about- the Xfinity TV Player App!  This is a completely free app that is downloadable in the app store. You simply need a Comcast Xfinity account (your login information) and you can readily access the app on your iPad, android phone, iPhone, and other devices.  The Xfinity TV Player app allows customers of Comcast  to download content directly to their mobile devices for offline viewing. Once  you downloaded what you want, you can disconnect and still watch that content on the go! You simply download the shows for your children before you set out on your road trip, and they will be able to watch even when there is no WIFI access. This helps so much for those long trips when we do not have any WIFI and the kids want to still watch their favorites! Now they can watch with Comcast's Xfinity! It helps retain that "anytime, anywhere" entertainment experience that kids are looking for and parents yearn for, when they are on long driving trips.  It is a truly awesome app for on-the-go watching. It also allows a simple search on the top of the app for favorite shows and movies.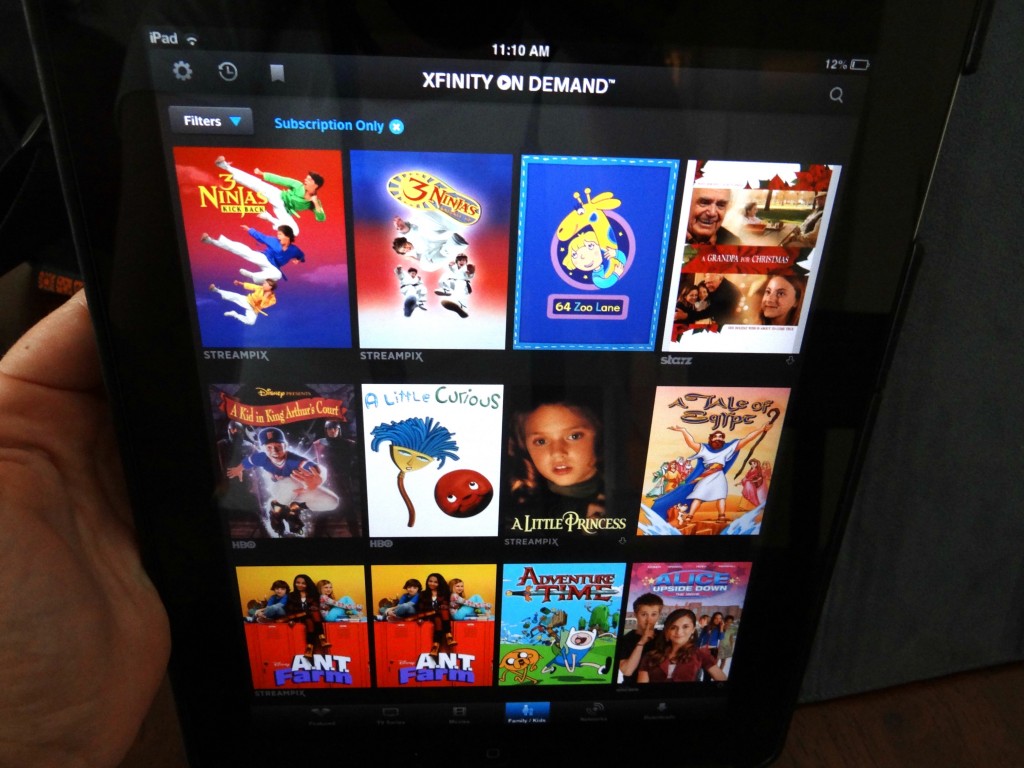 In addition, Comcast provides parental controls, so you can monitor what your kids watch. Common Sense Media integrates with Xfinity TV to help me make informed choices about the entertainment for my family through a media ratings system based on child development guidelines.  Having young children, this is very important to me, as I do not want them watching shows that are not age appropriate. All I have to do is set up a parental control code with a pin number  and I can restrict what the kids watch on all of their devices.
Common Sense Media's ratings are also  fully integrated into Comcast's next-generation X2 platform — providing clear, practical information for parents. It allows Xfinity TV customers to filter kids' content by age and most-watched on Xfinity On Demand. Whether you're watching on a TV, PC, tablet, or smartphone, you will always have access to this important resources. In addition, Comcast allows families a way to  talk about online behavior, explore TV and movie ratings, decide what content is age appropriate, and set controls across a variety of platforms through their site.
This summer, be sure to take advantage of Comcast and all of their great offerings. Having the Comcast Xfinity App has been a true lifesaver and if you have children, you will definitely want to download the app. To find out more information about the app and how you can bring their favorite shows on the road this summer, simply click here: Comcast Xfinity Player App. Now you can enjoy the road trip without hearing, "Are we there yet!"