I always dread making the kids lunches because I never know what to put the sandwiches in. I hate using plastic and hardly ever do, as it is bad for the environment and I hate rinsing out plastic! I also hate wrapping the sandwiches in plastic wrap as it tends to mush the sandwich together.
Thankfully Bumkins, the maker of so many innovative baby products, has come out with the solution to all my lunchtime needs- the Bumkins Snack Bags!  These snack bags are made in various sizes so you can keep a full sandwich in a bigger Bumkin bag, or a smaller choice of a snack, such as grapes, in the smaller size bag. Each bag features it's own proprietary fabric and are made of various styles, shapes, colors, and sizes.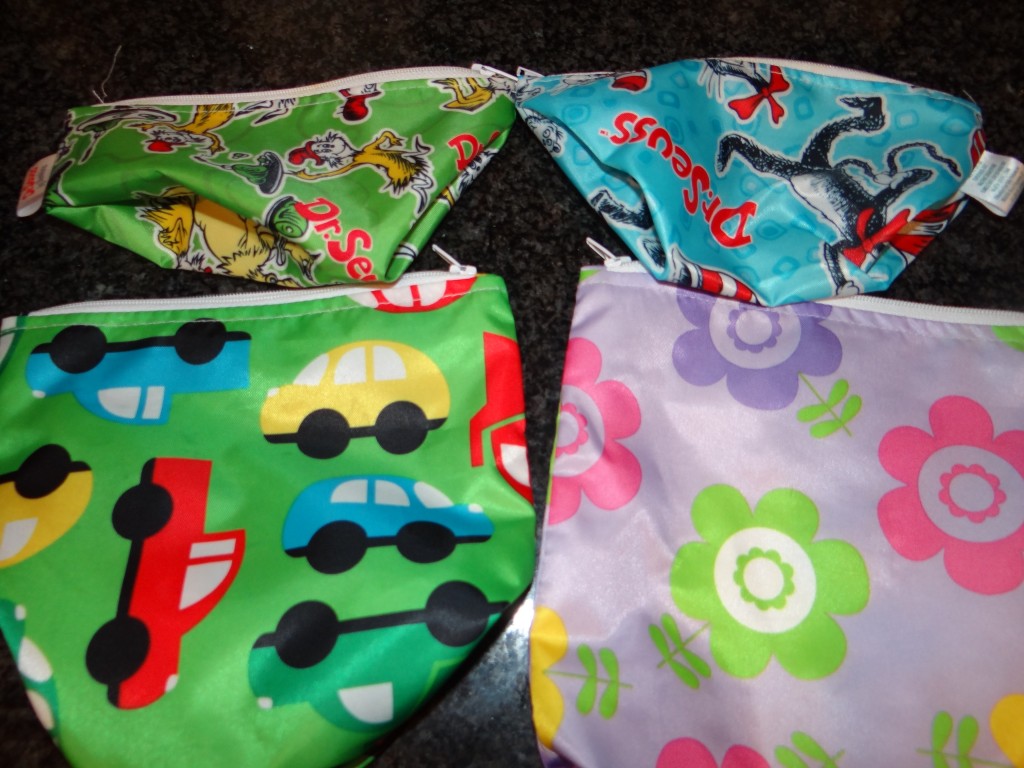 Some of the designs features the Cat in the Hat, fishies, crocs, birds, turtles, bunny garden, and more! Each bag is made with a great zipper, so there is no chance of leakage once the bag is closed. I have put grapes that were wet in there and they held them perfectly! Hayley loves these bags as she calls them her "Designer fun bags!"
Bumkins reusable snack bags are the eco-friendly alternative to single-use plastic baggies. They have so many great uses such as for picnics, hiking, camping, cycling, fishing, dog treats, road trips and so much more! I have been using these in the kids lunches for a long time now, and absolutely love them! I am definitely ordering more of them for fall once school starts!
Be sure to check out Bumkins reusable snack bags, as well as the Bumkins lines of bibs on their website today! All of their products are Lead free, PVC free, BPA free, Phthalates free, and Vinyl free!
* We received several products to review. All my opinions are my own and not swayed by outside sources.