** This is a sponsored post written by me on behalf of The Motherhood and the Leukemia and Lymphoma Society and Team In Training. All opinions are my own and not swayed by outside sources.*

I want to introduce everyone to this beautiful three year old girl named Belle:
Belle's mom, Melissa, has been a friend of mine since the days we met when bringing our kids to baby activities. In December 2012, Melissa and her family's life was forever changed. Belle was diagnosed with Acute Lymphoblastic Leukemia, or ALL. It all started when we went out to dinner on a Thursday when Melissa was telling us that Belle was very sick with a high fever. The doctor at that point told her to keep a watch on the fever and if it elevated, to bring her right in again. That Sunday morning her fever did indeed spike and she woke up with black and blue marks all through her body. The doctor immediately did a blood test and later that day, sweet Belle was put into the cancer ward at Hasbro Children's Hospital. She spent 6 weeks in the hospital going through chemotherapy, blood tests, and talks of marrow transplants. Did I mention she is 3?!!!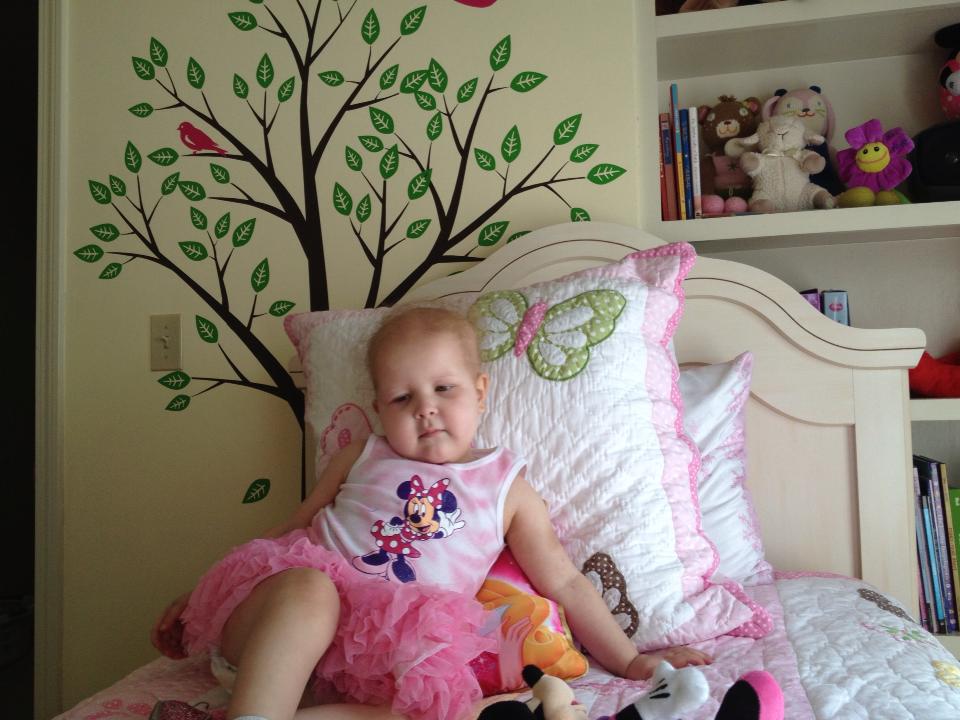 Belle is a true rockstar and fighting every single day. It is now about 7 months later and while she is not out of the woods by any stretch yet, she is the strongest little girl I know. Melissa takes Belle every week for chemotherapy and recently she has been allowed to resume a "normal" way of life. When I say normal though, it is not the normal life that most toddlers go through. She is constantly in and out of the hospital and is monitored 24/7, 365 years a day of her life! It brings tears to my eyes even writing this because no parent should have to ever go through this horrible journey!
Unfortunately, Belle is just one of many that are currently fighting blood cancers or will be diagnosed this year. However, to fight this disease takes a lot of prayers and money for research, and hopefully with more clinical trials a cure can be found. One of the ways this is done is through Team in Training program,  which is the flagship fundraising campaign of The Leukemia and Lymphoma Society.
If you are not familiar with The Leukemia and Lymphoma Society, it is the world's largest voluntary health care agency dedicated to blood cancer. The Leukemia and Lymphoma Society (LLS) mission is to find a cure  for  leukemia, lymphoma, Hodgkin's disease and myeloma, as well as  improving the quality of life of patients and their families. LLS funds lifesaving blood cancer research around the world and provides free information and support services. For a family like Melissa's, she relies on LLS to help her understand this horrible disease and give her a support system! It is in an invaluable organization for families who are having to endure the unnecessary evils of Leukemia and Lymphoma. Just this year alone, the LLS is supporting over 300 research projects with the end goal of finding lifesaving therapies for blood cancer patients!
Here is some good news: With the help and support of LLS and Team in Training, the survival rate for many blood cancer patients in North America has doubled, tripled or even quadrupled! In 1964, a child's chance of surviving acute lymphoblastic leukemia (ALL), the most common form of childhood leukemia, was 3%. Today, about 90% of children survive.
Now is our chance to help and one of the best ways to do so is simply going out and getting a little exercise. Check out the Team in Training website to learn how you can participate in a race near you and help kick blood cancer away!  Team in Training (TNT)  is the world's largest and most successful charity sports endurance training program.  TNT gives participants a choice of more than 200 accredited national and local events in the United States and abroad. When I went to see how I can help out and find a TNT race, I saw so many exciting races including marathons, half marathons, triathlons, hike adventures, obstacle races, and more! There is a race for everybody and simply by participating, we are all helping to fight these horrible blood cancers!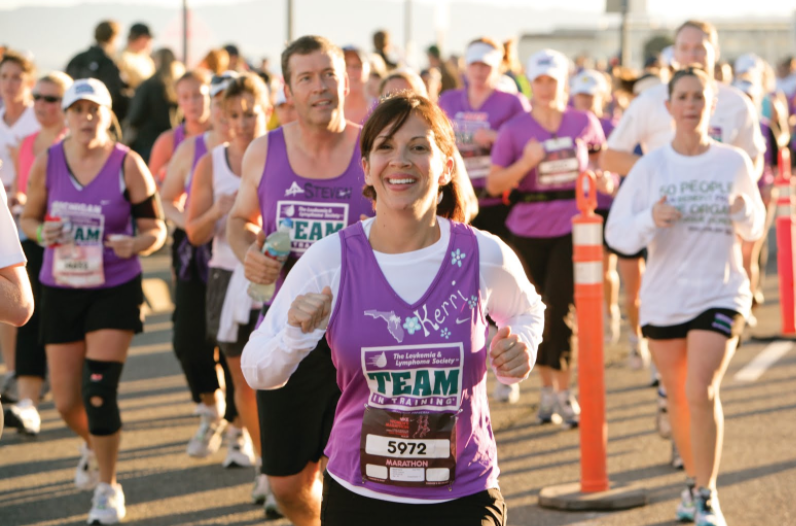 If you sign up for a race and start raising funds, you will receive four to five months of personalized training by TNT-certified professional coaches. Signing up is truly a win-win situation! TNT harnesses the power of physical activity to support LLS's mission to find cures and ensure access to treatments for blood cancer patients, and make a positive impact on the quality of life for patients with blood cancer and their families. Through the years, TNT has trained more than 570,000 people and helped LLS invest more than $875 million in research to discover and deliver breakthrough cancer treatments that are saving lives today.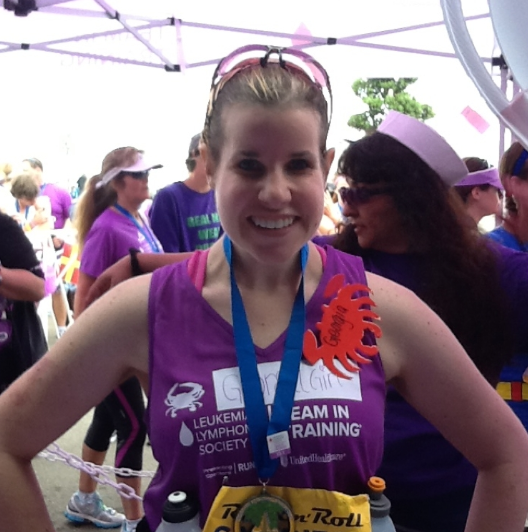 However, much more help is needed! Despite advances in survival rates, about half of blood cancer patients do not survive, so more funding is needed to advance research and ensure access to treatments. PLEASE HELP LLS ACHIEVE ITS GOAL OF A WORLD WITHOUT BLOOD CANCER BY JOINING TNT!!! Again, for more information and to find a race near you click here: TNT.
I personally want to thank you for reading this! It is something that is very near and dear to my heart and I hope you will all help Team in Training and The Leukemia and Lymphoma Society today! Thank you!
Giveaway:  The LLS is providing a fun Team In Training gift bag for one lucky reader including  a shirt, pens, mug, sunscreen and other goodies. For this giveaway, simply leave me a comment and tell me what you learned about the Leukemia and Lymphoma Society and The Team in Training in the comment section proceeding this post. For an additional +2 entries, please tweet out this giveaway mentioning Help Fight Childhood Cancer with TNT #LLSTNT @dentistmel. This can be done daily but please put verification in the links below. Winner chosen by random.org on July 31, 2013. Good luck!