**I am a member of the Collective Bias®  Social Fabric® Community.  This shop has been compensated as part of a social shopper insights study for Collective Bias and their client.**
As a dentist, I have been a fan of the Philips Sonicare brand since my dental school days.  Sonicare is a name I trust and recommend not only professionally, but personally too. After all, Sonicare is the #1 recommended brand by my profession. That is why I was very excited to receive the brand new Philips Sonicare PowerUp to try out and see how it would perfect my smile. Want to see how much I love the PowerUp? Then you do not want to miss this video that I made: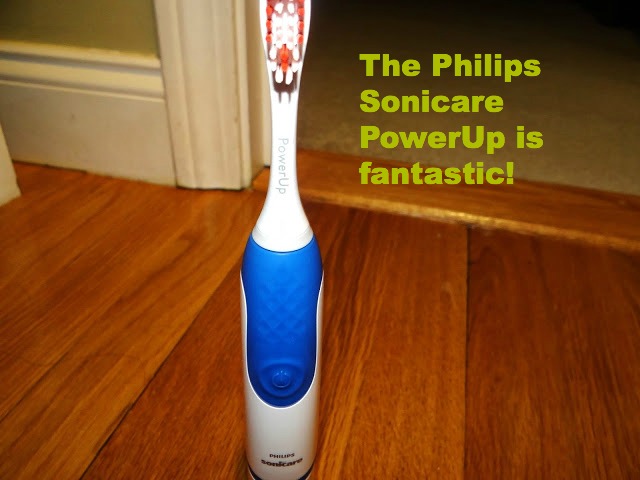 When I received the PowerUp, I immediately took it out of the package and the first thing that I noticed was how simple the PowerUp is to use. You simply put the batteries into the bottom battery section and then power it on via a touch button. It will then allow you to brush for a full two minutes before it automatically shuts off. This is so important because according to the ADA (the American Dental Association), it is recommended to brush a full two minutes, twice a day. Most people who own manual toothbrushes end up brushing their teeth for exactly 30 seconds. I know, even as a dentist, I was guilty of that! However, you never need to worry about this because the PowerUp will do all the work for you- press the button and it will go for the full two minutes before it shuts off. The bristles on the toothbrush will also begin to fade when replacement heads are needed, which will be around 3 months. Sonicare makes it very easy for all of us!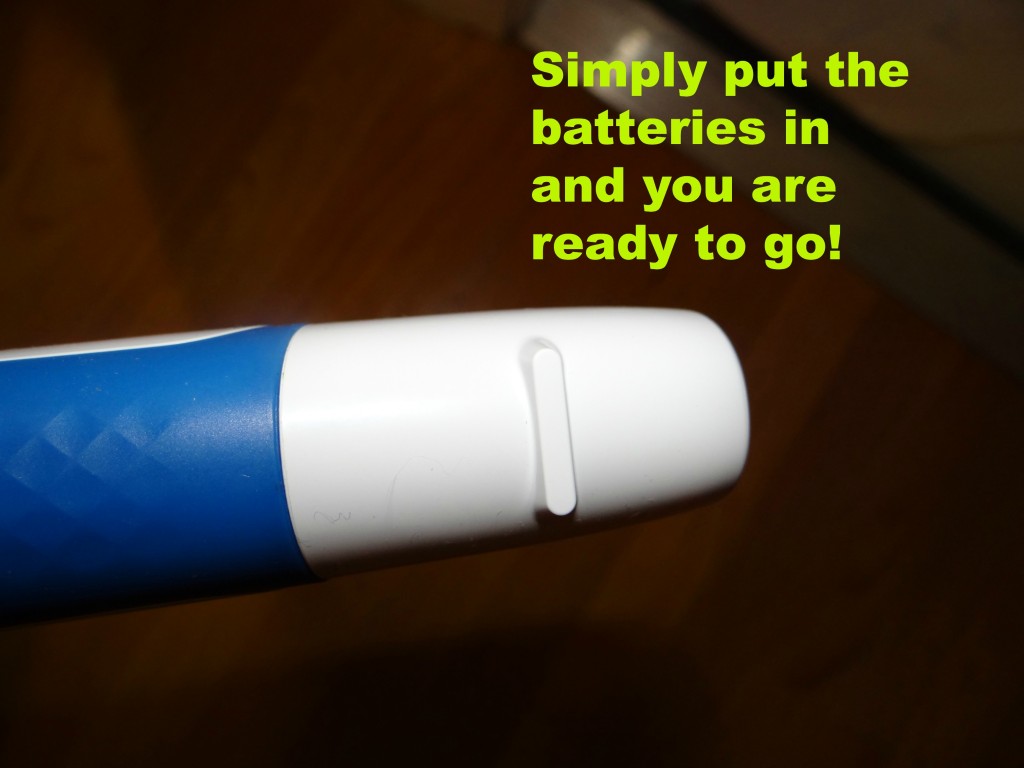 Once I received the Philips Sonicare PowerUp, I gave myself 7 days to see how I liked the toothbrush. Well, the results were outstanding! My gums, teeth, and overall smile has never felt better!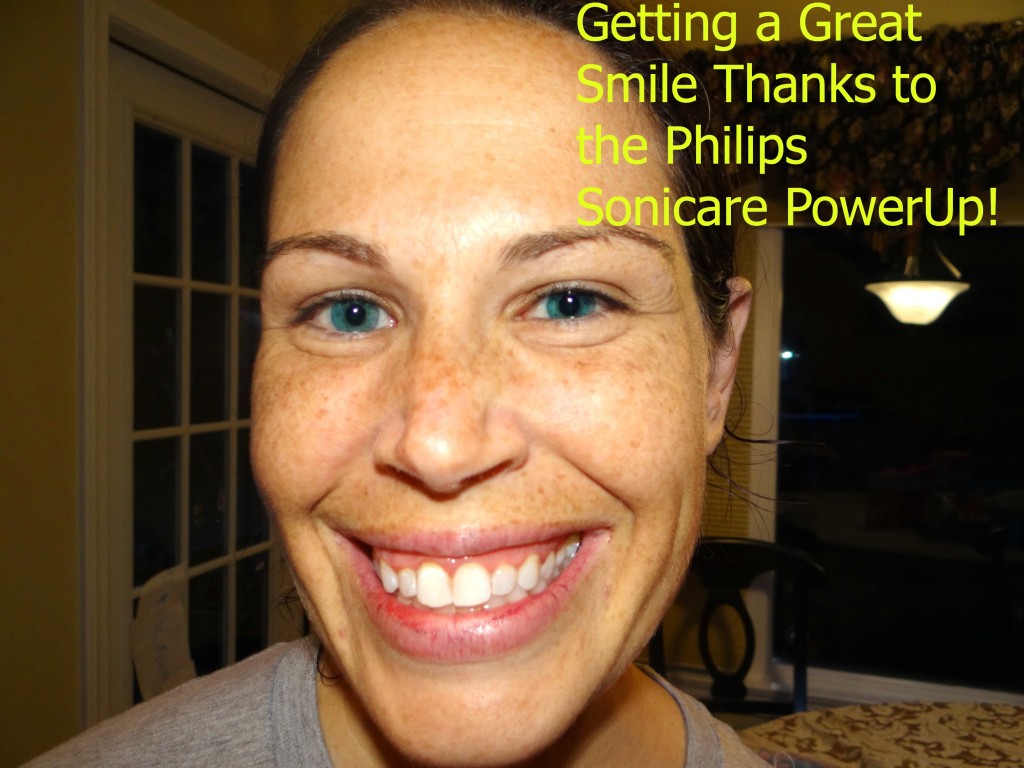 The Philips Sonicare PowerUp is designed to be as easy to use as your manual toothbrush, while delivering superior results and a better experience. It helps remove plaque, reduces cavities, and helps improve gum health. With all of this, you will have a beautiful and shining smile!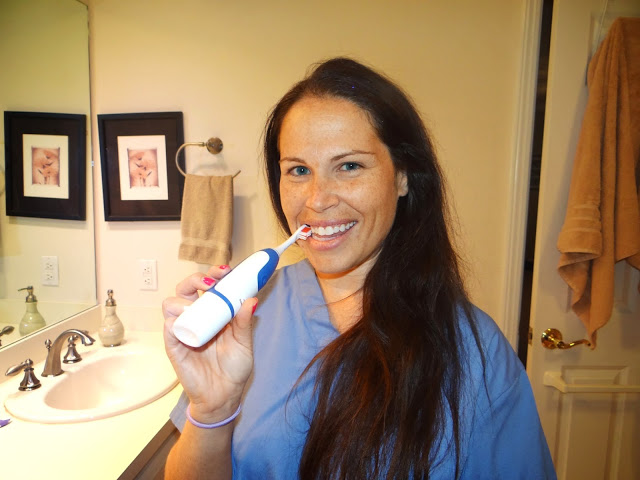 I know prior to using the PowerUp, I was slacking on oral hygiene- I know shame on me! However, once I got back to my good oral hygiene schedule and incorporated the PowerUp, my mouth feels that much more healthier. My oral hygiene has improved ten-fold. I remember remarking to my husband prior to trying the PowerUp, that my gums would bleed when I brushed, which is a sign of unhealthy gums and brushing the wrong way. When I used my manual toothbrush, I was brushing too hard and I was not even aware I was doing it. However, with the  way the PowerUp delivers the perfect amount of vibration, you are getting even healthier gums. My gums no longer bleed and I have the PowerUp to thank for that.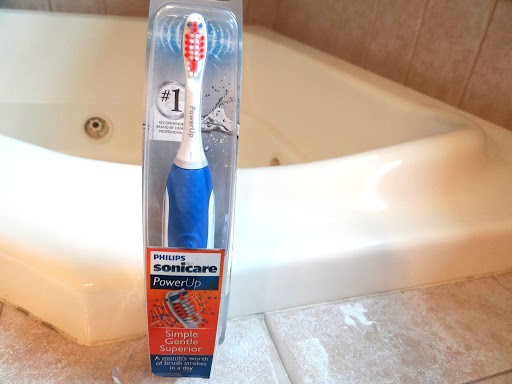 You are also getting more brush strokes in a day with the PowerUp than your manual toothbrush can do in a month. Think about that- it is simply amazing and music to a dentist's ears! With a manual toothbrush, you probably won't achieve the same beautiful smile, which equates to being confident, that you will get using the Philips Sonicare PowerUp. The PowerUp is simple, gentle, and superior! I am such a fan of the PowerUp, that I now plan to visit Walmart to buy my husband one.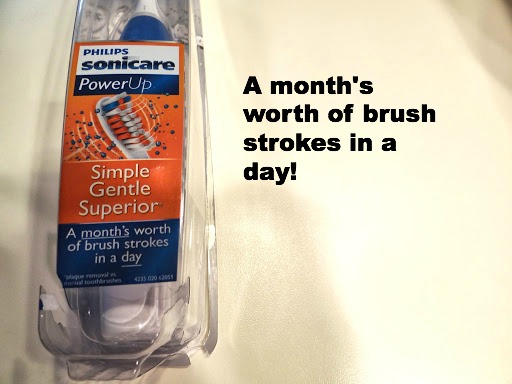 So, now you might be thinking-what do I do with all my old manual toothbrushes hanging around? That is a very simple question with a couple of easy solutions. How about using your manual toothbrushes to reach those areas around your sink or faucet you are always struggling to clean? Or how about using your manual toothbrush to clean your jewelry or possibly the keys of your computer? You don't need to throw away your manual toothbrushes when you upgrade to the PowerUp-simply re-purpose them for other uses!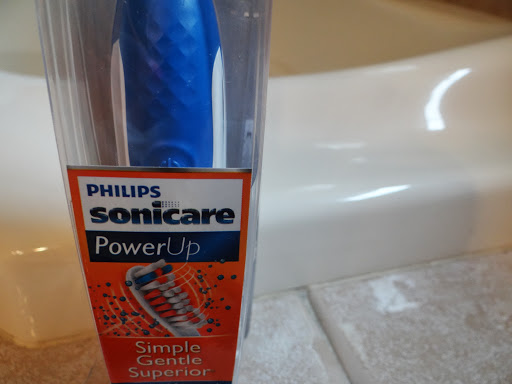 I have never been as happy with my smile since starting to use the Philips Sonicare PowerUp. My mouth feels so fresh, my gums look less puffy, my cavity rate is decreasing, and my oral hygiene is at the top of its game. I highly recommend picking up the new Sonicare PowerUp at your local Walmart today, which is priced under $20, so it is extremely affordable!  Also, feel free to follow Philips Sonicare on Facebook/Twitter to learn more. On their Facebook page, there is a neat video showing the evolution of toothbrushes. It is definitely worth a look!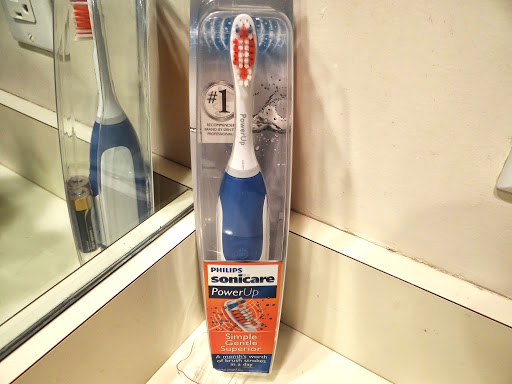 Giveaway: One winner will receive the new Sonicare PowerUp. This giveaway is run via rafflecopter so click read more to see the actual giveaway. The only mandatory entry is to tell me something you learned about the PowerUp from my video above. Please put all comments in the comment section proceeding the post. While the other entries are optional, I highly suggest filling them out to increase your chances of winning. US only. Good luck!