This is a sponsored post by me on behalf of Lifescript.com.
"It will never happen to me" are the words spoken by most people when we are talking about the dreaded C-word: cancer.  These words entered my mouth in the past until I found out my best friend's mom was diagnosed with stage 3 breast cancer, just one month after my mom got cleared from a benign tumor that was found in her right breast on a biopsy. You read so many breast cancer articles but you usually push them to the side until something happens to you, a family member, a friend, or a caregiver. Unfortunately, breast cancer is becoming more and more prevalent and we need to arm ourselves with the facts about breast cancer.
This is my mom who has had two scares in the past 10 years.  When she got her results back from her mammography, she had to get two tumors biopsied and thankfully both were benign. It certainly was a huge scare that many people in this world have to deal with on an every day basis.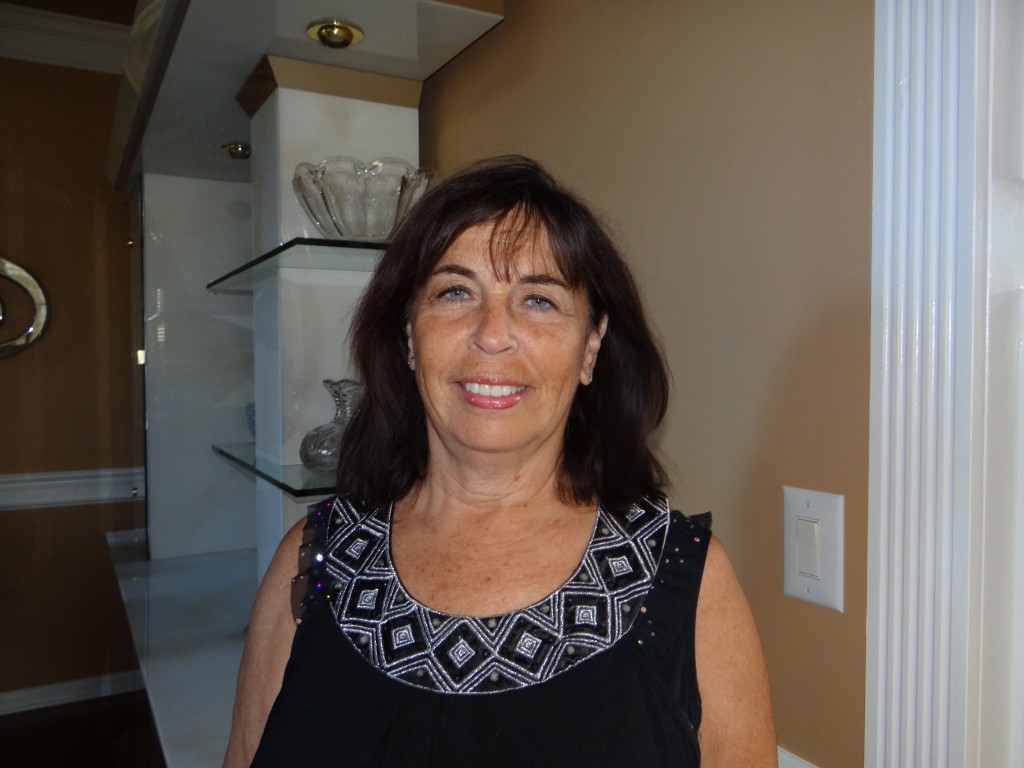 As I said before, my best friend's mom, Eleanor, got diagnosed with stage 3 breast cancer one day when they found a lump in her right breast. She was a perfectly healthy woman who never had any health problems previously. That day of her diagnosis really shook her and her family's life for the worse. She ended up going through a double mastectomy, radiation, and chemotherapy, to ultimately beat her cancer diagnosis. Unfortunately, six months later she got the news that she had developed Acute Myeloid Leukemia as a result of the chemotherapy. It was a long and arduous journey for her, but today, I am proud to say she is 5 years in remission. Her attitude when I visited her in the hospital was truly remarkable and I believe it made her beat the big C!
The one thing that she mentioned when she got diagnosed was how little she knew about breast cancer. She felt confused and alone in this world. Thankfully today, she or anyone for that matter, need not be left in the dark about breast cancer thanks to the website Lifescript.
Lifescript is a site that arms you with a wealth of information about breast cancer including facts, risk/prevention, symptoms of breast cancer in women, diagnosis and more. It is written by professional health writers, experts, and physicians so you know you can trust the information that is given to you, rather than the rumors about breast cancer you hear swirling around the Internet from unknown sources. Lifescript gave me the basics about breast cancer including telling me that it is #1 cancer in the United States with over 200,000 people being diagnosed every year in the United States. While that statistic is truly horrifying, I was shocked to learn that even men could get breast cancer- approximately 2,100 men will develop breast cancer in the United States this year! Did you know that?

Lifescript really is the all-inclusive site to learn about breast cancer and to be prepared if this horrible disease affects you, a friend, family member, or caregiver. You will also be able to learn how to live with breast cancer and find out about all the latest treatments that are available on the market.
What truly is great about Lifescript is you do not feel like you are alone battling this disease. There are real stories by people battling the disease and one can get full support through Lifescript. I called my best friend to show her this site and she was truly amazed how inclusive it was. She just wished she knew about it when her mom was going through breast cancer, as it would have made the process from diagnosis to treatment more understandable and easier to deal with.
No one in this world ever wants to hear that they have breast cancer. Through my mom's two scares and my best friend's mom journey through stage 3 breast cancer, I learned that no one is invisible to this cancer. We could say we will not get it, but unfortunately that might not be how the cards are dealt to us. It is better to be prepared and learn the facts about this disease. If you are armed with a wealth of knowledge through Lifescript, it will make the journey of breast cancer more manageable. I know we do not want to think about cancer (I sure do not), but I feel confident in knowing Lifescript is there for me to be able to take care of myself, a family member, or a dear friend if the need arises. If you are currently battling breast cancer, please do yourself a favor and visit Lifescript! Know you are not alone and start your fight today to beating breast cancer! It can and will be done!
Want to find more posts relating to breast cancer? Then be sure you do not miss these articles:
Lifescript's Breast Cancer Health Center features tips, quizzes, recipes and articles – all by professional health writers, experts and physicians – covering new breast cancer breakthroughs, best antioxidant foods, interviews with famous women who have struggled with breast cancer and more. Please visit the Lifescript Health Center on Breast Cancer for more information.

And to check out this free website, click here!

This is a sponsored post by me on behalf of Lifescript.com.