Hayley got introduced to The Littlest Pet Shop about a year back and they have quickly become her favorite. I think we have most of the figurines at home. That is why we were excited to receive The Littlest Pet Shop: Sweetest Pets which just arrived on DVD on June 4, 2013!
When Blythe Baxter moved into the city with her father, she never expected to move into the apartment above the Littlest Pet Shop. But an even bigger surprise awaited her. Blythe can talk to the pets…and they can talk back! On June 4, 2013,  Shout! Factory Kids, in collaboration with Hasbro Studios, will release Littlest Pet Shop: Sweetest Pets on DVD. Join Blythe as she embarks on five more wild adventures with her newest friends: Pepper, the hilarious skunk; Sunil, the magical mongoose; Penny, the adorable panda; Russell, the highly organized hedgehog; Zoe, the diva Spaniel; and, of course, Minka, the artistic monkey!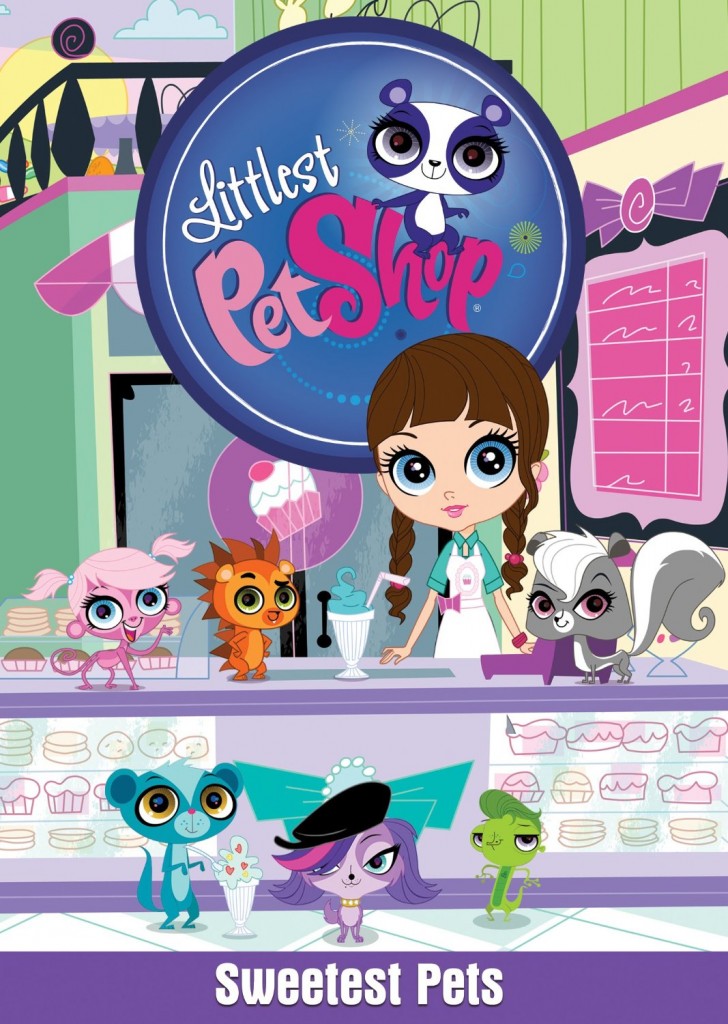 Littlest Pet Shop: Sweetest Pets delivers captivating entertainment the whole family can enjoy and contains a brand new bonus coloring sheet. Featuring all-new original music by Daytime Emmy® Award nominee Daniel Ingram and the vocal talent of Ashleigh Ball, Tabitha St. Germain, Nicole Oliver and Peter New, Littlest Pet Shop currently airs on The Hub TV Network in the US.  Fans can order their copies by visiting http://www.shoutfactory.com/?q=node/217051
Episodes Include:
Topped with Buttercream
Trading Places
Sweet (Truck) Ride
What's in the Batter?
Bakers and Fakers
Bonus Features:
Coloring Sheet
This DVD is beyond adorable and kept Hayley's interest the whole time! Each episode was vivid, colorful, and fun with some great songs that will have your kids up and dancing! It is 110 minutes of good ole' fun for the whole family. It is sure to please all kids of any age with the great dynamics of this DVD.  Be sure to pick up your copy today for your children!
*I received the above DVD for review purpose. All opinions are my own and not swayed by outside sources.