I seriously have one of the most adorable reviews-giveaways that I am completely excited about. The name of the company is Poochie & Co and they are  handbags for the young ones. Not only are they handbags, but each one has a poodle as the main pocketbook. Just look below and you will see what I mean: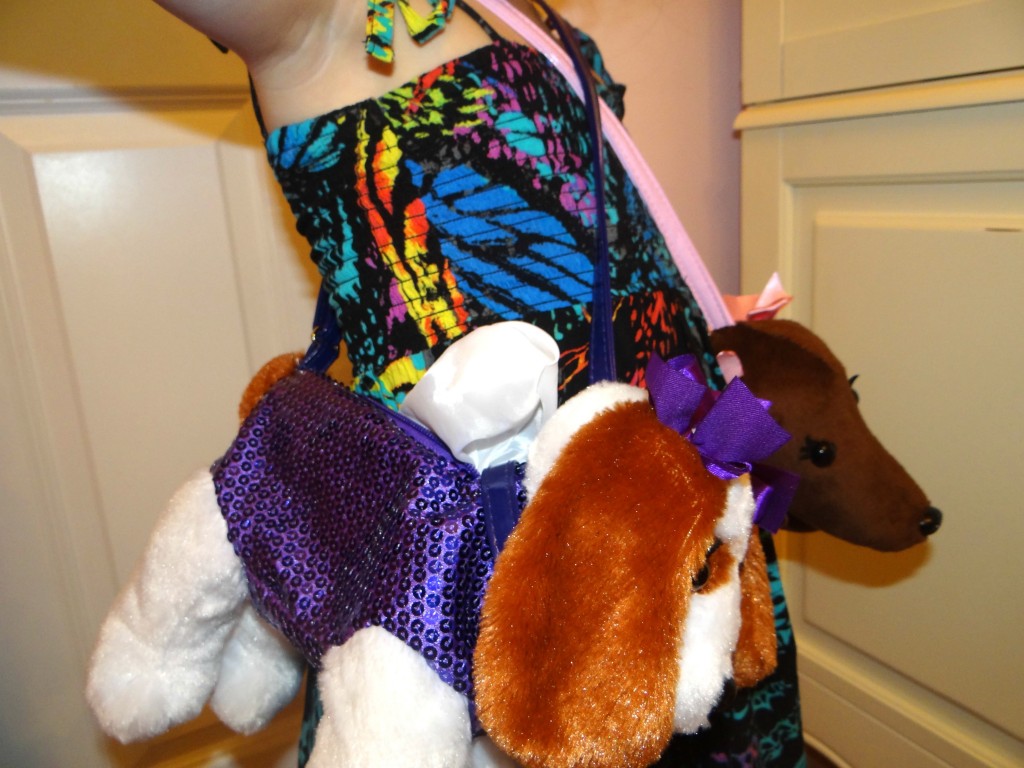 Poochie & Co has a complete line of poodle pocketbooks for the youngest girls. Each pocketbook is bedazzled with sequins and various colors that little girls will absolutely LOVE! Each animal is styled to match the personality of the represented breed with  various poodles. They are the newest and hottest trends for the little ones!
When Hayley received the Poochie & Co pocketbooks, she was seriously screaming in excitement! They are so adorable and while a regular pocketbook is amazing,  this one that incorporates poodles, makes Hayley beam with delight. She bought them to school a few times and each girl wanted to wear Hayley's Poochie pocketbook. It is ideal for any little girl who loves a fashionable pocketbook!
They are a must have accessory for any girl, and can used for dress up, or with any casual wear. Some of their style include Chloe the Cat, Sadie the Cocker Spaniel, Taylor the Terrier, and more! These pocketbooks have been seen on the Ellen Show, Jay Leno, People Magazine, At the Oscars, and in the news! When I say, they are the hottest trend, I mean it!!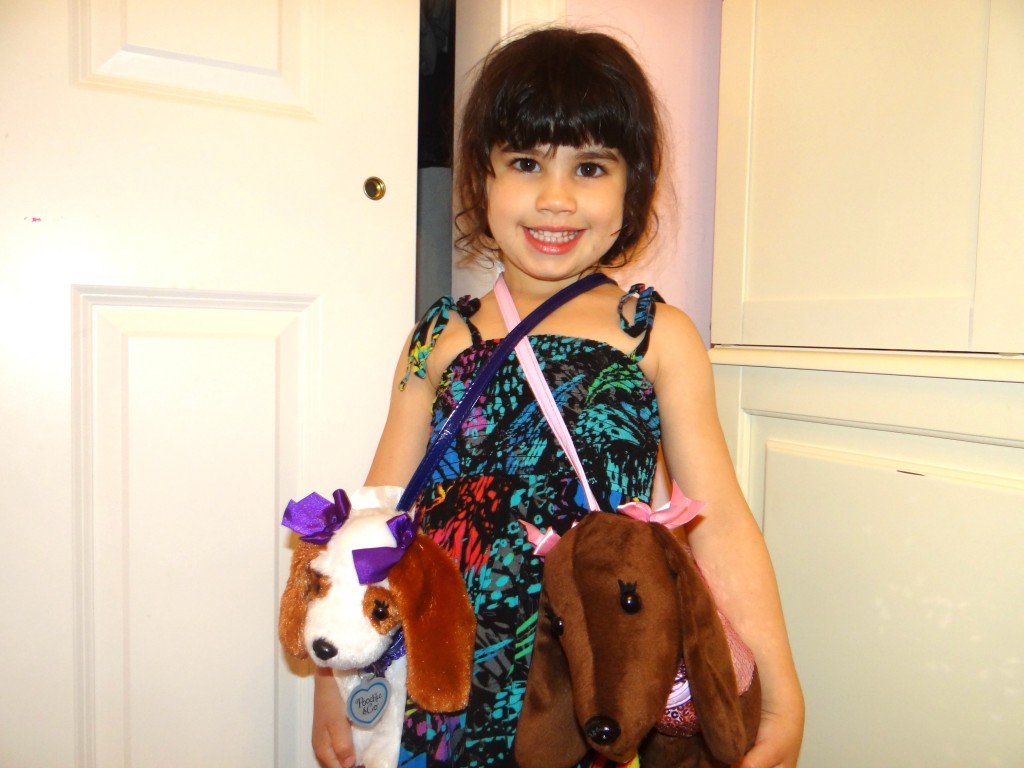 Most of the Poochie & Co pocketbooks are available for $19.99 at Poochie & Co, as well as stores seen here: Poochie & Co. If you have a little girl, you do not want to miss buying them one of these!!! They are totally amazing!
Win it: One winner will receive their choice of any of the Poochie & Co pocketbooks. This giveaway is run via rafflecopter so click read more to see the actual giveaway. The only mandatory entry is to tell me which pocketbook you would like to receive here: Poochie & Co. While the other entries are optional, I highly recommend filling them out to increase your chances of winning. Good luck!
*I received the above product for review purposes. As always, all my opinions are my own and not swayed by outside sources.