I seriously was so excited when I found out about the
AudioBooks
HQ App which is now available on iTunes. You might ask why and the reason is simple- I LOVE to read! I am in charge of my town's book club for the past 5 years and read an average of 1-2 books a week. However, in the past few months, things have really become hectic for me, and I just don't have the same time to devote to reading as I did before. Thankfully now, I could still have my love for reading without ever actually having to open a book using the AudioBooks HQ App.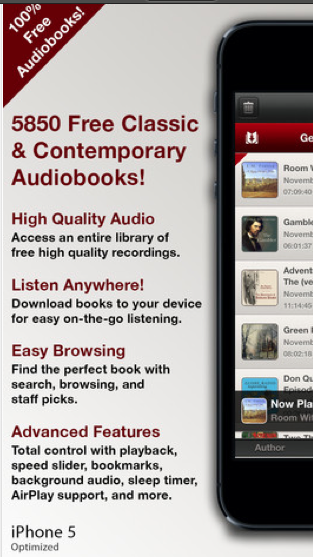 The AudioBooks HQ App by Inkston Mobile gives you  over 5,800 high quality contemporary and classic  free audio books pre-loaded. This is a great app to have because if you are driving home and want to have something to do, simply play your audiobook. Conversely if you are tired at night, you can listen to your book, without being too tired to actually read the words. You simply select a book, put in your ear-buds, and you will be transformed into your favorite book.
You can subscribe for as little as 84 cents per month and can now enjoy additional free audiobooks from online catalogs. For instance, selections from LibriVox Live (6,570+ classic books), Podiobooks Live (630+ contemporary books), and Globe Radio Repertory (4 performance audiobook) bringing the app's total collection to over 7,200 books!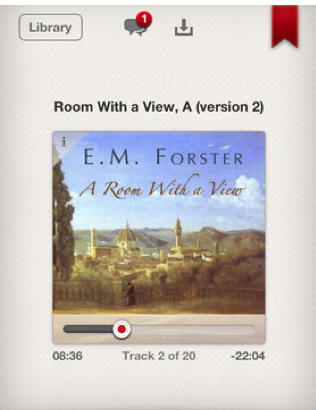 In addition to the update to Audiobooks HQ, Inkstone has also released a new free version of the app – Audiobooks Free. Audiobooks Free comes with over 5,000 books pre-loaded (slighly less than Audiobooks HQ) and offers users access to the same subscription services available on Audiobooks HQ.
It is very easy to find books you want to read. You can use the search feature to find just the book you are looking for, or you can pick from the "Inkstone" Recommended List. You can search for a book in a certain genre, by most downloadable, by top rated, and more.  All of the recordings are in high quality audio so you will never have a problem hearing what they are saying.
I have been listening to books using the AudioBooks HQ app for about a month now! I absolutely love the concept of being taken to another world by just closing my eyes and listening to the words. One of the greatest features is it has controls so you can go backward of forward. You can even set a sleep timer for those who like listening late at night. Another cool feature is you can leave yourself a note, using the bookmark feature, to come back to the spot of the book you left off on.
I highly recommend this app for those who love to read, but simply don't have the time these days. I know I certainly don't have as much time as I used it, so this app still allows me to keep my love of reading, without having to physically read. Simply open your ears and enjoy the audio. Be sure to check out this wonderful app on the iTunes store today!
*This is a sponsored post. All my opinions are my own and not swayed by outside sources.