This is a Sponsored post written by me on behalf of Comfort and Harmony for SocialSpark. All opinions are 100% mine.
While I did not nurse Zane, I did spend 10 months nursing Hayley. I never in that time found a good nursing pillow, that would be comfortable for both me and Hayley. Recently, I found out the Mombo nursing pillow, which seems like a mommy must have when you have a newborn.
The Mombo is a nursing pillow for more to love. The Mombo has a unique shape and a two sided design called Firm2Soft, which offers each size of the nursing pillow, different support and experience. The firm side gives essential support for the mommy and her nursing baby. The soft side is extra cozy for an inviting place for babies to lounge of do tummy time. Hayley hated tummy time and I think if we had the Mombo, this would have helped her out expedentially.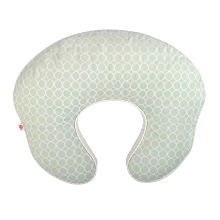 The Mombo is the only pillow with a vibrating feature to give babies the ultimate soothing experience while lounging. It is so soft that babies will have an inviting experience using the Mombo to nurse. Mombo has a large selection of pillows and slipcover fashions. There is the standard, deluxe, and nude design. Be sure to pick different slipcovers so you will always have a spare in case of stains and such.
I highly suggest you check out the Mombo nursing pillow and see for yourself how comfortable the pillow is! The Mombo products are available at Babies R' Us and Toys R' Us! Be sure to also like Comfort and Harmony on their Comfort & Harmony on Facebook and Comfort & Harmony on Twitter Page today! Let me know what you think!