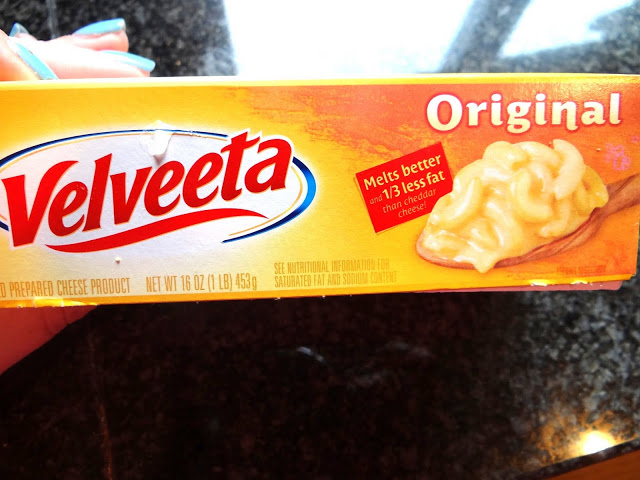 O'kay so here is the deal- I  had a bout of pneumonia all last week and was horribly sick in bed. Just the thought of showering was too much effort. Forget about cooking- that can not be done when I am sick. My wonderful husband stepped up to the plate and helped cooked meals for the whole family all week. He is a totally awesome cook, so I welcomed it. Truth be told though, I missed cooking. I love the way my kitchen smells when I am cooking and love what my final meal creation looks and tastes like when I am done.
So, I decided on day 6 to get out of bed and try to make a recipe. I had no ambition to use the stove so I decide to crockpot it. When you are sick, or even when you are perfectly healthy, a crockpot can be your best friend. I knew I had a tremendous craving for cheese and of course, I turned to one of my favorites- Velveeta Block Cheese to fulfill my cravings.
We had Velveeta Cheese on hand and I decided I was going to make a chicken casserole dish with Velveeta. If you have not tried Velveeta yet, what are you doing not trying it? It is pure deliciousness! It provides a strong, flavorful, and solid cheese all in one. I had a family recipe for the chicken casserole dish, which I just adapted so I could cook it in my crockpot.
Ingredients: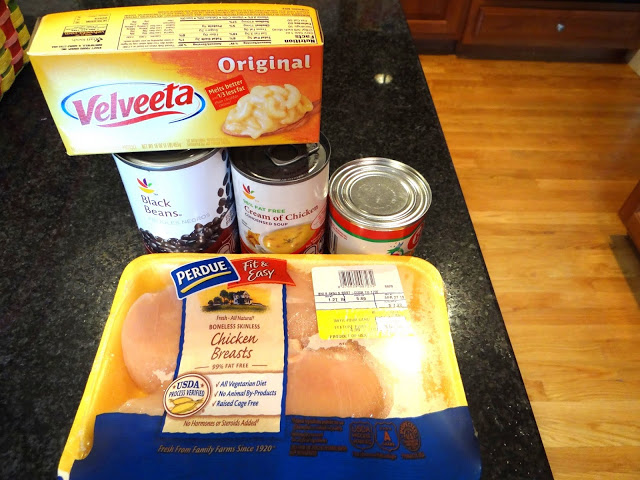 -1 can cream of chicken soup
-jalepenos in a can
-Velveeta Block Cheese cut in 1/2 blocks- I used about 1/2 of the cheese block for this recipe.
-2- 5oz. chicken breasts
1 can black beans
Directions:
1. Put 2-5 oz chicken breasts in a crockpot.
2. Add  1 can of cream of chicken soup, black beans, and jalepenos over the chicken.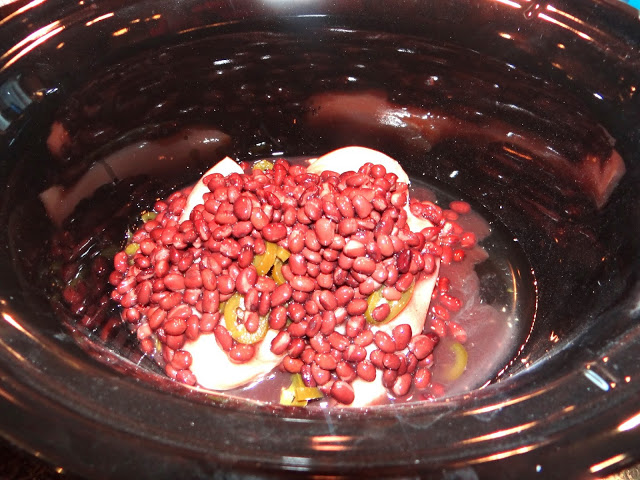 3. Top in the crockpot with Velveeta Block Cheese. The cheese will melt over the top as it is being cooked. I tend to cook this recipe on high for 4 hours for perfect tasting chicken.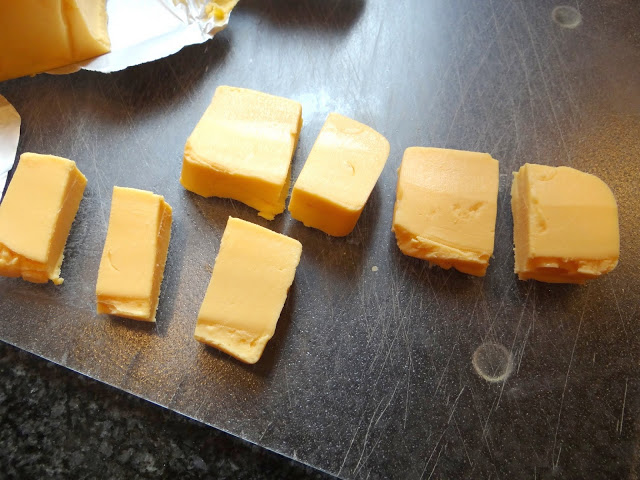 Let me tell you that this dish is delicious and just so easy to do! Sure it takes about 4 hours to cook in the crockpot, but there is virtually no preparation except cutting up the Velveeta cheese. The Velveeta cheese bubbles over the casserole to make the taste just purely delicious!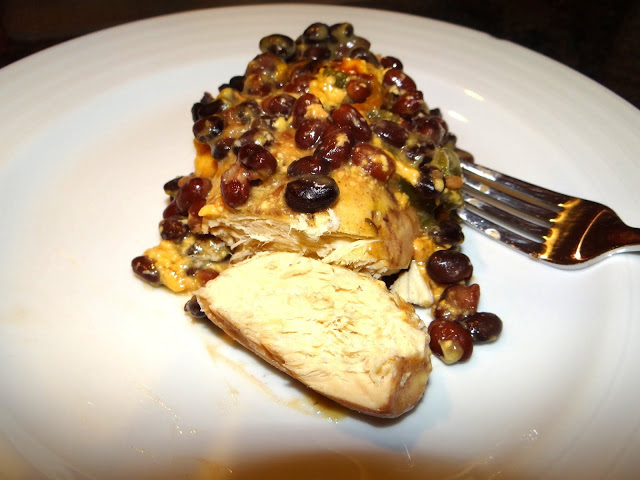 Now, I will tell you that my husband is very picky with a lot of food, but he devours this recipe every time I make it! He offers his greatest praises and even will do all the dishes if I make  his favorite Cheesy Chicken Casserole. I just very well might have a Liquid Gold Digger on my hands! Shh.. Don't tell him that!!
*Velveeta asked me if I knew any Liquid Gold Diggers. I'll know more soon once they taste these dishes! Why? Because Liquid Gold Diggers love the Liquid Gold of Velveeta.*
Disclosure: Compensation was provided by Velveeta via Glam Media.  The opinions expressed herein are those of the author and are not indicative of the opinions or positions of Velveeta.