I love finding a good movie where I could just cuddle with Hayley and enjoy the movie as much as her. A Monster In Paris is just that type of movie which is heart-warming, funny, cute, and awesome all wrapped in one!

A Monster In Paris allows you to venture into the delightful Parisian cityscapes of the 1910's. Panic begins to sweep the city as floodwater rises and a monster is on the loose. Meanwhile, a wacky inventor, his camera-crazy best friend , and a madcap monkey are on a mission to protect the beast, Franc, as he holds a rare and special talent. With the help of the beautiful but feisty singer Lucille, the team harbors the monster to keep him from the ghastly wannabe Mayor, Commissioner Maynott, who has a plan to capture Franc and reveal him to be nothing more than a monstrous danger to the people of Paris.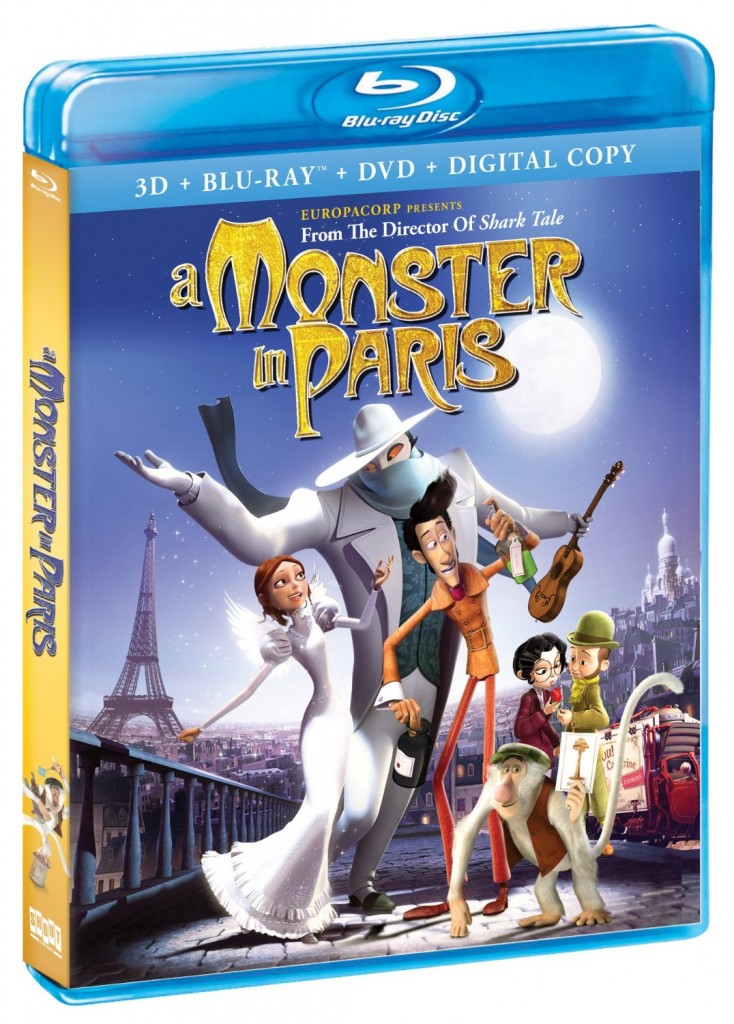 A Monster in Paris is directed and written by Bibo Bergerson (Shark Tale) and produced by renowed filmmaker Luc Besson's EuropaCorp and Bergeron's Bibo Films. With an exceptional English-language cast of French singing sensation Vanessa Paradis, singer/song writer Sean Lennon, Catherine O'Hara (Penelope), Adam Goldberg (A Beautiful Mind), Bob Balaban (For Your Consideration), Danny Huston (Hitchcock), and Jay Harrington (Private Practice), A Monster in Paris takes you back to the classic tale of beauty and beast, and delivers vibrant storyland packed with elegant characters, unforgettable song-and-dance musical numbers and beautiful animation that the whole family will enjoy.
This movie was amazing! The animation was truly second to none and the dance numbers, had both Hayley and I on our feet, dancing along. It was a fun, unique, and exciting family film for the entire family.
You can see a fun slideshow here in anticipation of the 4/16 release:

A Monster in Paris will be released April 16, 2013 in Blu-Ray 3D and 2D, DVD, and Digital Copy of the film from Shout! Factory. It runs 1 hour, 27 minutes, which is the perfect amount of time for a little one to sit and enjoy. It will be available in stores everywhere. You can also preorder on Amazon today!
* I received the above DVD for review purpose. As always, all my opinions are my own and not swayed by outside sources.