In 3 short days, it is Easter. Do you have your Easter Baskets made for your kids yet? I am starting today and I know I will be incorporating some delicious Hershey candies in their baskets for them.
We have been avid fans of Hershey candies ever since my husband and I were little.  Now with Easter coming up, Hershey's has released the ever so wonderful Cadbury Creme Eggs and Cadbury Dairy Milk Chocolate Bunny. If you have not tried these yet, don't walk, but run to your supermarket as they are purely divine!
Other new and classic favorites from Hershey's that you will see on the shelves include: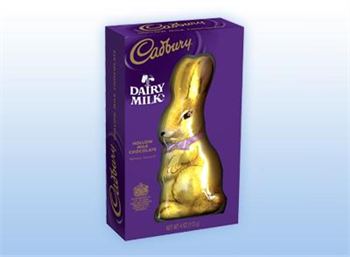 NEW – Jolly Rancher Jelly Beans
·         NEW – York Peppermint Pattie Eggs
·         Hershey's Cookies 'n' Crème® Eggs
Reese's Pieces® Peanut Butter Pastel Eggs
Hershey's Solid Milk Chocolate Eggs
Whoppers® Robin Eggs® Malted Milk Eggs
Since Zane has a peanut allergy, I have to keep the peanut products out of the house, but I have sneaked the Reese's Pieces Peanut Butter Pastel Eggs in my pocketbook and they are totally delicious. Truly, all of the Hershey's products will leave you wanting more! Decadent, rich, sweet, and divine-what more can you ask for in chocolate.
Be sure to stock up on Hershey candies for your kids' Easter Baskets this holiday season. Also, you can visit CelebrateWithHersheys.com to find Easter recipes and craft ideas including this delicious looking Cream Pie or this super cute Foil Egg Wreath.   To  find even more tips and treats this Easter season, check out the virtual Hershey's Bunny Trail! Happy Easter!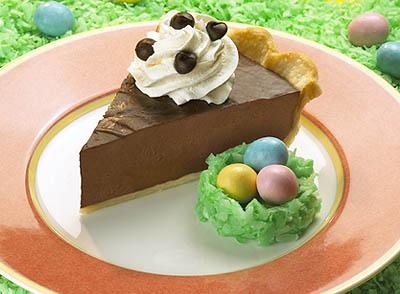 *I received product samples for my review. All opinions are my own and not swayed by outside sources.