Technology is really on the rise these days and with this, comes toys that will rely on technology to teach your kids. If you are like me, most days, I find either Hayley or Zane using my phone and playing with the apps. They have officially taken over my phone! However, I am alright with this, because they are learning via these kids apps that they play on my phone. Just recently, I got introduced to the  iLearn 'N' Play and its magical combination of IOS devices and toys!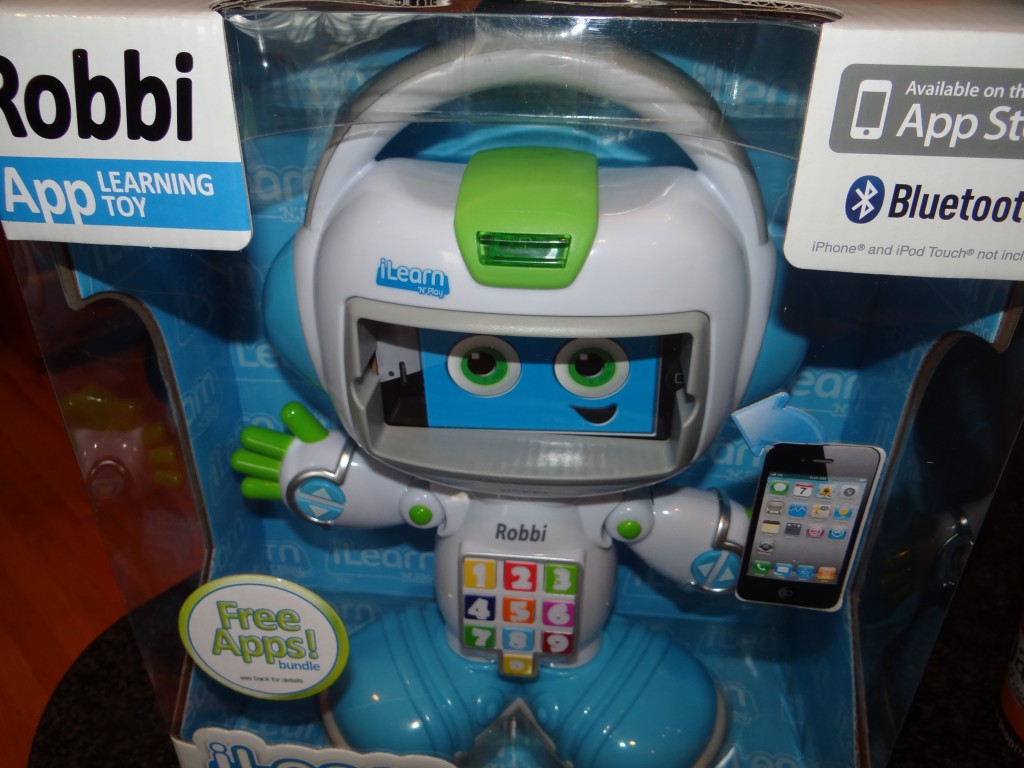 Created by a brilliant team of product development experts with a combined 30 years of experience working with cutting edge brands like V Tech Early Learning, Microsoft Actimates, Fisher Price, Uno and Cranium – iLearn 'N' Play has successfully integrated iPads, iPhones and iPods with a fun, App-enhanced learning curriculum to make the most revolutionary development in education since the chalkboard.
Falling under the iLearn N Play category, there are three toys that will work with these apps including: Learning Tablet, Adventure Explorer or Robbi. Each of these toys are set up and work with the AppStart Learning to get your children ready to have some fun, while learning at the same time! The toy portions of iLearn 'N' Play are not dull afterthoughts to the Apps themselves.  Each of the three toys plays an integral role in the function of the App through a variety of external buttons, knobs or stylus. Use the wheel and throttle of the Adventure Explorer to control the car that's collecting letters in the "Letter Explorer" app.  The stylus on the Learning Tablet allows kids to practice their letter forms and penmanship.  And best of all, parents are able to rest easy, as their tablet or phone safely locks into the toy, protecting it from accidental drops.
We were sent the iLearn N Play Robbi to review. Please note that you will need to have IOS 3.5 or higher, for Robbi to work properly. Once we got Robbi, there was no setting up to do, other than making sure Robbi paired with the iPhone through a Bluetooth connection. It took one minute to get paired and the batteries put into Robbi. After that, I made sure I downloaded Numberbots on my iPhone. I was also able to download Letter Explorer. There will be more apps rolling out this spring season so stay tuned!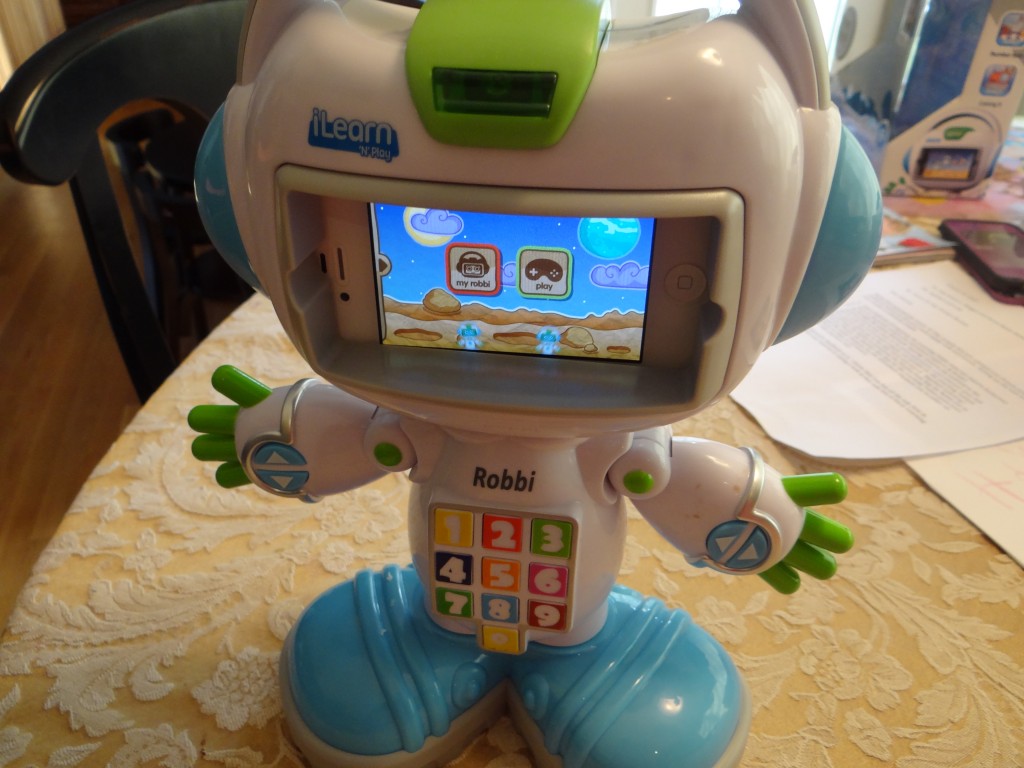 Once the apps were downloaded, we put the iPhone into Robbi, which allowed Robbi the Robot come to life. This is where the real fun began! Hayley was able to play the app via pressing the buttons on Robbi, and Robbi then talked back to Hayley. It was really so cool to see. Robbi comes alive with sounds and whistles when the app is playing. It is as if your child is playing the app via a robot! How neat is that! The iLearn N Play Robbi Robot is available at Target today for $39.99.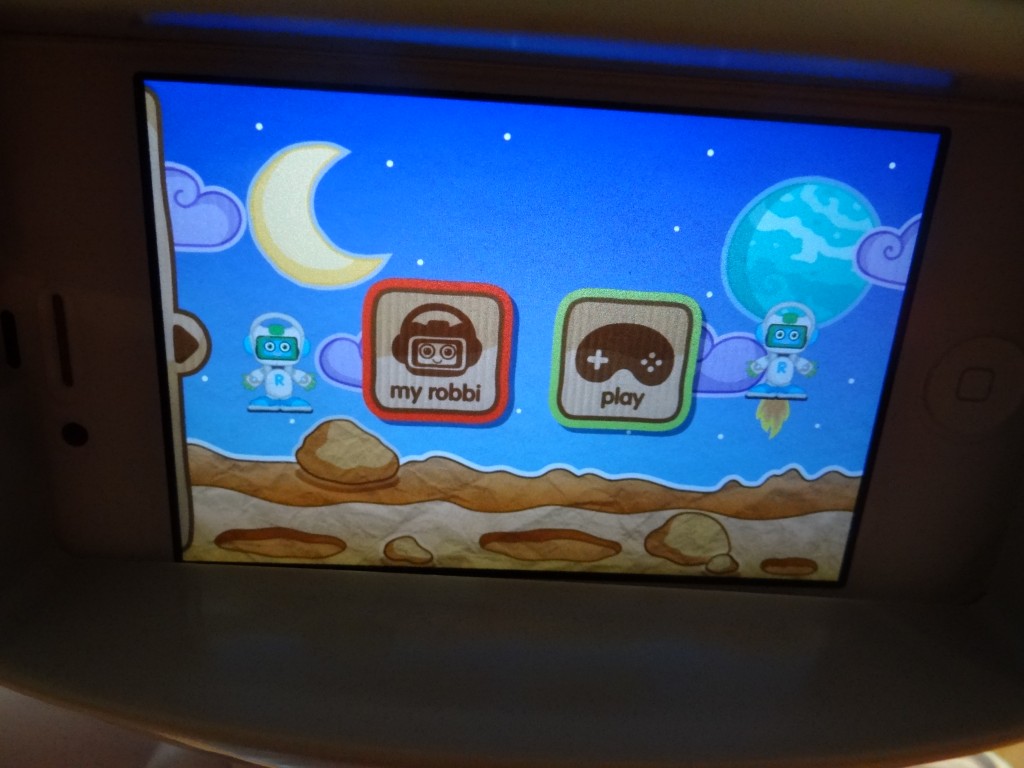 I highly recommend the iLearn N Play toys! It is really cutting technology that allows your kids to have a fun way to learn!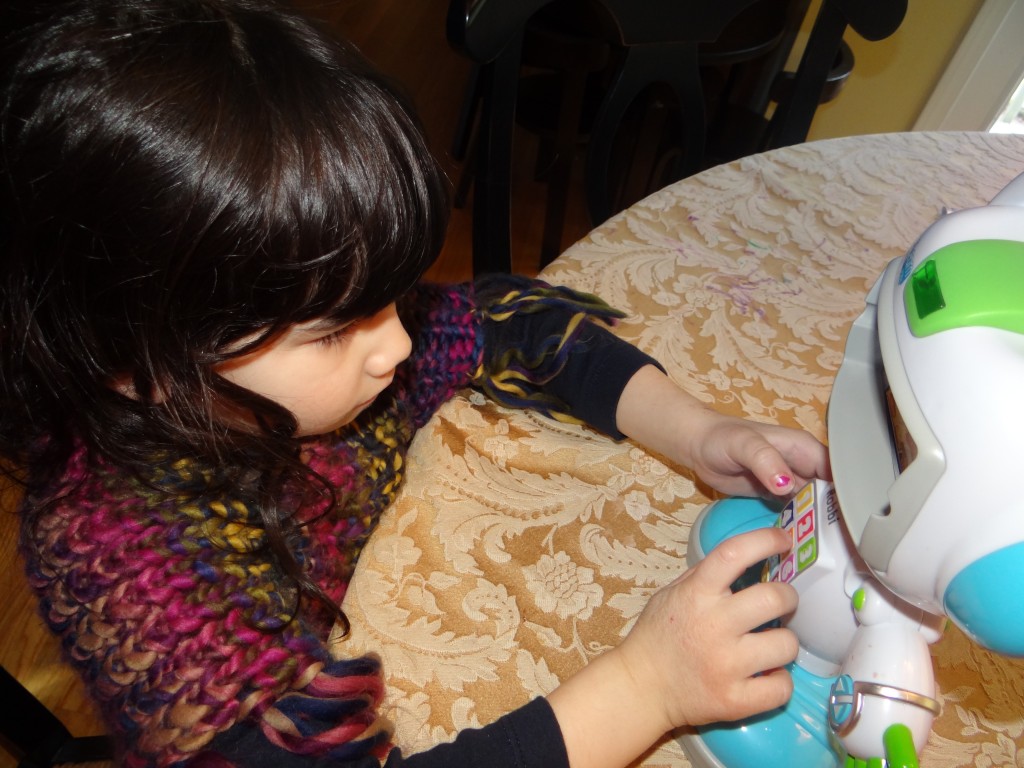 Win it: One winner will receive their chose of the three iLearn N Play toys above. This giveaway is run via rafflecopter so click read more to see the actual giveaway. The only mandatory entry is to tell me if you like the iLearn N Play Robbi, Learning Tablet, or Adventure Explorer in the comment section proceeding the post. While the other entries are optional, I highly suggest you fill them out to increase your chances of winning. US only. Good luck! Please note you will need the following devices based on what toy you like to receive:
***iPad App: Letterbox for the Learning Tablet
iPad or iPhone/iPod Touch App: Letter Explorer for the Adventure Explorer toy
Either iPhone/iPod Touch App: Numberbots for the Robbi toy***
*I received the above product for review purposes. As always, all my opinions are my own and not swayed by outside sources.