I am a huge fan of Air Wick fragrances. We probably have the Air Wick candles all over our house, as they omit wonderful smells. I recently tried their new candle fragrances in cocoa truffle & cream, rich vanilla & caramel swirl, and precious silk & oriental orchids. The house absolutely smells so wonderfully when these Air Wick candles are burning.
Air Wick has the new multicolor candles that has the same wonderful scents, as the other candles, but with a soft, and beautiful glow that illuminates throughout the wax. This glow can change colors to reflect a captivating rainbow effect. I have seen these candles on commercials and the glow is amazing! There is really no better way to brighten up your home than with the fragrance and captivating light effects of these Air Wick candles.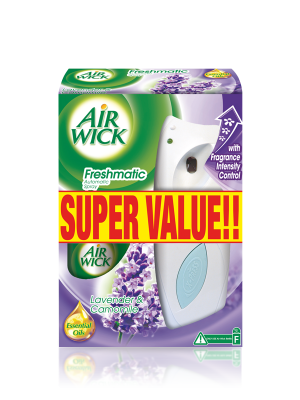 If candles are not your thing but you still want the wonderful smell of Air Wick, they make products including automatic sprays, plug ins, instant sprays, and gels. While I was familiar with the sprays, I have never tried the plug ins or gels yet. I went out to get the plug in and I have to tell you, that it truly works! It was easy to plug in and have the Air Wick omit the wonderful smell! The Air Wick gel neutralize odors and fragrances in the home for up to 4 weeks. They can be used in your car, toilet area, kitchen, or your car.
They have so many wonderful fragrances at Air Wick including citrus, floral, fresh, fruity, lavender, linen, luxury, outdoor, spice, spring, vanilla, and winter. No matter what your smelling style is, they will have it! Most of the fragrances can be found in the sprays, candles, and gels.
This spring, make sure your house is fresh and smells great with Air Wick! Air Wick is a company I definitely trust and recommend!
*This is sponsored post. All my opinions are my own and not swayed by outside sources.