I absolutely love to cook, however, time gets really limited! I know I pin about 20-40 recipes on Pinterest every day, only to keep looking at them and not creating them. As a mom, sometimes I need ideas for a simple breakfast with healthy ingredients. In the New Year, I need to create some recipes with some easy, yet simple, ingredients to spend less time in the kitchen. One way to do this is to simplify my kitchen and organizing my healthy recipe box so that it is easily ready to be used. Another way I do this is by using Land O Lakes® Butter with Canola Oil.

Land O Lakes® Butter with Canola Oil is a wholesome choice with only Three Simple Ingredients: sweet cream, canola oil and salt. I love using products that have no preservatives or artificial ingredients added in and I know by using Land O Lakes® Butter with Canola Oil I am getting just that! Other spread products out there can contain up to 15 ingredients. Butter with Canola Oil only contains three simple ingredients, which results in a creamy, delicious, spreadable texture. It is a butter that I feel good giving to my whole family!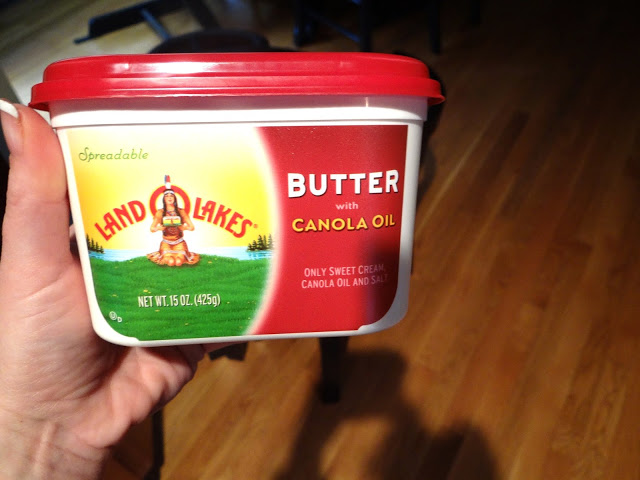 I love using Land O Lakes® Butter with Canola Oil for a spread on a bagel or toast in the morning. It is spreadable right out of the refrigerator, making it so convenient! It's ready to spread on your favorite breads, pastries or breakfast items, or topping on your favorite dinner or side dishes. It has the perfect consistency and is easy to spread on my morning bagel. I just simply use a butter knife and it goes beautifully.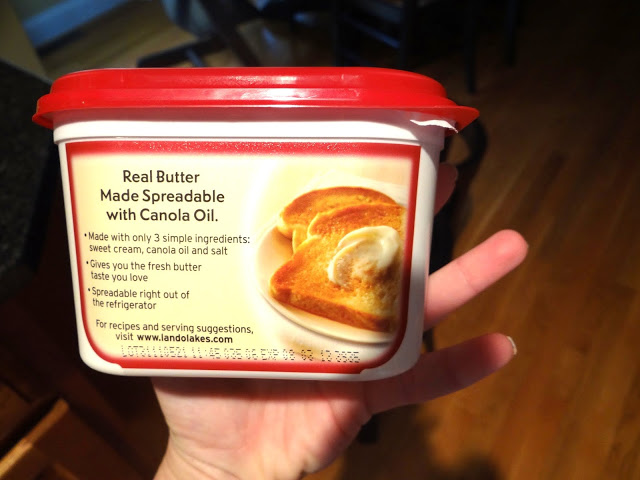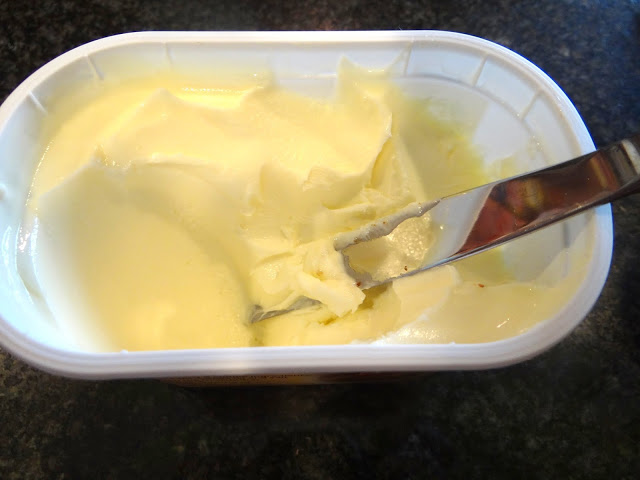 Butter with Canola Oil is made with pride by Land O'Lakes which is a farmer-owned cooperative that produces sweet cream that's churned into Land O Lakes® Butter, a trusted name in dairy for more than 90 years!  They take pride in their product, so you can deliver a wonderful butter to your family. I know for that I am thankful for Land O Lakes®. It is very important to me to serve my family healthy and wholesome ingredients.
I also love to do some great baking with it as well! It allows me to  prepare quick and easy recipes, because it gives me the fresh butter taste that's easy to spread right out of the fridge. I decided to one morning make a quick and easy banana bread with Land O Lakes® Butter. I knew it would provide my family with a wonderful breakfast or mid-day snack. I also knew it would not take me a lot of time at all to make, which is a huge plus for a busy mom/dad in the kitchen.
Banana Bread using Land O Lakes® Butter- adapted from the Land O Lakes® website:
Ingredients: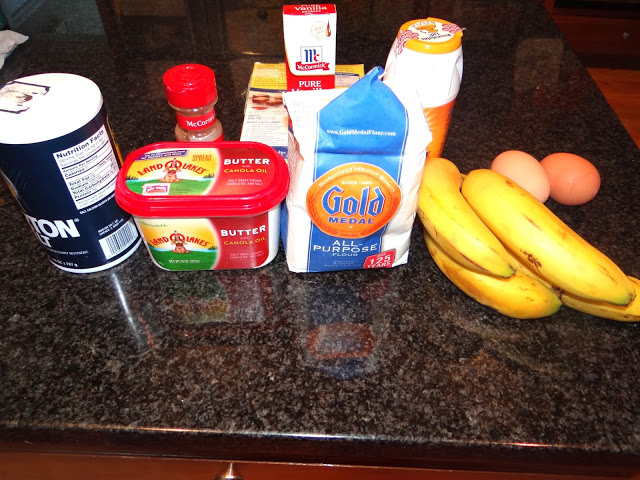 -3/4 cup sugar –  3 eggs   -1/2 cup Land O Lakes® Butter –  3 medium bananas mashed –   1/2 tsp vanilla –   1 1/2 cup flour –  1/2 tsp baking soda -1/2 tsp salt-  1/2 tsp cinnamon
Directions:
1. Heat oven to 350 degrees F.
2. Combine sugar, butter, and eggs in a large mixing bowl. Beat with mixer until it is smooth in consistency.
3. Combine mashed bananas, vanilla, baking soda, vanilla, cinnamon, flour, salt, and cinnamon into #2 mixture.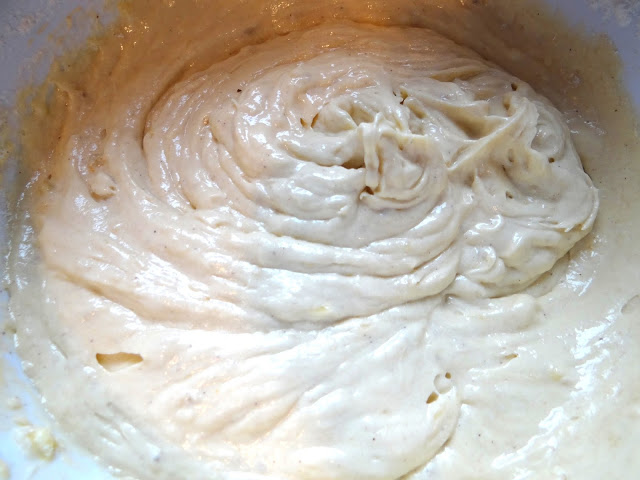 4. Beat until it is well mixed.
5. Spoon batter into greased loaf pan. Bake 60 minutes. Make sure you do toothpick test and it comes out clean. That tells you it is finished.
6. Let is cool and then eat. You can put additional Land O Lakes® Butter if you like on top or eat plain. You can also add in walnuts to mixture prior to baking if you like.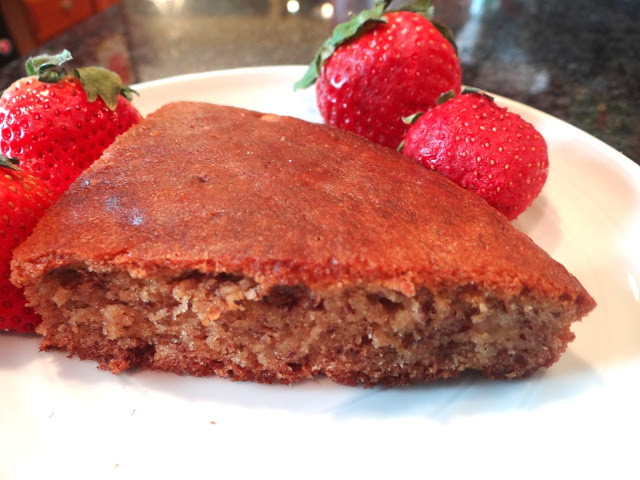 This recipe is delicious and quite easy to do! By using  Land O Lakes® Butter and allowing me to cook easy, and simple recipes, I know my family is getting a  wholesome breakfast! Give  Land O Lakes® Butter a try today!
*The author was compensated by Land O'Lakes for this post. All opinions are my own.