The imagination on Hayley these days is through the roof! The girl likes to play every dress up imaginable. Her idea of fun is pretending to be a firefighter, train conductor, police officer, etc. In my house, it is like Halloween each and every day. That is why I am so grateful to find out about Aeromax's My 1st Career Gear.
If you are not familiar with My 1st Career Gear, they specialize in making adorable shirts that are themed to be different professions that are out there for when your children grows up. They make a full array of decorative shirts including astronauts, flight commander, armed forces pilot, fire fighter, police officer, train engineer, race car driver, and knight to name a few.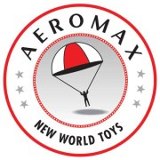 Aeromax has a quick answer for the question:  what do you want to be when you grow up?  They are the winning makers of authentic looking My 1st Career Gear for kids 3 to 5 years old.  Little ones can now walk a mile in someone else's shoes, donning a realistic looking safari hat and zoo keeper shirt makes kids feel like a real zookeeper. The sharp red, black and white pit crew jersey looks just like the NASCAR fellas on TV. The bright yellow construction hat and tool belt details on the safety vest will look familiar to anyone passing a builder on a construction site. And train commuters will have their tickets ready when they see youngsters wearing the well-detailed adorable train conductor vest and hat loaded with train-related artwork.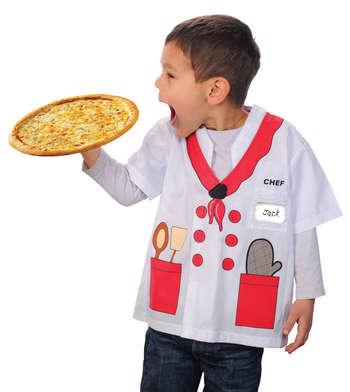 Hayley received the train conductor shirt and she is in love with it. She walks around the house pretending she is a conductor on her own train. The only problem is her brother wants to constantly wear it too. I think another order will be made so he can get his own My 1st Career Gear shirt.  Wearing the shirt, makes her so excited, as if she is really a train conductor. With the shirt, it features a red, crisp tie and "brass buttons." It even has a blue conductors hat which is sold separately to complete the outfit.
If you are looking for a cute gift idea for your children and looking to spend around $15 (the cost of the 1st Career Gear), then this is perfect for you! Be sure to check out Aeromax My 1st Career Gear!
Giveaway: One winner will receive their choice of any Aeromax My 1st Career Gear. To enter this giveaway simply leave me a message telling me what shirt your child will like to receive here  (+1 entry). For an additional optional entry, follow My 1st Career Gear on Facebook (+2 entry). Finally, for an additional optional (+3 entry)- tweet out about this giveaway mentioning @dentistmel and My 1st Career Gear. This can be done daily. Please leave all comments in the comment section proceeding the post. Please note to leave the comments for whatever the entry point value is. Open to US only. Giveaway ends 4/15 and picked via random.org.
*I received the above product for review purposes. As always, all my opinions are my own and not swayed by outside sources.