Oh boy- If you live in the North East or have access to the TV, you know what just went on with Snowstorm Nemo! It was absolutely awful. My driveway had 31 inches of snow that accumulated and when it melted, we had huge flood on our driveway. Since I could not keep Hayley from begging me to go jump in the puddles and play in the snow, I needed to find a good pair of boots that would keep her feet dry. This is why I am so lucky Muck Boots sent me a pair of Kids Rain/Snow Boots, that allowed Hayley's feet to stay warm and dry in this horrible weather.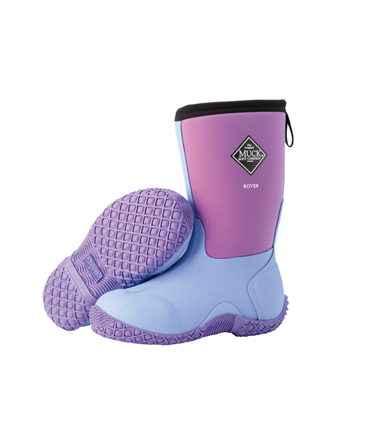 The Muck Boot Company has a wide selection of boots for men, women, and kids alike. They even have insulated accessories to keep you comfortable in the winter months. When Hayley was sent her Muck Boots, I knew right away this company was the real deal. The boots are 100 percent waterproof and provide plenty of protection for the days Hayley wants to play in the snow or frolick through puddles. We definitely put these shoes through the test a few times during Nemo and every time she wore them,  I would turn to her to make sure her feet were not cold. Her response was always, "Mom..They feel so nice and toasty." From hearing this, I knew I needed to pick up a pair of Muck Boots for me, which is a must for an outside enthusiast like myself.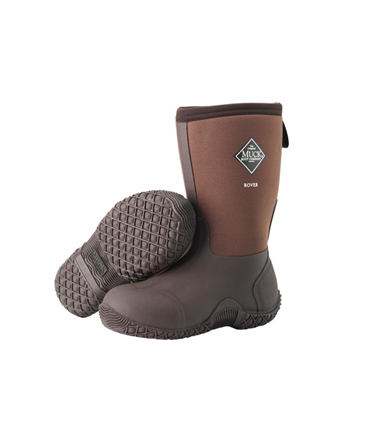 The Muck Boots feature a stretch-fit neoprene top that snugs closely to little legs, keeping warmth in and the cold out.  Plus, it's flexible enough to make it easier for Mommy to put the boots on squirmy little legs!  While Hayley is pretty good at not squirming, the boot makes it so easy for her to put on and take off herself. The insulation on the boot is also amazing! It is like walking on air! I know both Hayley and I are huge fans of Muck boots and will continue to be for a long time!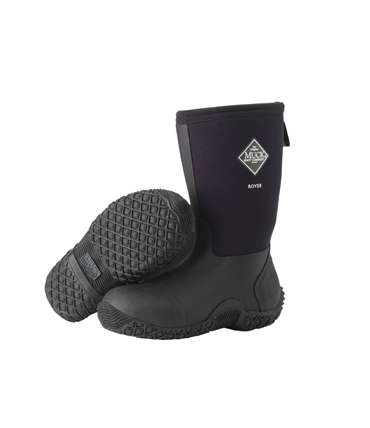 Some additional features of the Kids Rover Muck Boots that Hayley received includes:
Stretch-fit topline binding snugs calf to keep warmth in and cold out
5mm CR flex-foam bootie with four-way stretch nylon, 100% waterproof, light-weight and flexible
Diamond tread self cleaning outsole wraps the entire perimeter for maximum protection and stability
Added toe protection with a wrap-up bumper
Comfort range of sub-freezing conditions to 85°F
New height 10.25″
The style of Muck Boots Hayley received, The Kids Rover II, is available in children's sizes 10-13 and youth sizes 1-7. They feature a wide variety of colors and are found worldwide at retailers both in-store and online. To search for where Muck Boots are sold near you, simply click here: Muck Boots. These boots will make winter a lot more bearable.
Win it: One winner will receive a pair of Kids Muck Boots. Please note, they will be able to accommodate your size, but colors are based on what they have available at the time of the win. This giveaway is run via rafflecopter so click read more to see the actual giveaway. The only mandatory entry is to tell me which style of Muck Boots you want to win from here: Muck Boots. While the other entries are optional, I highly suggest you fill it out to increase your chances of winning. Good luck! US only.
*I received the above product for review purposes. As always, all my opinions are my own and not swayed by outside sources.