I have talked about my love of LUSH before on my site and probably will continue to do so for awhile because I am a huge fan. I can't go by a LUSH store without entering one and end up buying the most perfectly smelling soap or some fantastic cosmetics while there. If you are not familiar with LUSH, they feature fresh, handmade, natural cosmetics and soaps. They feature natural soaps, bath bombs, lotions, makeup, shower products, and so much more!
Every single day I use my products to bathe and to make myself pretty. I am a huge fan of their bath bombs which allow me to smell incredible all day long. Hayley even enjoys using them as she tells me it makes her smell good and is "so fun to put on her skin." We also use the Bubble Bars quite frequently so we can enjoy the perfect bubble bath. LUSH truly features the best line of natural soaps! Nothing will smell as good as LUSH! Even the packaging of the soaps, smells divine.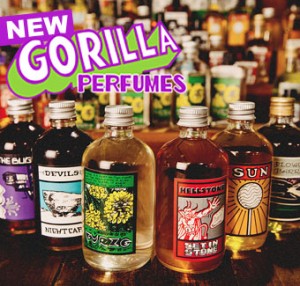 For Valentine's Day, we were sent the Heart of Gold package for review. The Heart of Gold package features French Kiss bubble bar, Sex Bomb bath bomb, Charity Pot hand and body lotion, Soft Coeur massage bar, From Dusk till Dawn massage bar, Willow Pattern soap. The products are encased in a large red box with a gold heart, tied with black ribbon and a blank tag, allowing you to write your own heart felt message inside!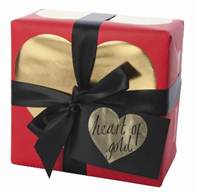 When we got the package, I noted right away how beautiful it was. Then when I opened it, I was in heaven. The smells coming out of the packaging really were fantastic. While I have tried and loved their bath bombs before, I never had the chance to try their Hand and Body Lotions before and I could tell you that they make my hands feel so smooth! The whole packaging was so sexy too and was the most perfect gift for my husband and I to enjoy! He also loves the smells of their many different bath bombs!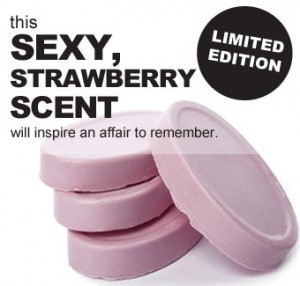 LUSH also donated $5.95 of the proceeds of this Heart of Gold to the Charity Pot fund, which raises awareness of the problems generated by the production and commercialization of Colombian cut flowers for export. Not only are their products fantastic, but they do help with various charities. This is a sign of a great company to me!
To find out more about LUSH, visit their website to learn more about their wide range of products!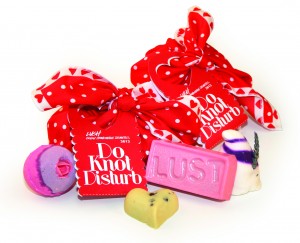 Giveaway: One winner will receive either the Heart of Gold package or the Do Knot Disturb Package which includes lavender bubbles of French Kiss, the fizzy floral Sex Bomb, jasmine-infused Lust soap and the (edible) honey and cocoa bar, Soft Coeur. This giveaway is run via rafflecopter so click read more to see the actual giveaway. The only mandatory entry is to tell me if you ever tried Lush before in the comment section proceeding the post. While the other entries are optional, I highly suggest you fill them out to increase your chances of winning. US only. Good luck!
*I received the above products for review purposes. As always, all my opinions are my own and not swayed by outside sources.